You wouldn't know it to watch the black-hole-scale mess our politicians are making of it, but the thing about Brexit is that it ISN'T an insoluble problem. That two of the supposed "partners" in the United Kingdom are being forced out of the EU against the will of their people is a political choice, not a necessity.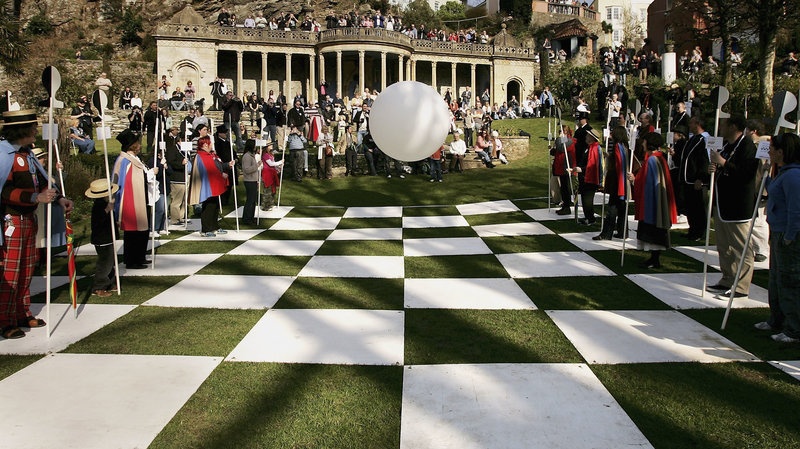 There are numerous perfectly viable ways to practically address the fact that Scotland and Northern Ireland voted Remain while Wales and England voted Leave, none of which are especially outlandish.
Last July this site put forward an idea that respects the referendum result in all four constituent nations and would have wide public support. Yesterday the Guardian published a variant on the concept with lots of strong technical detail. And earlier this week we suggested another approach which could break the current deadlock.
But the stupendously incompetent Tory executive running the government, and the equally useless notional Labour "opposition", have both handcuffed themselves across the emergency exits, preventing any hope of escape from disaster as the country burns down around everyone's ears.
We no longer have a union. We have a hostage situation.
Even large numbers of Tories agree that a no-deal Brexit would risk the break-up of the UK. David Mundell has said so, and more strikingly the Prime Minister herself has said so. Yet she's doggedly pursuing a course of action that can lead nowhere else, and we're not sure that even she could explain why.
Because we know from the Withdrawal Agreement, with its Irish backstop, that the PM has already conceded the idea of parts of the UK effectively being in the EU while others are out. So what conceivable reason could there be to object to Scotland being in the same customs area? Who would that hurt?
Even from Theresa May's viewpoint, what consequence of that arrangement would be worse than the certain consequences of a no-deal that would turn Scottish opinion dramatically in favour of independence by almost a 20-point margin?
Never mind the morality, never mind whether you're actually Remain or Leave – there's simply no good reason to force Scotland and Northern Ireland into something they don't want. Neither England nor the UK as a whole benefits in any way from riding roughshod over the democratic wishes of the Scots and the Irish.
A no-deal Brexit would almost force the reunification of Ireland. It would become the only pragmatic solution to the impossible situation of the UK – which left the EU ostensibly to protect its borders – having no control over the only land border it actually has. (Or the shattering catastrophe of reinstating one after more than 20 years.)
(And unlike Scotland, the UK can't simply say "Now is not the time". The Good Friday Agreement provided clear and explicit instructions for a reunification vote to be held "if at any time it appears likely to [the Secretary of State] that a majority of those voting would express a wish that Northern Ireland should cease to be part of the United Kingdom and form part of a united Ireland", and polling suggests that that would indeed be the case.)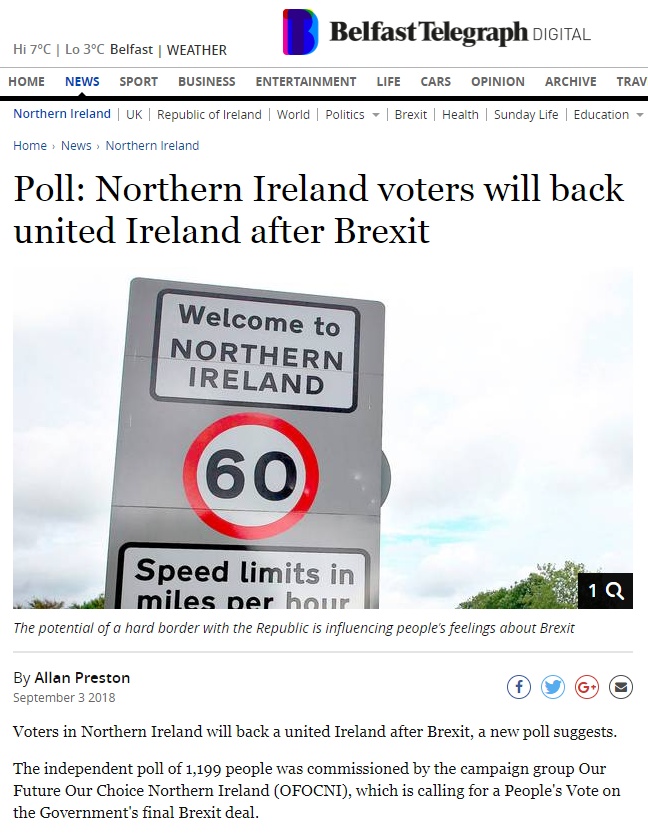 So why does the PM so pathologically resist any course of action which would actually save her "precious union", rather than destroy it?
Sheer spite? Does she hate Scots and Irish people so much that even while drowning, she would harpoon them rather than let them throw her a lifeline? Perhaps.
Is it pure stubborn stupidity? Is she so besieged and embattled, so full of knife wounds in her back and front alike, that she's simply lost any ability to see obvious sense, because she trusts no-one? That could well be a more likely explanation, albeit an incredibly dangerous and unsustainable frame of mind for a country's leader to be in.
But the honest truth, readers, is that we just don't know. Almost nothing Theresa May has done since July 2016 – when she voluntarily took charge of delivering an outcome that she voted against and doesn't believe in, yet is now the country's most implacable advocate of – has any relationship to logic or reason.
The whole mess has echoes of Adolf Hitler's determination in 1945 that should Germany be defeated, its enemies would conquer nothing but a pile of ashes and ruins, shattered from within by a petulant suicidal orgy of destruction.

Just don't ask us to identify who the UK cabinet's Albert Speer might be.
They say you should never interrupt your enemy while they're making a mistake. As supporters of Scottish independence a no-deal Brexit has a massive and obvious upside for us, and if the Conservative Party wants to force it on us we'll take it gladly. But let nobody ever say that we sat back quietly and didn't even try to stop the country, in a spirit of comradely solidarity, from charging to its doom.
If you love someone, you're supposed to set them free. Theresa May is clinging so tightly around the neck of the UK that she'll go down in history as the person who choked it to death.