The Sunday Times carries a quite surprising story today. (And that's not just because the person in the picture isn't actually Liz Lloyd at all.)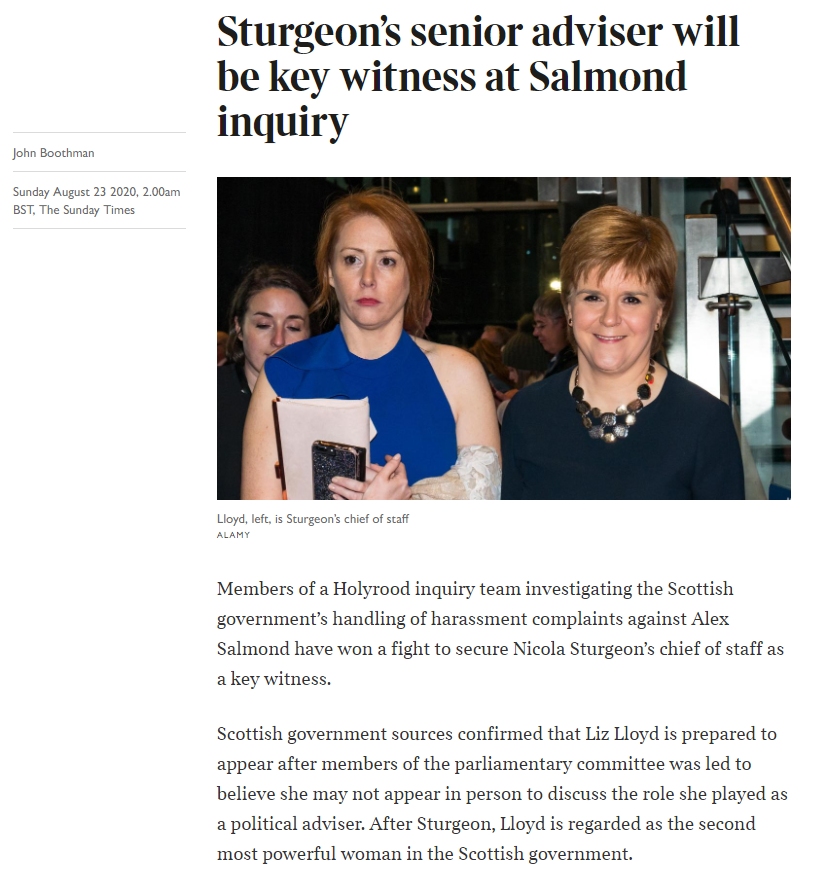 We'll pause for but a brief moment to contemplate the assertion that this unelected, unaccountable civil servant might be "the second most powerful woman in the Scottish government" and then move on to the interesting bit.
The revelation is surprising because less than a week ago the Scottish Government (in the form of no less a personage than the Deputy First Minister) was still going to a considerable amount of trouble and effort to insist that Ms Lloyd – despite having had what appears a fairly central role in the entire Salmond affair from the beginning – SHOULDN'T appear before the inquiry.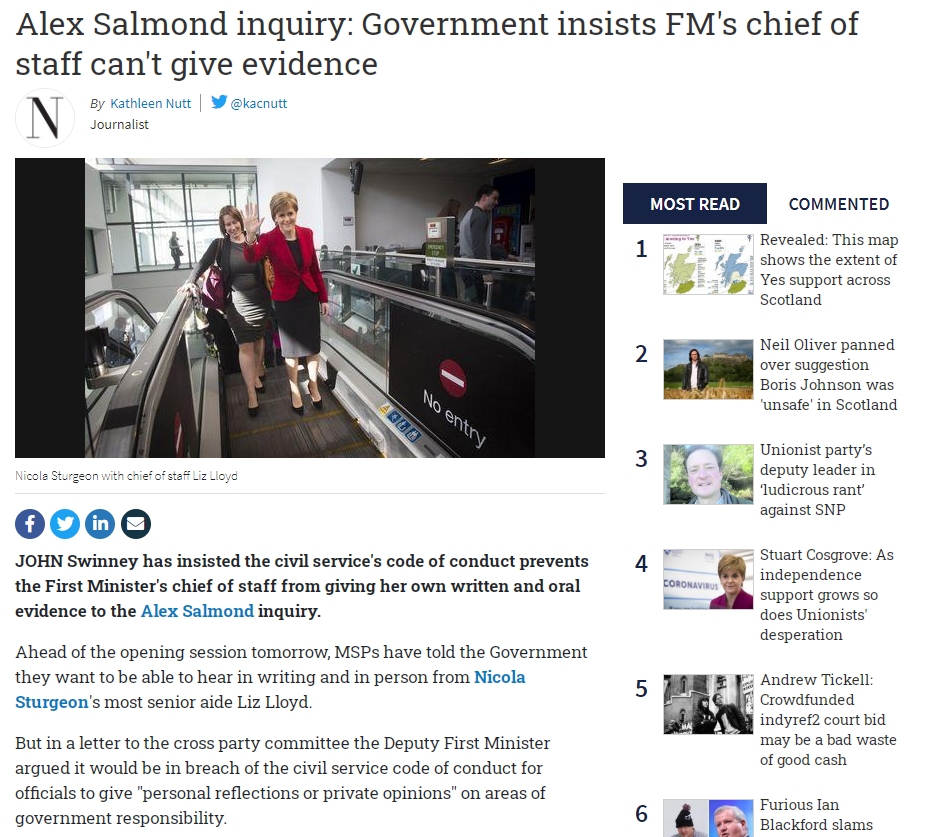 We can only hope that her sudden willingness to give evidence isn't connected to the already-growing impression that the committee is a toothless beast which, through a combination of its own self-censorship and the Scottish Government's shameful lack of cooperation (after Nicola Sturgeon's repeated promises – now revealed as barefaced lies – to "provide whatever material [the committee] will request"), will produce nothing other than a tame whitewash.