Late last night in the House Of Commons saw one of the most significant votes in the history of UK constitutional politics. A group of Scottish Tory MPs voted to oppose an amendment which would have protected the central building block of Scottish (and Welsh) devolution – the principle that any powers not explicitly reserved are devolved – from the UK government's attempted huge power grab under the cover of Brexit.
Those very same Scottish Tory MPs had previously pledged to stand up for Scotland's interests regardless of loyalty to their party, and had repeatedly expressed their grave disappointment at the deeply unsatisfactory condition of the Withdrawal Bill.
Last night they could have fixed it by supporting the amendment (backed by every other Scottish MP right across party lines), which would have tipped the arithmetic and ensured its success. Instead they betrayed every voter in Scotland – including their own – by waving the bill through unamended and passing the buck to the unelected House Of Lords, which has no representatives from Scotland's most popular party.
This morning, BBC Scotland led on the fact that it snowed a bit in Scotland in January.

Astonishingly, even if you drill right down to the "Scotland Politics" section of the BBC website, there's not a single mention of the vote, just hours after it happened. There's room for the latest news on scallops and a couple of half-hearted "NHS BAD" stories, but nothing on Scotland's democratically-elected parliament and all of Scotland's MPs being binned for some bishops, George Foulkes and Michelle Mone.
(And it wasn't as if lots of new breaking stories had pushed it off – most of the articles in the section are still from earlier yesterday, and some from THREE days ago.)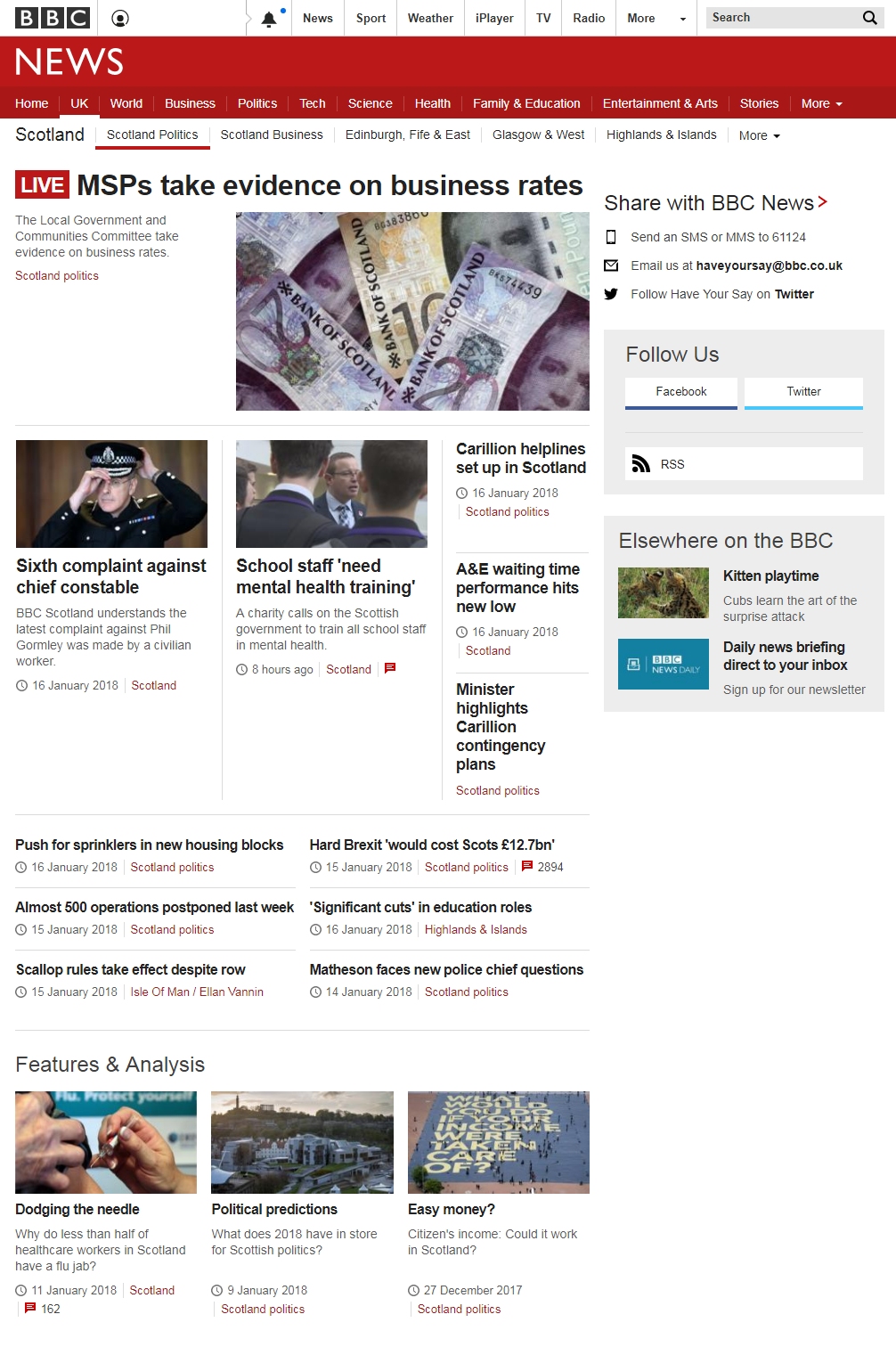 Good Morning Scotland had a brief debate between the SNP's Stephen Gethins and John Lamont of the Scottish Tories – the latter of whom turned it into a meaningless farce by incessantly talking over both Gethins and presenter Gary Robertson when either of them tried to challenge him on any point – but both the flagship news show and the Kaye Adams phone-in afterwards concentrated mainly on the fact that there'd been a moderate amount of snow and it had caused a bit of traffic disruption.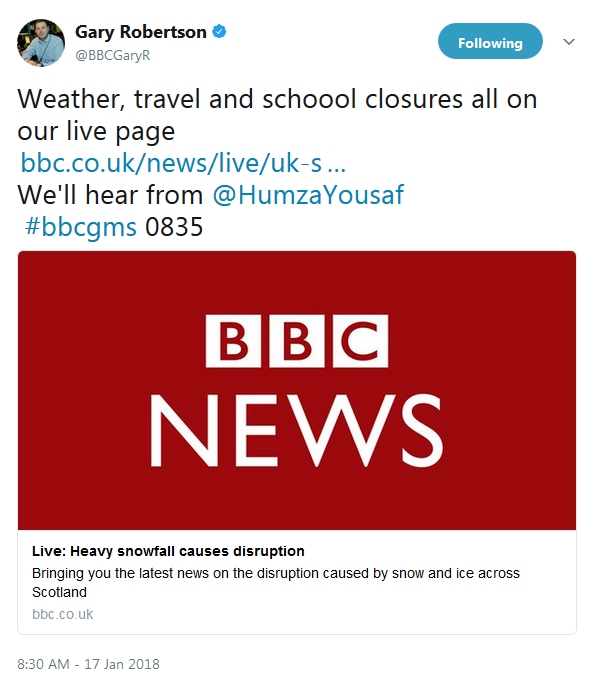 (We assume that the Queensferry Crossing stayed open, or we'd have had nothing but wall-to-wall screaming from Alex Cole-Hamilton and Jamie Greene for three hours.)
For the state broadcaster to be so completely and unashamedly blanking such a huge story goes some way beyond basic incompetence or a lack of resources. It's all but impossible to reasonably explain it as anything other than a deliberate act of protection for the Scottish Conservatives, covering up their meek compliance as the foundation of Scotland's democratic governance is attacked and its future left to the mercies of a bunch of unelected English lords.
Readers can, as ever, draw their own conclusions.