Here's Jim Murphy, a self-proclaimed "socialist" and the hot favourite to be the next "leader" of Scottish Labour, interviewed in today's Mail On Sunday while doubtless still fresh from his regular early-morning run-through of The Red Flag: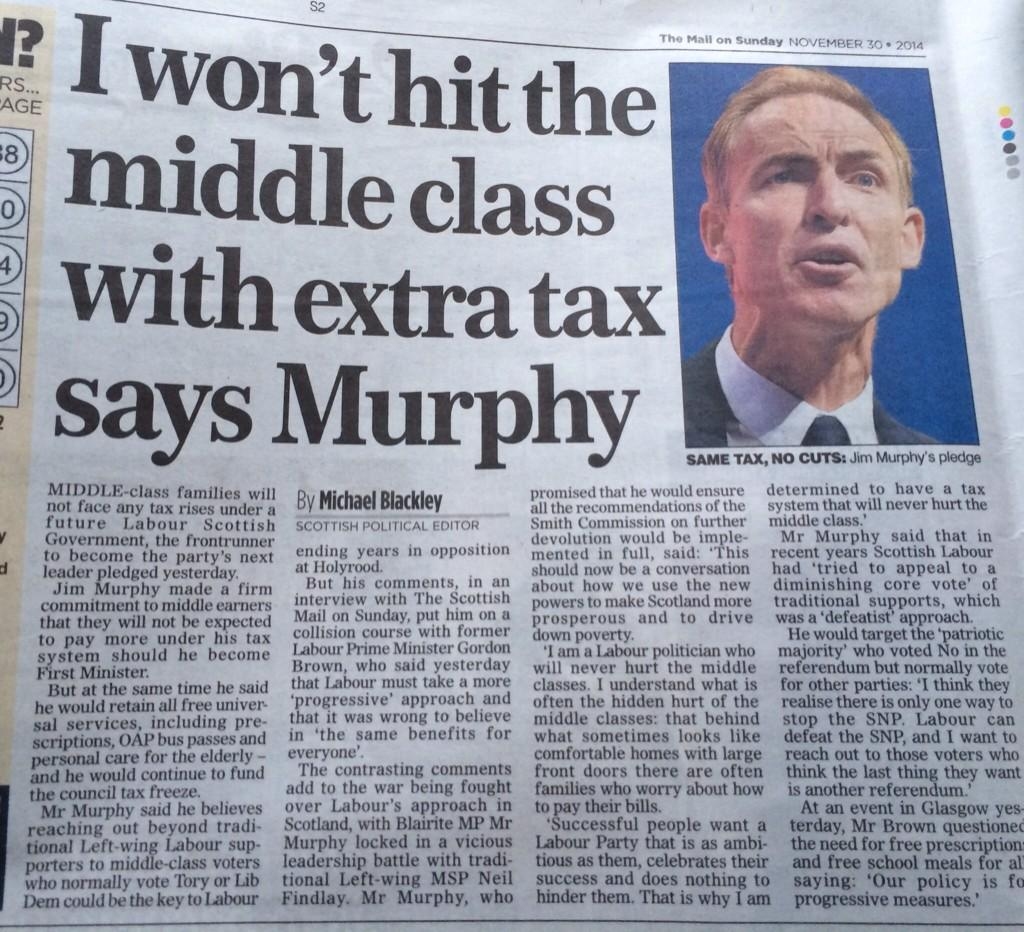 To the barricades, comrades!
You should be able to read the whole piece if you click on the image, but for those of you with poor eyesight we've picked out the most stirring paragraphs:
"I am a Labour politician who will never hurt the middle classes. I understand what is often the hidden hurt of the middle classes: that behind what sometimes looks like comfortable homes with large front doors there are often families who worry about how to pay their bills.

Successful people want a Labour Party that is as ambitious as them, celebrates their success and does nothing to hinder them. That is why I am determined to have a tax system that will never hurt the middle class."
We're not sure that the size of your front door is directly proportionate to your wealth, certainly not until you're in the castle-owning class rather than the middle, but it's touching stuff all the same. Why doesn't anyone think of the unfortunate successful people in the big comfortable houses, eh?
But the article has a little extra sting in the tail for Labour voters too.
"At an event in Glasgow yesterday, [Gordon] Brown questioned the need for free prescriptions and free school meals for all, saying: 'Our policy is for progressive measures.'"
Yes, readers, it's time to rejoice, for soon we will once again be governed by the people's tribunes, the modern socialist Labour Party that's against free prescriptions for the sick and free school meals for kids, and promises not to tax well-off Daily Mail readers, just like Keir Hardie wouldn't have.
Up the workers, and all that.