…are closer than they appear, runs a (slightly depressing) inscription that must by law be engraved on the door mirror of cars in the USA.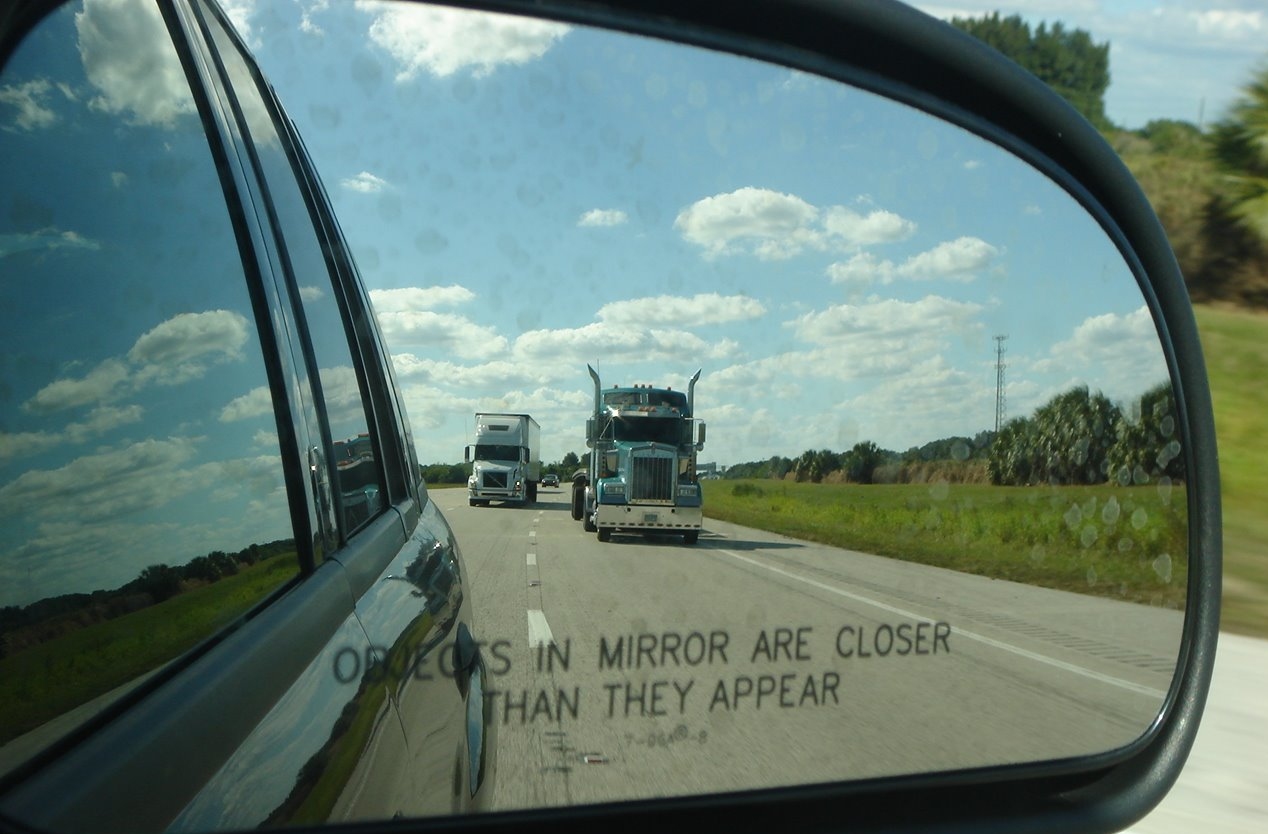 Objects in the Telegraph, though, follow different rules. (Thanks, we're here all week.)
Here's Alan Cochrane in said organ on 25 September:
"It is truly a remarkable situation where the losers – and by a wide margin too – are seeking to put the winners on to the back foot."
And here he is in the same paper today:
"Had a long chat with Darling, who is a bit less than confident. 'I've always thought it would be a close result,' he says. 'Maybe 60/40.' How do we galvanise our bloody support?"
Readers might well find themselves pondering that it's a funny old world where 60/40 is "close" but 55/45 is "a wide margin". But then in a world where the arch-conservative Scottish political editor of the Torygraph is a close personal confidante and advisor to Gordon Brown and Alistair Darling, who can really say what's weird any more?