The rapid regression of civilisation continues apace, readers.
Because it ought to be noted that it's not the concept of homosexuality that's being deemed offensive there, nor the word itself, but specifically the definition of it.
In other words, a dictionary just said "some people are offended by facts".
There are no prizes for guessing who's responsible for this, of course – the transcult. We already knew that they considered the words "lesbian", "gay" and "bisexual" to be "transphobic", along with just about everything else on the face of the planet, so we suppose it makes sense that the umbrella terms had to go too.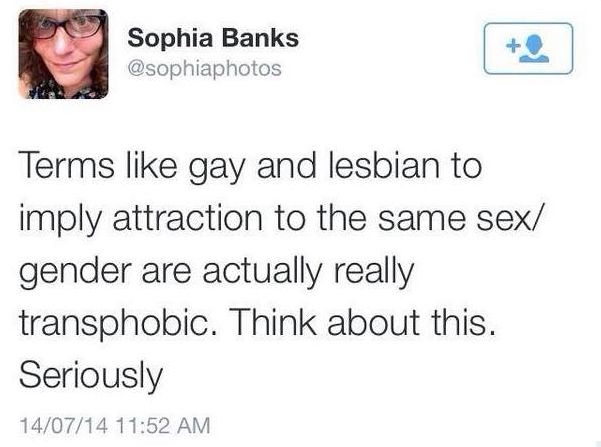 (Alert readers will have spotted that the "T" which only attached itself to "LGBT" five years ago has now declared that all of the "LGB" part is evil bigotry, like a baby cuckoo throwing all the other chicks out of the nest to their deaths so it gets all the food and attention to itself.)
The concept of homosexuality is so problematic to trans ideology – and therefore has to be obliterated – because it implies that sex exists, and if sex exists then the whole foundation of transgenderism collapses, which is why JK Rowling was subjected to such a mindboggling barrage of abuse recently for saying no more than that sex was indeed real and maybe it was a bad idea to pretend otherwise.
These aren't even nearly the worst: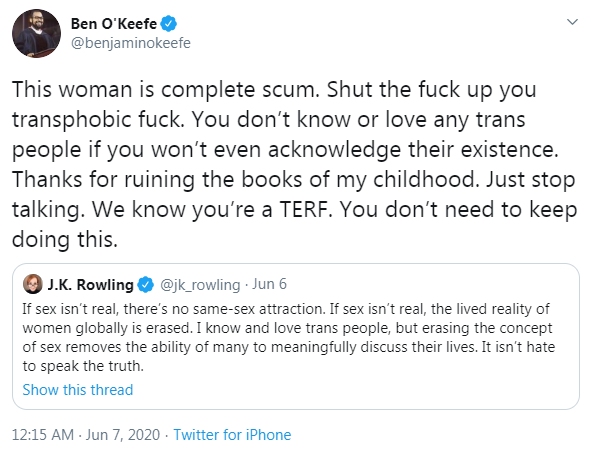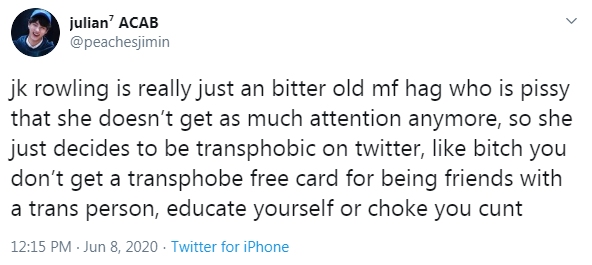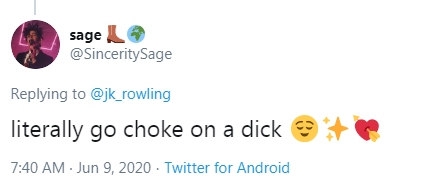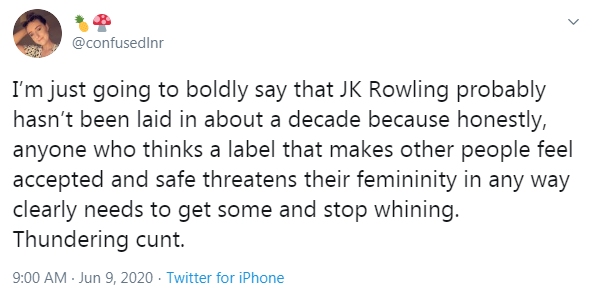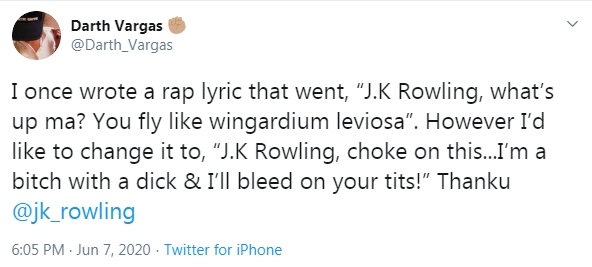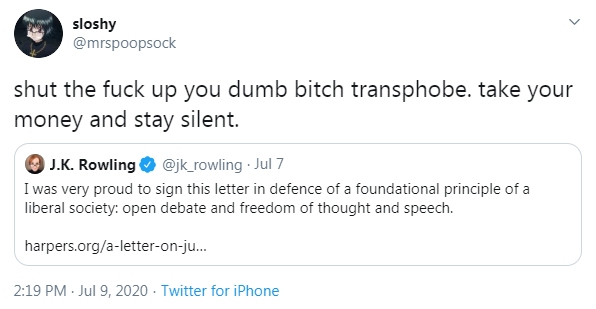 Yet as we've previously noted, under the Scottish Government's proposed new "hate crime" laws, it's Rowling herself who would be liable to prosecution in the wake of such tweets, for "stirring up hatred" in unarguably gigantic amounts with such "offensive" comments as the suggestion that homosexuality is a real thing and that lesbians are allowed to reject people with penises as sexual partners.
(The same thing applies to gay men and people with vaginas, of course, but for some reason nobody is ordering gay men to sleep with women in the way that TRAs demand that lesbians sleep with men or be attacked as "genital fetishists" and bigots.)
The fact that a dictionary is now reinforcing that possibility by saying that facts in and of themselves can be offensive – not even when they're being quoted by people in an argument, but merely by existing – is a new and worrying development for anyone with more than two brain cells to rub together.
And as ever, if you still don't grasp why the outlawing of reality and its replacement with idiotic gibberish enforceable by law via the magic power of "offensiveness" could have a catastrophic impact on the cause of Scottish independence (here's a clue: think about some other words that might be redefined as intrinsically offensive), we urge you to start paying attention and figure it out before it's too late.