Any enterprise as crass, witless and poorly-thought-out as Dan Snow's "Let's Stay Together" campaign – funded by the same man who gives millions to murderous war criminals and populated by a curious mix of billionaire Tories, Sirs, Lords, Baronesses and Z-list nobodies – will always create all manner of hostages to fortune.
We've already mentioned David Starkey, who felt able to pledge his love to Scotland despite having previously called it a "feeble little country" obsessed with the "deeply boring provincial poet Burns" and "the awful bagpipe". The "celebrity" list also featured Ross Kemp (who previously likened Glasgow to a third-world warzone) and the deeply unpleasant right-wing columnist Rod Liddle, who opined in 2010 that:
"The only reason any people remain in Scotland is on account of the extremely cheap alcohol available in supermarkets, plus a ready supply of heroin for when the alcohol runs out."
And then there was "hard man" actor and bookies' shill Ray Winstone.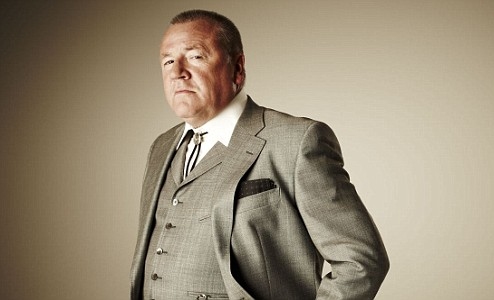 Quite a few people picked up on Winstone's appearance last year as the guest host of "Have I Got News For You", in which he trotted out a list of tired stereotypes and suggested Scotland should "bugger off". But as we noted at the time, HIGNFY is a comedy show produced by public schoolboys for whom patronising the "Jocks" is second nature and not worth getting worked up about.
What bothers us a little more is Ray's view on the country he wants Scots to stay in.
Because in March last year he told Talksport Radio:
"I drive down the road, there's more holes in the road than there are in a tennis racket, and we've got no hospitals, we've got fire stations closing down.