I watched your STV debate with Alex Salmond on Tuesday night with interest. As the debate progressed I began to realise that your task would be so much easier if you simply put forward reasons why the United Kingdom, in its present form, is a positive force that serves the Scottish people and satisfies their aspirations.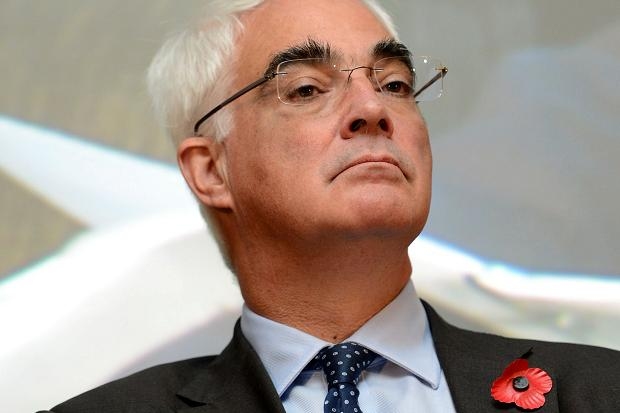 I've no doubt that you'd also prefer to put forward a positive case instead of having to constantly attack the idea of independence and use negativity, uncertainty and personal attacks to achieve your aims. So why are you doing this?
I was also intrigued by the amount of time you spent on the issue of a currency union. Surely the debate is much broader and deeper than this one issue? Then it struck me. You spent all that time on currency because the current set-up, where all parties use the pound is, in fact, the only thing that could be construed as a positive case for the union.
Of course, many would argue that a currency union by itself is of no benefit to Scotland without the full range of fiscal powers that are needed to transform the country. And others would also argue that a formal currency union is unnecessary for Scotland to thrive going forward. But for the moment and for the sake of argument I'll concede that our present currency union serves all parties well.
However, I've been researching the independence question for almost two years now and from what I've learned, I suspect that your hands are tied and that you have no other option but to pursue a negative line of attack because otherwise I believe there is not one single solitary reason why the United Kingdom is functioning as a power for good for Scotland.
So my challenge to you is simple. Give the people of Scotland one truthfully positive reason why they should vote no in September and remain within the union. Tell the Scottish electorate what single aspect of the union serves them well. Use the political skill and knowledge that you have acquired over decades to articulate a positive case for the union.
No slogans, no spin, no negativity. Just come up with one single, solitary example that demonstrates why we should support the continuation of the United Kingdom rather than take control of our own affairs.
Why not start with the constitution? The one that encapsulates that proud family of nations that you and your colleagues are so fond of talking about. Surely that's fertile ground for finding a positive case?
Perhaps not. Why would you point out that the UK is one of only a handful of countries in the world that doesn't have a codified, fully written constitution; a document that sets out in black and white the rights and responsibilities of the government and citizens and sets these firmly within a legal framework?
Why would anyone from Better Together No Thanks draw people's attention to the fact that this situation places power totally and absolutely with the UK parliament who can then use this power, unimpeded and without redress, to do as it pleases, regardless of the wishes of the people?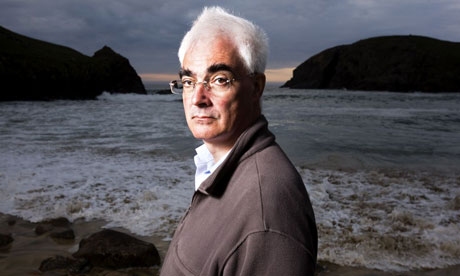 OK, fair enough. What about democracy then? Surely Scotland derives some benefit from Westminster, the Mother of Parliaments? Unfortunately I don't think it would do your case much good to remind the Scottish people that their vote in UK elections is largely pointless, that they can toddle off to the ballot box every five years and exercise their democratic rights but they'll still get governments they didn't vote for most of the time.
Of course you know that this is a sore point with many Scots, which is probably why you refused to acknowledge this democratic deficit and instead childishly jab your finger at Alex Salmond and angrily tell us you didn't vote for him. You know that it's nothing to do with how an individual votes. It's about the majority. But lacking any kind of positive response you're reduced to treating the audience, the viewers and the electorate as daft numpties that don't know how elections work.
I almost feel sorry for you, having to constantly deflect public attention away from important but sensitive issues in order to achieve your goal. Take the House of Lords, for example, another taboo topic that must be avoided at all costs.
After all, if the electorate were reminded that this unelected gravy train – the second biggest parliamentary chamber in the world after the Chinese National People's Congress – has the power to rip devolved powers from Scotland, as they recently demonstrated, and its members are paid £300 a day (tax free) to do it, it wouldn't do very much to promote a positive case for the union in the minds of people in Scotland.
What about the economic arguments? The UK is one of the biggest economies in the world, apparently. There must be something positive for Scotland here. Not so, it seems. The facts prove beyond doubt that Scotland has been a net contributor to the UK's finances for decades.
Instead, when asked during the televised debate if you agreed with your Better Together partner David Cameron that Scotland could be a successful independent country you almost blew a gasket to avoid answering the question. The last thing you want is for people in Scotland to realise just how wealthy we are and how this wealth is systematically syphoned off to the Treasury.
You might be a (former) lawyer but it's obvious you're not going to suddenly tell the truth, the whole truth and nothing but the truth when it comes to Scotland's wealth and the role it's had in propping up Westminster governments for over a hundred years.
But during the debate you went even further than hiding the truth – you told us that "in the last 22 years Scotland has spent more than it got in". The figures say otherwise, and the numbers demonstrate the crushing economic burden that Scotland has been forced to carry over decades due to the UK's inability to balance its books.
So what about UK society and your party's much-trumpeted quest for social justice? Any positive messages here? I'd like to think that this question causes many sleepless nights you and for the politicians in the No camp. Not because it's something high on your list of priorities – given you've all had almost a century to do something about it in Scotland and other regions of the UK and failed – but because you know full well it's a question where no amount of spin, diversion or slogans can be used to paint a positive picture of the current workings of the British state. So you simply avoid addressing at all costs.
We can cite the tens of thousands of working families relying on food-banks, sick and disabled people committing suicide because of benefit cuts, rising numbers of children in poverty, Britain on its way to being the most unequal country in the Western world according to Oxfam, pensioners being paid the lowest pensions in Europe while the income gap rockets between working people and a super-wealthy elite who use their power and influence to maintain the status quo?
Can't these be borne on the broad shoulders you're so keen to remind us of, the ability of the larger UK state to pay pensions and benefits, to facilitate trade, to absorb global shocks and to keep us safe? No, because away from Scotland you and your Tory and Lib Dem colleagues are fighting to be tougher than each other on welfare.
As a former Chancellor you know that pensions and benefits are more than affordable in present day Scotland, and will be even more affordable in 2016 if we seize access to all the wealth we currently generate but don't get access to.
You know that we currently spend less on social support in Scotland than the rest of the UK does and you know that average life expectancy in Scotland is less than the UK average after generations of Labour and Conservative rule. You know that Scotland, along with every other Western democracy, is facing an ageing population crisis yet you're fighting with every fibre of your being to deny us the opportunity to do anything about these challenges.
You and your – well, let's call them "acquaintances" – like Gordon Brown, realise that none of this can be given a positive slant under the current set-up so you choose instead to frighten pensioners and other vulnerable people into voting no.
Trade? Are you seriously trying to tell us that businessmen and companies will suddenly give up trying to sell their goods and make money just because Scotland decides to run its own affairs?
The map of the world has changed immeasurably since I was a kid at school. Super-states have collapsed, others have been created and many countries have opted for independence. As far as I can see trade has not suffered one iota as a result of this – if anything, global trade has blossomed. Or maybe you're trying to subtly tell us we'll be some kind of international pariah like North Korea? Perhaps it's just another one of your famous jokes.
As the Chancellor in charge of the UK economy during the global financial crisis I'm certain you have your own insight into the effects of global shocks. You never seem to tire of telling people that this would have annihilated an independent Scotland but for the positive intervention of the UK and the Bank of England.
It's strange indeed that an experienced politician and former Chancellor doesn't realise that the location of a bank's brass plaque has absolutely no bearing whatsoever on who is responsible for any bail-out. It's the places where the bank does business that determines that, hence the obligation on London, New York and a variety of other international contributors to RBS, HBoS and the like. I can only presume you're relying that a majority of Scotland's voters are blissfully unaware of how these things work.
As for your comments during the televised debate, either you're not in full possession of the facts, or I'm afraid you're so desperate to scare people that you've been reduced to lying in public. Iceland and Ireland are not bust as you claimed. Unlike common practice in the UK, Iceland jailed the bankers and bailed out the people. Ireland made similar tough choices and both countries have now recovered from the crisis.
Far from being bust, both these countries now have a greater wealth per head of population than the UK. But hey, why let facts get in the way of a good scare story?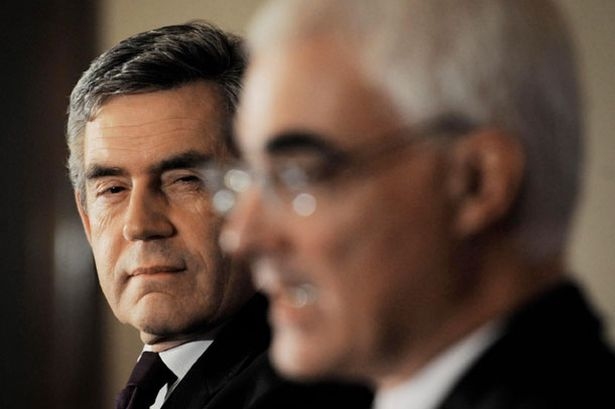 And safety? The safety that drags our young men and women into illegal wars that the people of Scotland don't support? The safe pair of hands that's prepared to spend hundreds of billions of pounds on weapons of mass destruction despised by a majority of Scots? Or maybe it's the comforting arm of a Ministry of Defence that over-charges Scots hundreds of millions of pounds every year for defence against phantoms?
But "pooling and sharing resources"? Surely that's a positive message, right? After all, nobody wants to be seen as selfish and most of us are open to the idea of helping our friends and neighbours.
But what you're not telling us is that this "pooling and sharing" of resources results in hard-working people in Scotland paying for the likes of Crossrail in London, the high speed rail line that will never reach Scotland, the London sewer upgrade (suggesting that London is dangerously overflowing with – well, let's not go there), the London Olympics, the Iraq war, weapons of mass destruction, useless aircraft carriers and the House of Lords (a useless hot-air-craft carrier).
The ethos appears to be one where if these areas in other parts of the UK are to have financial support then it certainly can't be at London's expense. After all, London has an international reputation to uphold and that takes money; £1.3 trillion's worth over the coming years, according to a recent report. That'll amount to around a £4bn additional contribution from Scotland every year to pump up the capital even further.
So thank goodness you and your Tory friends can rely on the generosity of the Scots and their willingness to give away their wealth in return for some pocket money.
Alistair, I've racked my brains looking for a positive message that you and your partners could use to your advantage. Something, anything, of substance that presents a truly positive case for the current constitutional, democratic, economic and social set-up within the union. I can't find any, I'm afraid.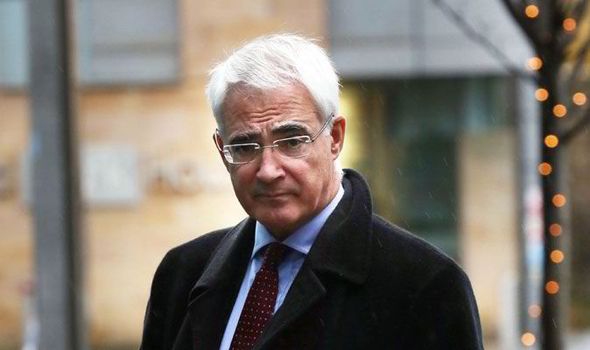 When you strip away all the negativity, the spin, the slogans, the diversions, the untruths and the half-truths from your message, all that's left is sentimentality, an evocation of times gone by. Trouble is, Scotland has moved on and we're now ready to build the future. So will you take up the challenge? Ditch the negativity, forget Alex Salmond and the SNP. Tell the people of Scotland the true, unadorned truth and give us one single, positive case for the union.
Yours in anticipation,
Robert