In a month of positive statistics for Scotland – including unexpectedly high economic growth figures, continuing to lead the UK and hitting its own tough targets for hospital waiting times (which drew an incredibly petty and insulting response from Scottish Labour), and huge progress in rail punctuality (now also the best anywhere in the country) – perhaps the most welcome of all was the release yesterday of the lowest unemployment figures for quarter of a century.
(Again the best in the UK, and in fact the best in Scotland of all time, since separate Scottish records only started to be kept in 1992.)
The Scotsman commendably gave the glad tidings top billing on its front page.
But despite it being slow news season, the rest of the media was a little less excited.
The Herald relegated it to a quarter of page 9.
The Daily Record gave it a microscopic bottom-gutter slot on page 11.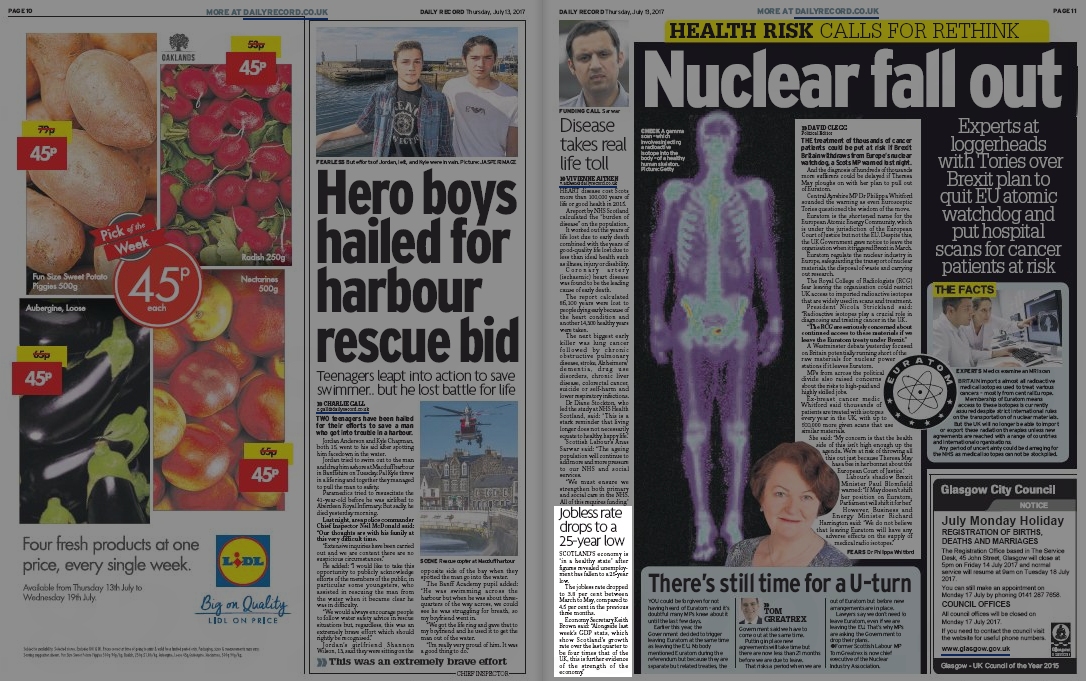 The Courier couldn't find any room before page 25.
The Press & Journal buried it even deeper, on page 32 – in the Business section, rather than normal news – and also managed to find a negative slant to put on it.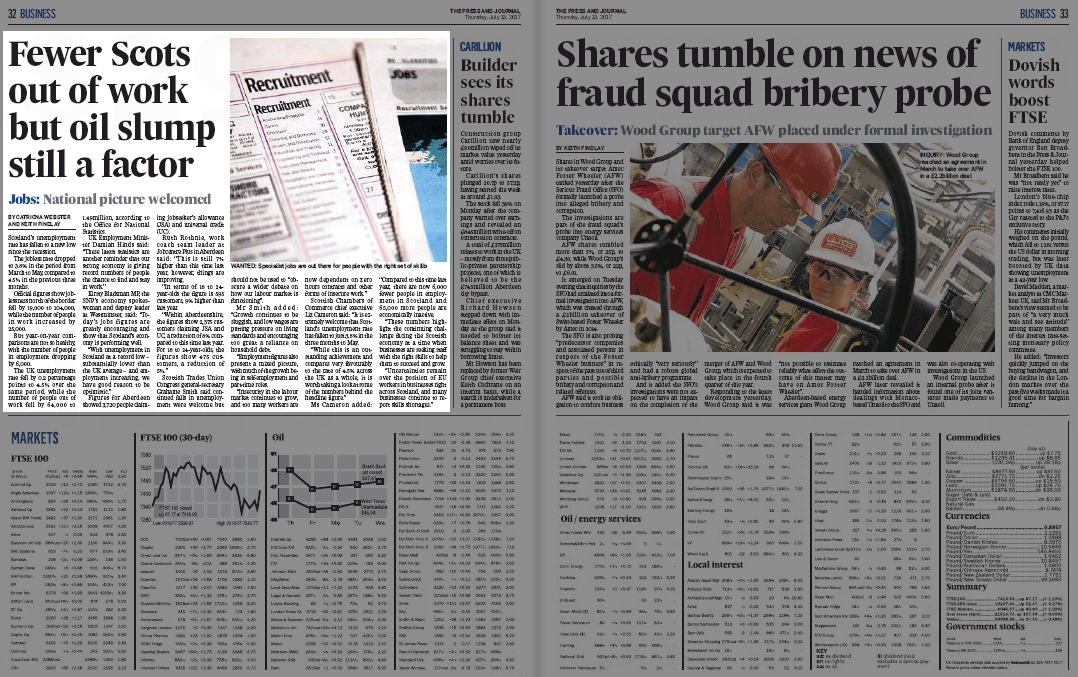 As did the Daily Mail's eighth-of-a-page mini-piece on page 10.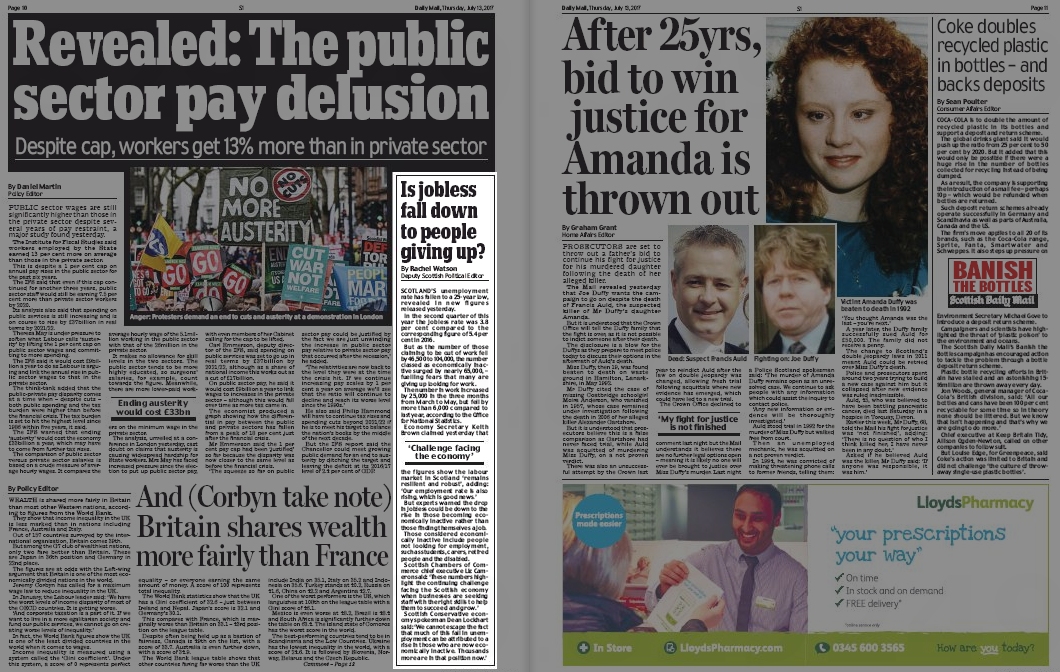 And the Scottish Daily Express.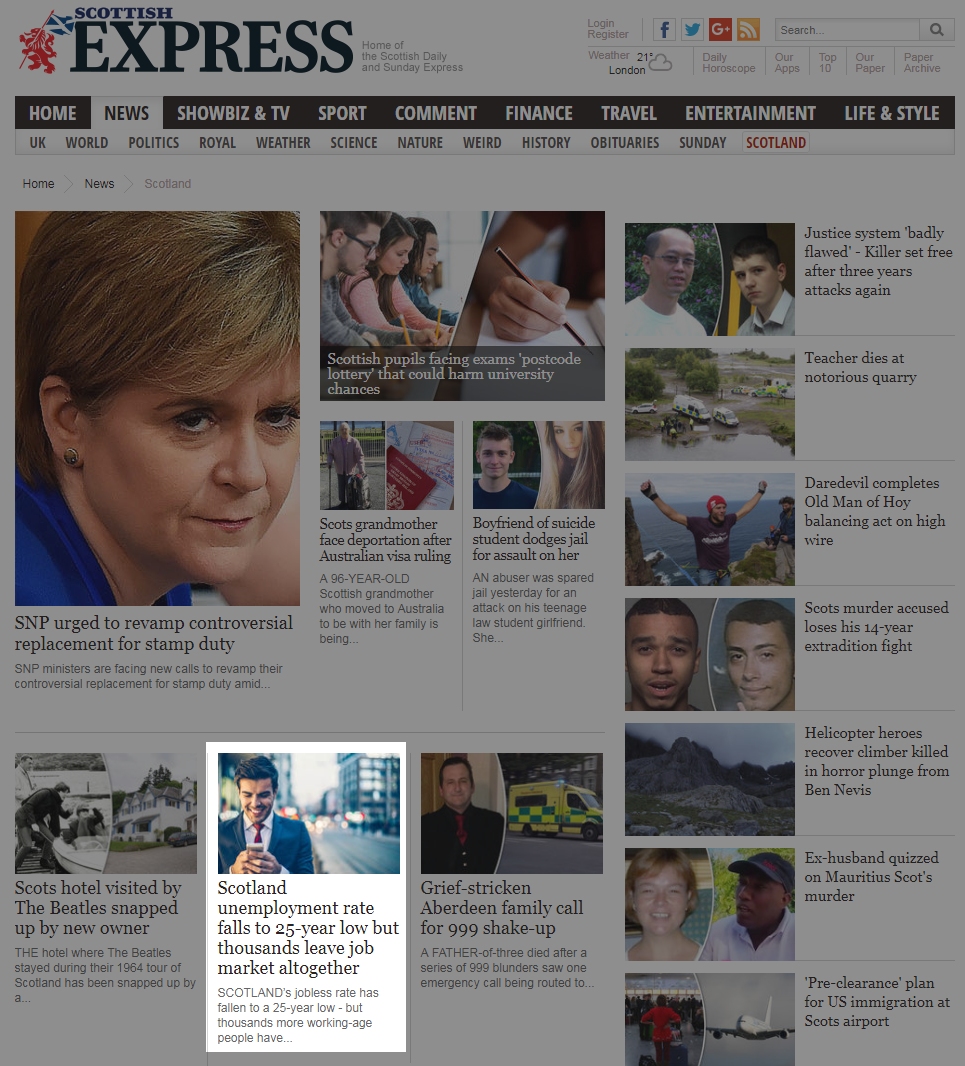 The Scottish Sun bizarrely managed to reduce the DWP stats to an "SNP claim".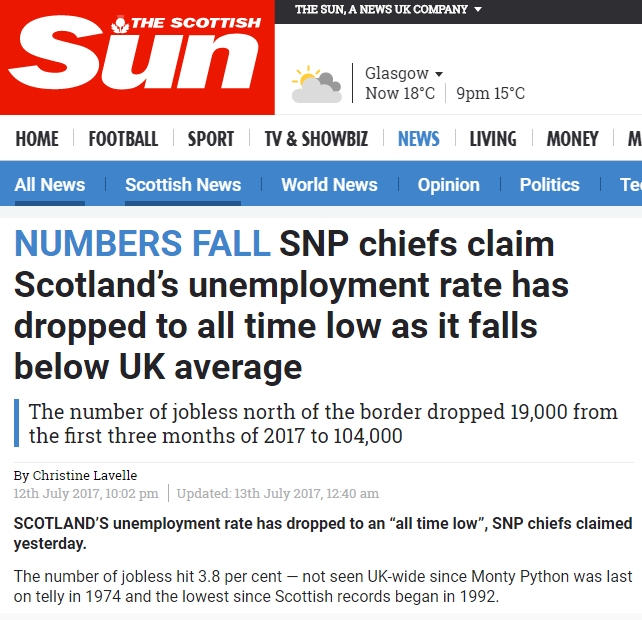 While the Times Scotland section and the Guardian simply didn't report them at all.
And so far as we can tell, none of the papers – which just a few months ago were screaming that SOMETHING MUST BE DONE about a ScotRail "crisis" – could find even the tiniest corner to acknowledge the spectacular improvements that have seen a phenomenal 98% of trains arriving on time.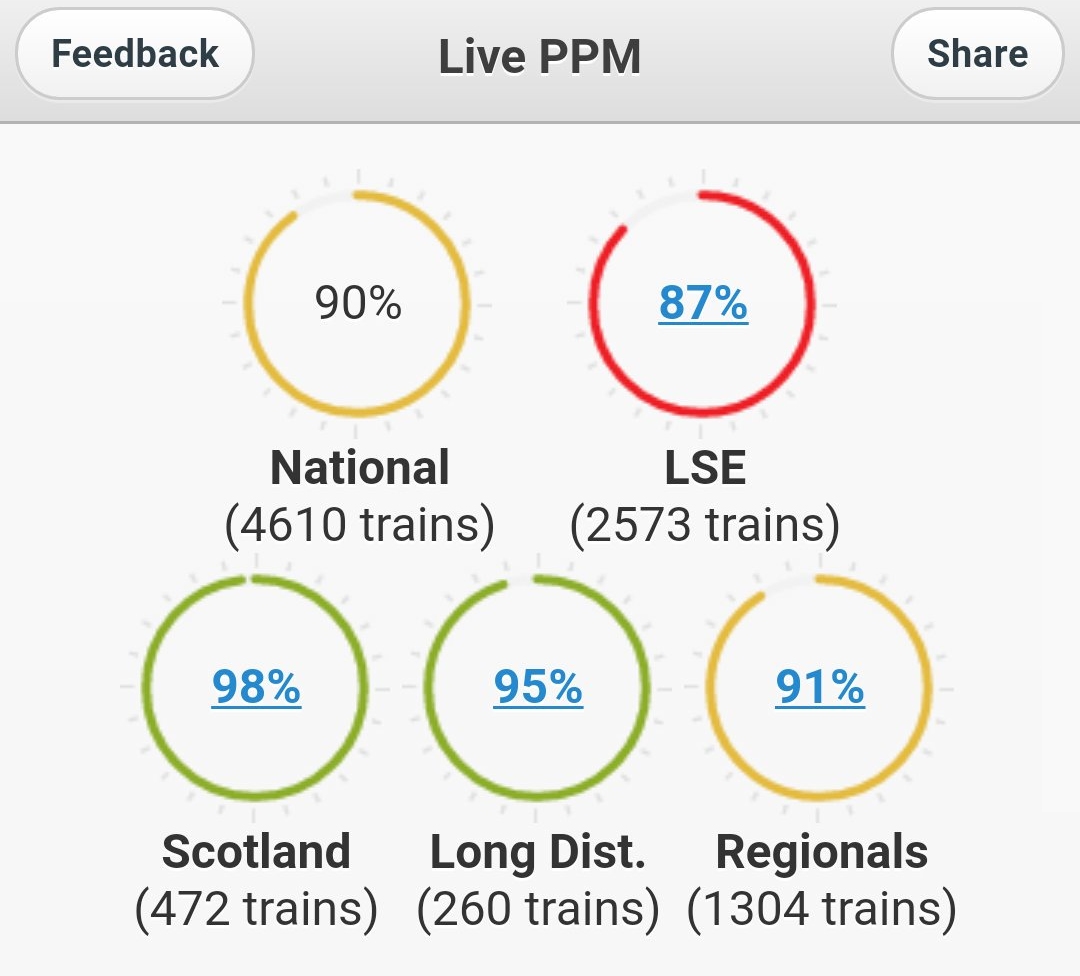 (And even those that were late were less late than the rest of the UK.)
We're sure they'll sort that out just as soon as they can find some aspect of it to be angry about, though. Look out for "CONGESTION APOCALYPSE AT STATIONS AS COMMUTERS ALL ARRIVE AT ONCE" any day now.