This is a significant development. (Click to enlarge.)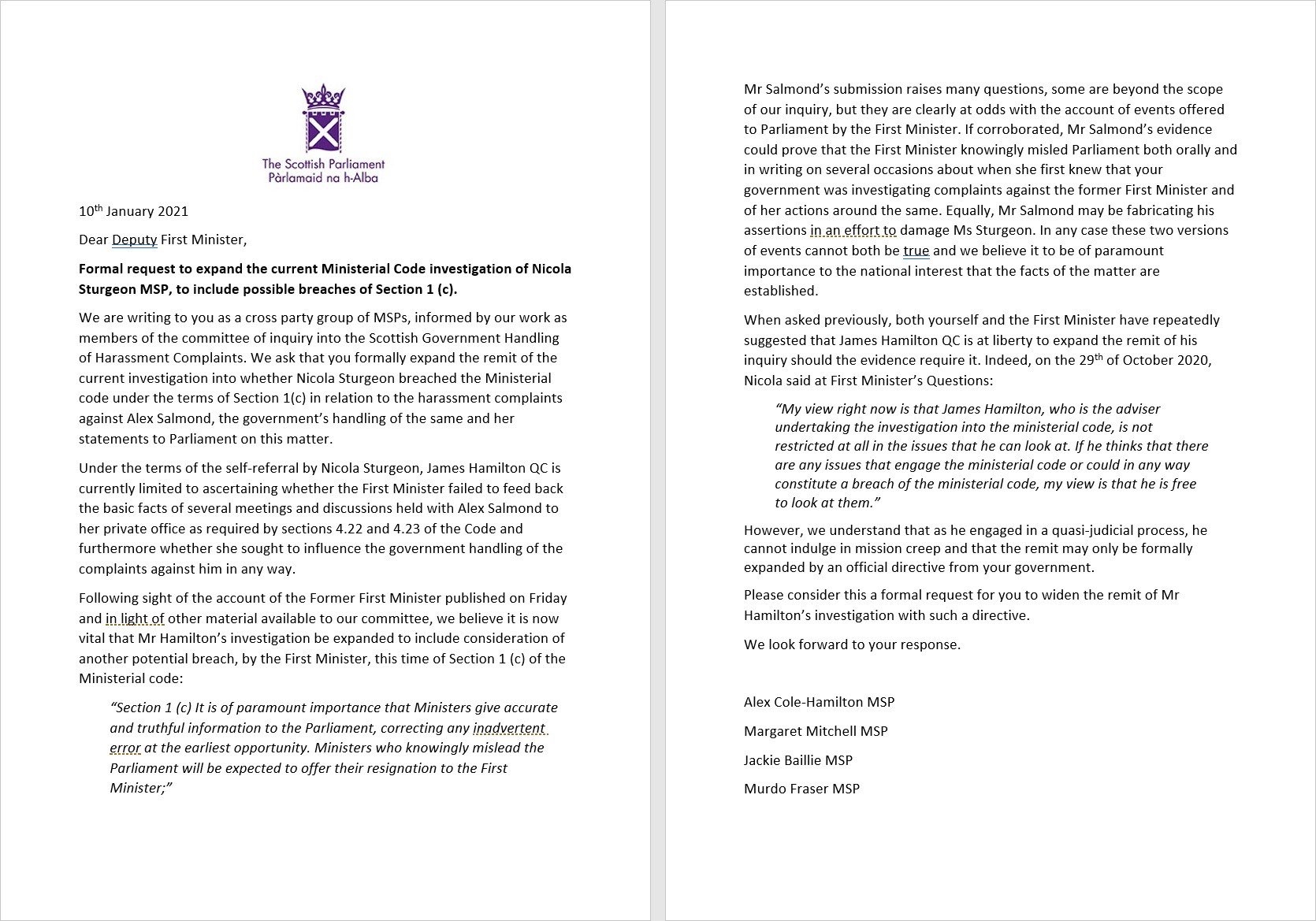 Weirdly, we're not actually sure how many members are on the Holyrood inquiry committee at the moment. There are normally nine – four SNP and five opposition – but with Andy Wightman having recently resigned from the Greens we don't know if he's still on the committee or not, since he was originally there as a Green nominee. If not, we don't know whether, when or by who he'll be replaced.
But the other four non-SNP members have tonight issued a formal request that James Hamilton, who's conducting the other inquiry into Nicola Sturgeon's actions relating to the Alex Salmond affair, be instructed officially to investigate the matter of whether she lied to Parliament.
This, of course, is a subject Wings has been covering for some time.