Readers, we can't tell you how much we want to get back to just dissecting Scotland's hopeless Unionist media for a living. It's a lot more fun than what the current political circumstances are obliging us to do, so you can hardly imagine our excitement when we spotted what looked like an open goal in yesterday's Mail On Sunday.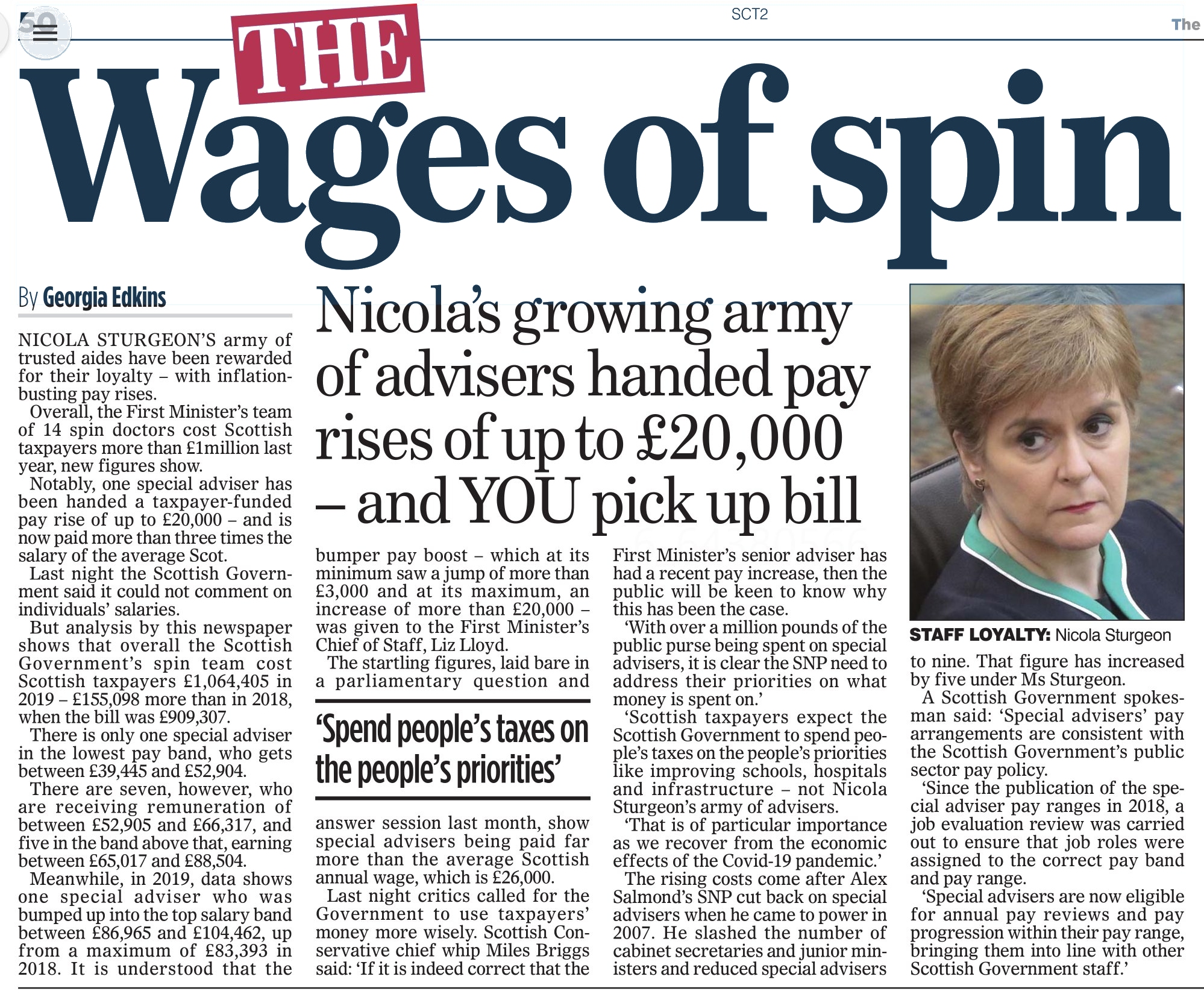 Our ears pricked up immediately at the sight of the words "up to", which is invariably a sign of dodgy doings on the way, and so it proved. The article contained no solid data at all about the size of Scottish Government special advisers' pay rises, only how many SpAds there were and which general pay bands they were in, each of which spans a wide range of between £14,000 and £23,000.
But while the Mail had spooned the sitter six feet over the crossbar – because the crude spin they'd put on it was total rubbish – there was still a loose ball just waiting to be knocked into the back of the net.