So that you don't have to, we endured tonight's Dani Garavelli programme on Radio 4 as well as last night's Kirsty Wark one, and to be honest there's very little to report.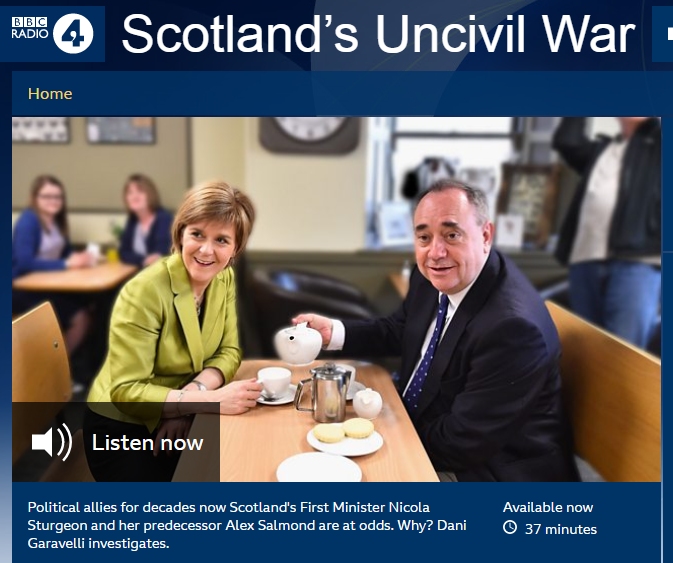 It's a statement of the blindingly obvious – the SNP is currently split between young Nicola Sturgeon loyalists for whom independence is only one aspect of creating a pure and woke new Scotland, and older Alex Salmond-supporting traditionalists for whom independence itself is the only true goal and whatever happens afterwards is in the hands of democracy and fate – interspersed with Garavelli and her media pals taking the chance to air some of their own unconnected grievances like pouting toddlers.
So we get Garavelli bleating at length about how lots of nasty people on the internet have called her out for her indisputable, provable contempt-of-court identification of one of the accusers of Alex Salmond, and yet another demented rant from poor old David "reds under the bed" Leask about the evils of this site, and so on and so forth.
You can listen to it by clicking the pic above, but frankly we wouldn't bother.