Alert readers will be aware that while the absolutely mind-numbing empirical stupidity of Scotland's latest batch of Unionist MPs and MSPs is a recurring theme on Wings, we've never attempted to place it on any sort of formal footing. And to be honest, that sort of laziness on our part is no longer sustainable.
Because folks, look at the pure state of this:
Ladies and gentlemen, we give you the inaugural Thickest Politician In Scotland.
Because yes, that really is walking brain vacuum Annie Wells honking for the whole world to see that democratically-elected politicians taking part in a democratic vote in a democratic Parliament proves that they don't believe in democracy.
On its own even such a stunning display of slackjawed dimwittery might not have been enough to secure the title ahead of the other leading contender, but when you consider that Wells sits in the Scottish Parliament despite having been more emphatically rejected in a democratic vote than any other MSP in Scotland – trousering her £62,000 salary on the back of just 2,062 Xs at the ballot box – it's a combination of sheer raw density and Olympic-scale lack of self-awareness fit to win any prize.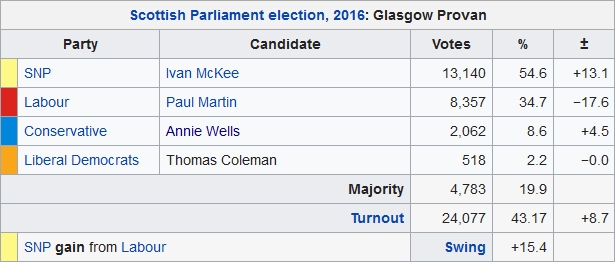 Reasonable people might feel that someone with a strong belief in democracy would have said "You know what? The voters told me comprehensively and unambiguously to get stuffed at the ballot box, so I'm not going to sneak into Parliament by the back door and then lecture other people about being undemocratic", but that would require orders of magnitude more consistency and dignity than Wells could count up to, let alone demonstrate.
(She also, we should recall, doesn't even accept the Scottish Parliament's sovereignty.)
We're pretty sure this title is going to change hands on a regular basis, but we're confident that Annie Wells will always be there or thereabouts in the rankings. For now, though, readers, salute the Emperor.
She's pretty close to getting the hang of pavements now.