We wouldn't say that the Scottish Daily Mail was obsessed or anything, but this is just today's hysterical coverage of possible changes to taxation in Scotland which haven't even been PROPOSED yet, let alone actually passed into law.
A couple of bits caught our eye in particular.
This table, for example, is mostly redundant.
Every line below the £60,000 figure serves no purpose – for everyone earning £60,000 or above, the difference between taxpayers in Scotland and those in the rUK is £670.
For perspective, that means that the people in the bottom line – those on £100,000 plus – are making £8,333 a month, but paying £56 more tax on it in Scotland, leaving them with just £8,277 a month to somehow scrape by on.
Don't worry, we'll have details of our charity fundraiser for these poor souls soon. But more interesting was the case of the woman the Mail rather cruelly dubbed "LOSER".
The paper wailed that the young woman, who'd moved back to Scotland from London, was being "penalised" by having to pay Stamp Duty on a home she hasn't actually bought, which she supposedly wouldn't have had to pay in London under the Budget changes announced by the Chancellor yesterday. The Mail explained:
"The graduate has only recently relocated to Scotland from London. Had she stayed where she was, her first home may have been more expensive but at least it would be tax-free."
That's quite a weird way to look at things in the first place – "Hey, you've had to fork out an extra third of a million pounds or so for your home, but you saved a grand in tax!" – but it falls apart the minute you examine it anyway.
Because the stamp duty exemption only extends to the first £300,000 of a house price, and in London that doesn't buy you very much – the average house there is now an eye-watering £481,556. (And everyone seems to agree that the stamp duty changes will hike that up still further, wiping out any saving.)
So to avoid stamp duty, Ms Canning would have had to buy a house costing around 62% of the average price. And in Scotland, 62% of the average price – according to the same UK government statistics – is very considerably less money than that.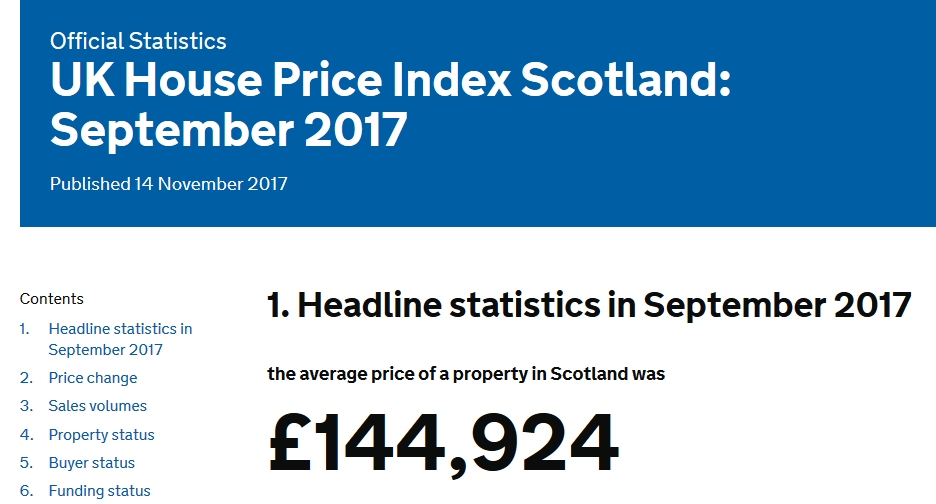 62% of the average Scottish house price is just £90,143. And any house sold at that price in Scotland (or up to £145K) is zero-rated by the Scottish version of stamp duty, the Land and Buildings Transaction Tax (LBTT).
So if she'd bought equivalent homes in London and Scotland, Ms Canning would have paid no stamp duty or LBTT on either one. She's lost absolutely nothing.
Indeed, she probably couldn't have afforded the London house at all – London prices being close to three-and-a-half times that of Scotland – so by coming home she's able to get on the property ladder when she wouldn't have done in London, where she'd have had to pay crippling rents (current average around £1600 a month) for her whole life and have nothing to show for it.
Or put another way, in Scotland she could buy a home for £145,000 which would be a considerably better house than the £300K London one, still be paying no transaction duty, and have £155,000 spare in her pocket for nice curtains and thousands of scatter cushions and stuff.
(And in Scotland, of course, she'll also pay hundreds of pounds less Council Tax in her house, and get free prescriptions, and all the other advantages enjoyed by Scots.)
If that's being a "loser", we suspect a lot of people will want to sign up for defeat.