We've been fobbed off again with another generic response from the Crown Office and Procurator Fiscal Service, which again wholly fails to answer our simple and legitimate journalistic question, and to which nobody has been prepared to sign their name.
(We should also note in passing that not a single Scottish newspaper appears to have followed up on the story in that last link except the Sunday National, btw.)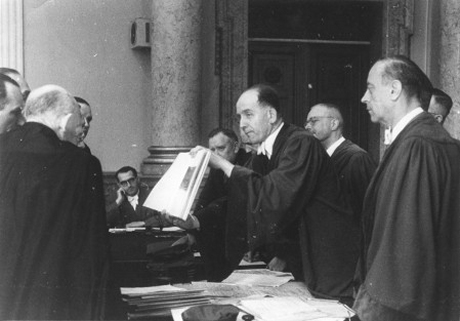 But this one is considerably more disturbing. You can read it below if you want to know what shameless, transparent corruption sounds like.
Dear Rev Campbell

I would refer you to our earlier response to your email to our Response and Information Unit dated 5 April 2020:

The Crown Office and Procurator Fiscal Service (COPFS) takes seriously any potential contraventions of the Contempt of Court Act 1981. I can advise that we continue to closely monitor press coverage and social media and are actively considering if any articles or postings may give rise to a potential contempt. In such circumstances, careful consideration is given to whether any further procedure is required having regard to the nature and detail of the individual publication.

At this time on the basis of the available evidence it is not intended to take any action in relation to the journalists whom you identify in your said email dated 5 April 2020.

In relation to the specific questions posed in your email dated 4 May 2020, it would not be appropriate for COPFS to comment in respect of individual persons or reports in such circumstances, nor can we offer any assurances that no action would be taken against you should you publish something which could lead to the identification of a complainer in the case.

I understand that you have submitted a further email to COPFS yesterday, 28 May 2020. This email will be considered and a response issued in early course.

Yours sincerely

Response and Information Unit
It's an extraordinary missive, in particular the fourth paragraph which we've bolded. On the one hand they say they do not intend to take action against the six newspapers who published the identifying information, but at the same time if I simply QUOTED THAT EXACT SAME PIECE OF INFORMATION USING THE EXACT SAME WORDS AND NOTHING MORE, they explicitly refuse to say that they wouldn't prosecute me.
This, readers, is Schrodinger's Law. The exact same paragraph is, we're told, fine for Dani Garavelli to say in a national newspaper, but if I quote it I might end up in jail for two years. Scotland is openly a banana republic now, where justice depends on who you are and who you know, and the hate-crime bill isn't even law yet. Good luck.