If there's one thing the Scottish Conservatives love to do, it's lecture the SNP about vetting its candidates. Here's Ruth Davidson on Michelle Thomson, for example: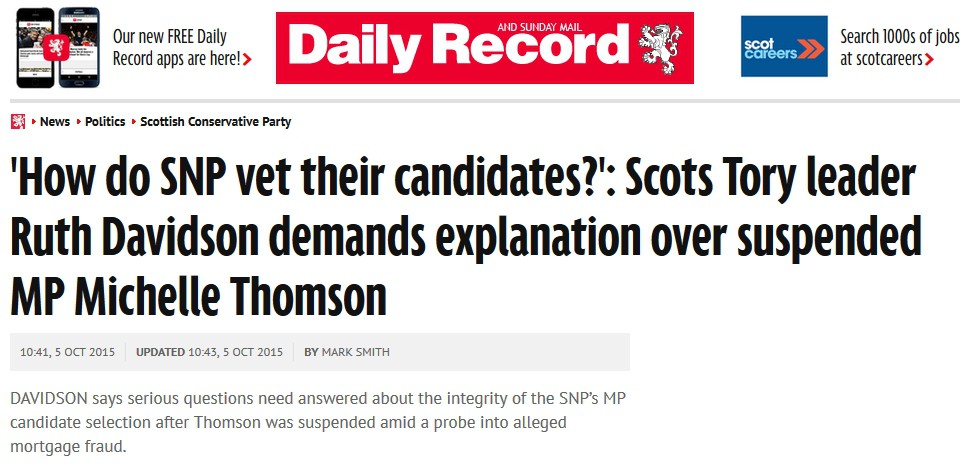 And it's not just her.
Here's transport spokesman Alex Johnstone on Phil Boswell and Lisa Cameron: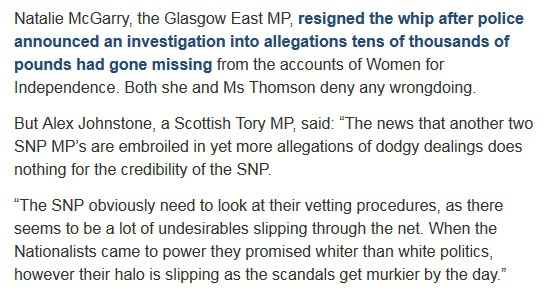 Here's current deputy leader Jackson Carlaw on Natalie McGarry:
And here's former deputy leader Murdo Fraser on Paul Monaghan: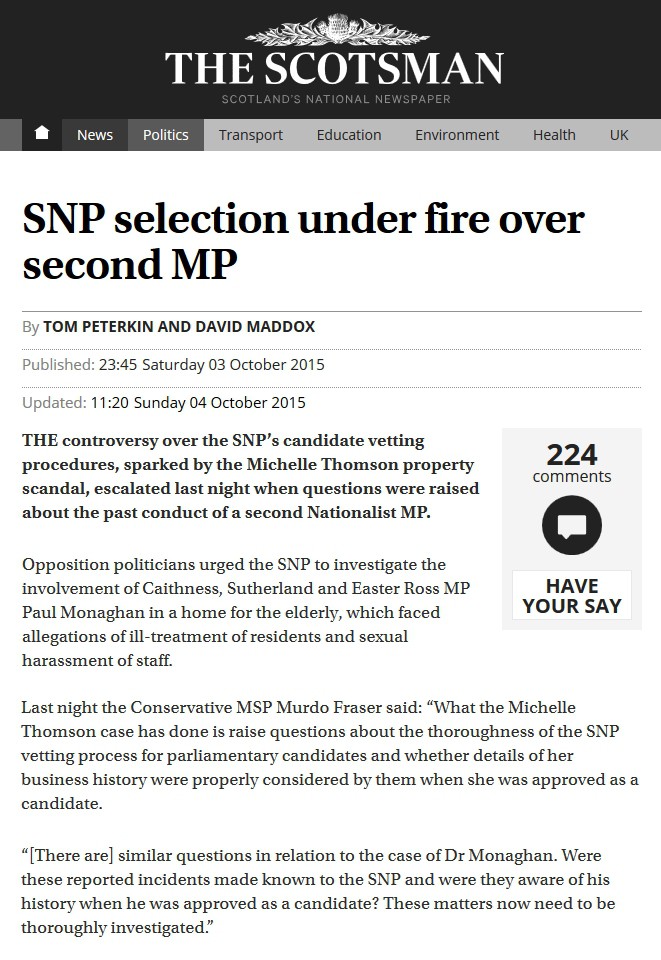 So this is a bit awkward: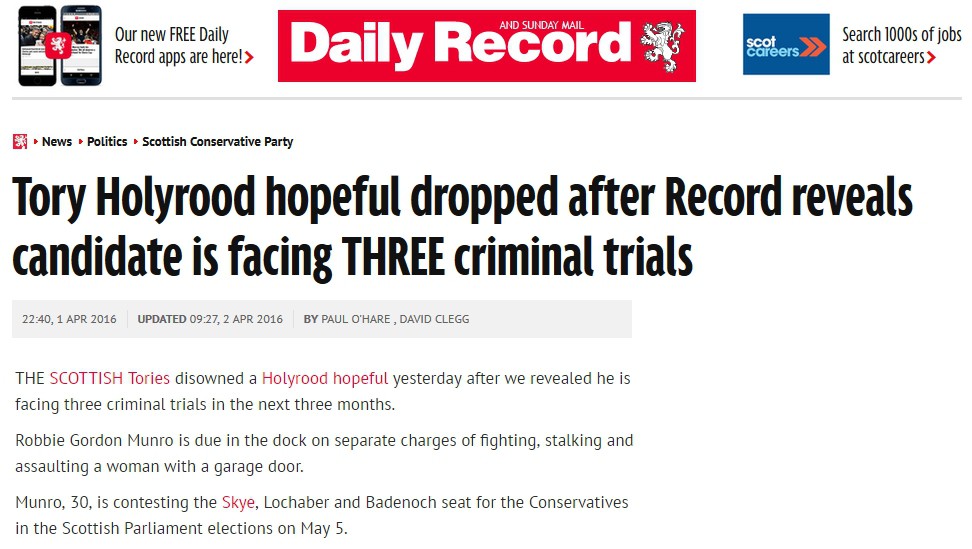 None of Michelle Thomson, Natalie McGarry, Phil Boswell or Paul Monaghan have been arrested (or as far as we know, even questioned) by the police in connection with any crimes. Mr Munro – who may of course be innocent – has been questioned, arrested and charged with no fewer than three separate and quite serious ones.
(And despite the Record's headline, he's still the Tory candidate for the seat.)
The next time the papers concoct a massive smear campaign running for several days over some alleged misdemeanour of an SNP MP or MSP, we'll be interested to see who the Tories trot out for a comment about the Nats' vetting procedures.
We'd tentatively suggest it definitely shouldn't be Alex Johnstone, though.
We wish we could say that whoever makes the comments when the day comes, we honestly thought they would be any more measured or self-aware than the previous ones. But we'll just leave this here for reference anyway.