Three years ago today, Scotland bottled it. Almost uniquely in world history, its people turned down the chance to take control of their own affairs forever without a drop of blood being shed. They did so on the back of a package of vague promises, not least one of "extensive new powers", almost all of which have subsequently been broken.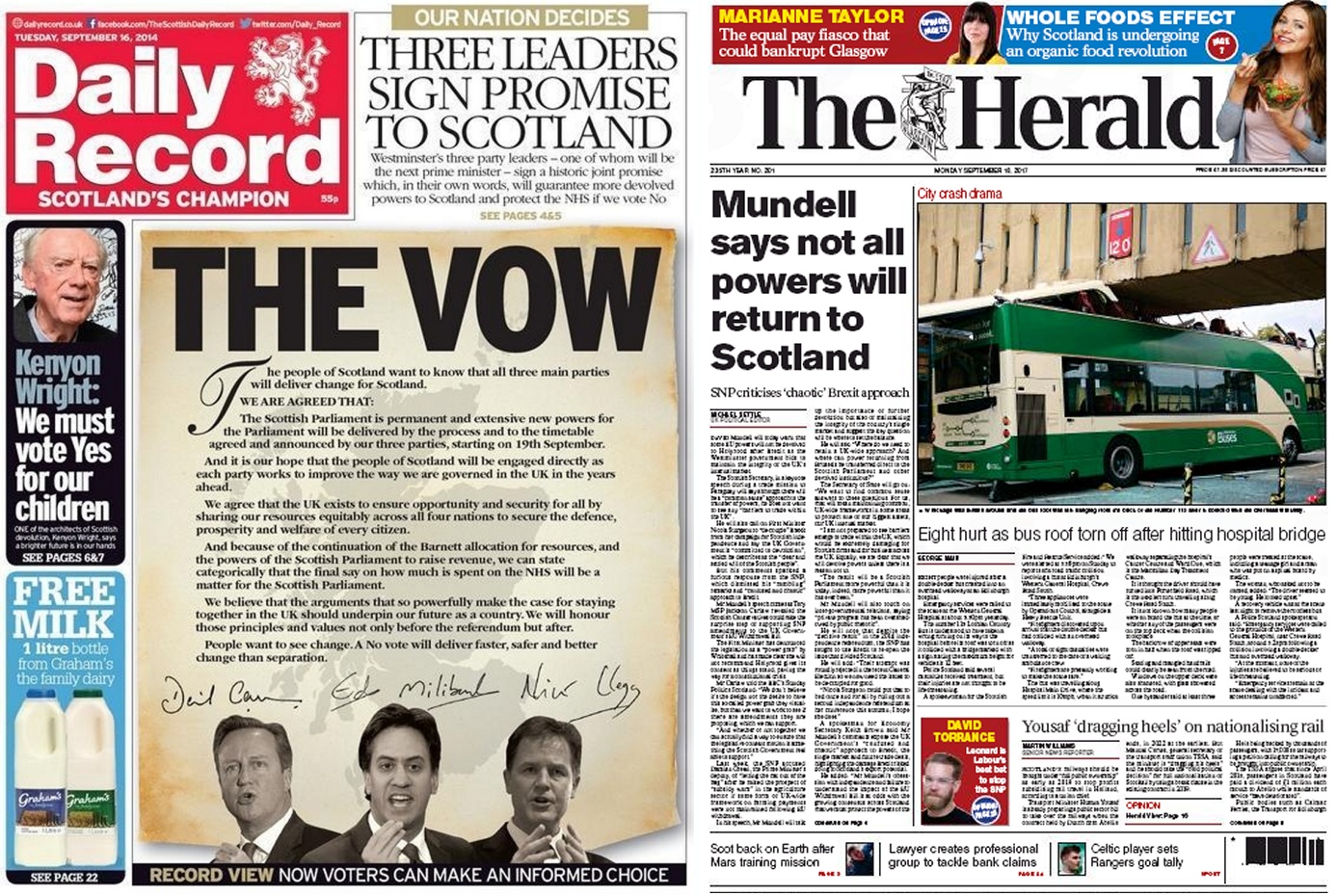 The Secretary of State for Scotland has chosen the anniversary of the referendum to let it be known that on top of that, the most fundamental building block of devolution – the premise that any power not explicitly reserved to Westminster in the Scotland Act 1998 would belong to Holyrood – will now be torn up, in the light of the exit from the EU that Scots were promised a No vote would protect them from.
In poker we call that a rubdown.