With very few exceptions (notably the Guardian), it's almost unheard of for senior media commentators to ever participate in below-the-line (BTL) discussion on their own articles. Less frequent still is for articles to be amended with provocative challenges expressly soliciting abusive comments from readers. ("PS This article has been up for five whole minutes, without me being denounced by Cybernats. Where are you all?")
Yet such was the extraordinary spectacle that was served up to startled readers of the Spectator (annual subscription: £111) back in October of this year.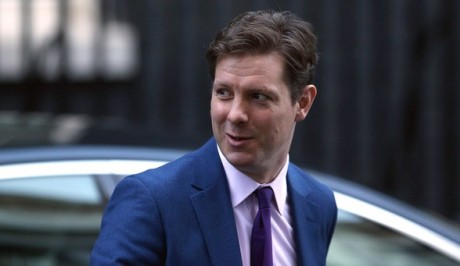 In an outburst so bizarre we genuinely suspect it can only have been motivated by an office bet of some sort, the magazine's editor Fraser Nelson embarked on a critique of the SNP's autumn conference unencumbered by such trivial inconveniences as having attended it. The piece itself was some pretty standard right-wing bombast of the sort more often peddled by Alan Cochrane on sister paper the Telegraph, notable only for a more sneering tone and the mind-boggling assertion that "Iain Duncan Smith's welfare reform agenda could yet make British poverty history", but Nelson's numerous interjections in the comments below took it to a rather less mundane level.
No pleasantries, straight in with the "East Germany" line. Good work.
This one came after our own Scott Minto (aka "Sneekyboy") had challenged the article's blatantly false claim that Scotland's state spending was 53.6% of its GDP, "one or the highest in the planet" [sic]. Scott provided the accurate figures, which showed a reality of 41.9% – in fact far lower than the UK's 47.3%.
Nelson then attempted to justify his figures by suggesting an independent Scotland would be granted just 8.4% of current-UK oil revenues, rather than the approximately 95% due under international law and disputed by absolutely nobody sane. And when everyone laughed at that, he came back with the standard Unionist-troll response:
To be honest, by this point in the discussion we were increasingly sure that Nelson had had an unusually refreshing lunch, and his final considered contribution to the debate before sliding onto the floor and sleeping it off under his desk for the rest of the afternoon added some weight to the theory.
Fraser Nelson was formerly Political Editor of the Scotsman. We'll say no more.