Let's break this down, shall we?
Won't take long.
(1) is actually a big DECREASE in housebuilding. 100,000 new homes in 11 years is 9,000 a year. But wait – there were 21,000 built in 2019, and 18,000 the year before that, and 17,000 the year before that. So you're being offered a 50% cut.
(And of course, since the Parliament elected this coming May will only run until 2026, promising anything for 2032 is purest bullshine. 2032 is three elections away.)
(2) was actually announced last September, so that's guff as well.
(3) is also from last year, and is a woolly piece of guff anyway.
(4) is the first we've heard of this idea, but is a prospect that'll probably chill the blood of anyone who's been following the current Scottish Government's recent attacks on all kinds of basic freedoms, most of which are now hate crimes.
(5) is another ridiculous, meaningless promise about a date 24 years into the future. There's arrogance and hubris and entitlement, then there's the SNP.
(6) is a bit of vague aspirational sloganeering attached to very little in the way of concrete planning or specified funding. The idea of everyone living within a 20-minute cycle of their workplace is a lovely fantasy, but a total pipedream in a reality where few people get paid enough to live that centrally in the cities where most of them work. It would take little short of a complete revolution in society to make such a thing possible.
(7) comes amusingly bottom of the list, like a hastily-tacked-on afterthought, but makes up for it by perhaps being the most intelligence-insulting of the lot. There's a majority for a second indyref at Holyrood right now, and there has been for the last five years. Parliament has even voted for it twice, but the SNP has done nothing to actually make it happen, just endless hollow grandstanding amounting to zip.
Not even the outfit changes.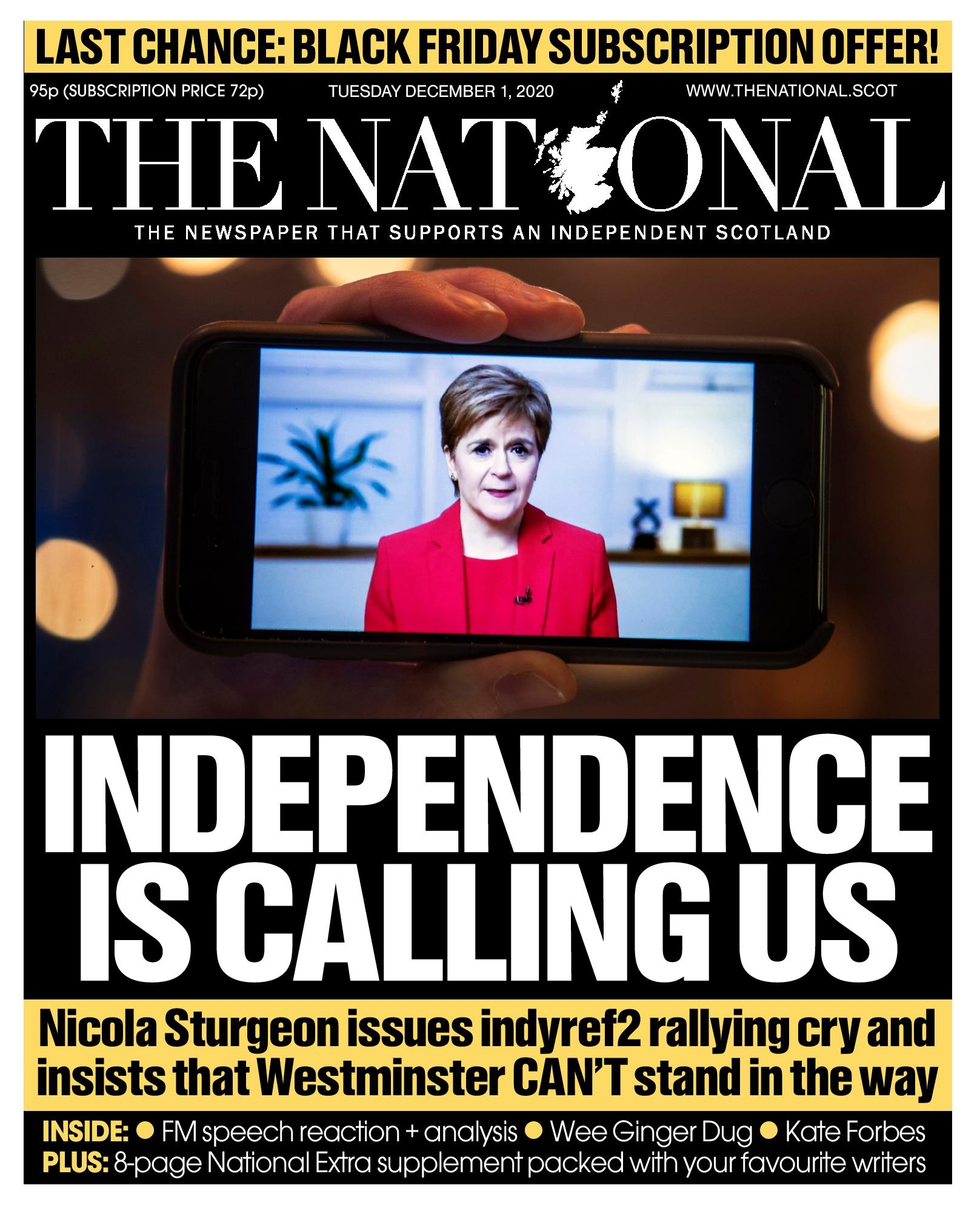 No possible result of the election in May will give them any more power than they have now. Anything they'd be able do after the vote, they could have done last year, or in 2019, or in 2018, or in 2017. But they didn't, so why would we believe them now?
In reality, of course, they'll blame COVID-19 for doing nothing this year, and then the aftermath of COVID-19 for doing nothing next year, all to avoid a confrontation with a UK government which they know will simply say "No" yet again.
The SNP holds its voters in such low esteem that it thinks this half-arsed drivel will do, and it's probably right. If you fall for it, you deserve no better.