Some in the independence movement got quite excited yesterday about a widely-reported poll showing that 63% of Scots want a new indyref in the next five years. It reminded us that we'd had a question on the subject in our own Panelbase poll earlier this month that we hadn't got around to talking about.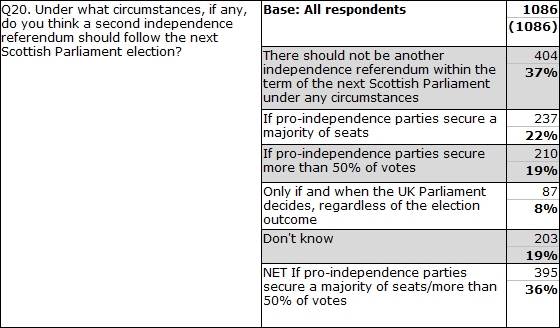 Because of what we wanted to find out, that question was asked in a slightly strange way, so let's quickly explain.
People could tick either or both of the "electoral mandate" options, but those were the only circumstances where they were allowed to choose more than one option. What the responses break down to more simply is this:
There should be a democratic way to secure an indyref at the next Scottish Parliament election: 36%
There should NOT be a democratic way to secure an indyref at the next Scottish Parliament election: 45%
Don't know: 19%
That's a little worrying, particularly as only 67% of SNP supporters thought it should be up to Scottish voters to decide – 17% didn't know, 7% wanted it left up to Westminster and 9% thought there definitely shouldn't be an indyref in the next five years under any circumstances whatsoever.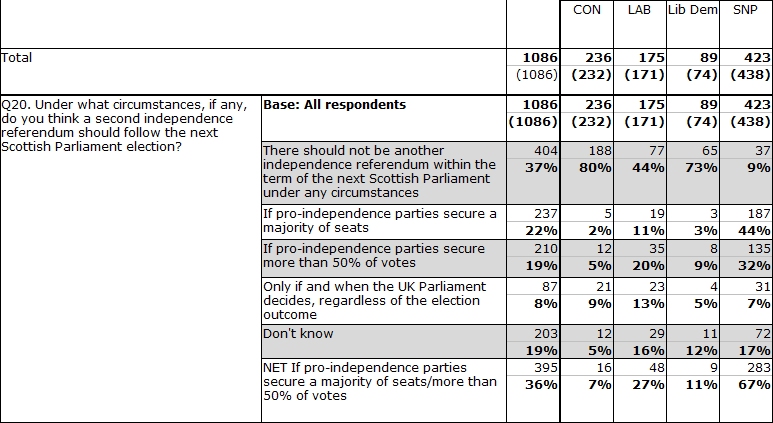 It's also surprising, as poll after poll for years and years has found that a clear and substantial majority thought it should be a decision for the Scottish Parliament, not the Westminster Parliament, to make. We'll be probing a bit more deeply into this apparent contradiction/reversal in our next poll.
But the true reality of the situation was revealed by another poll this week, one which ostensibly had nothing to do with independence.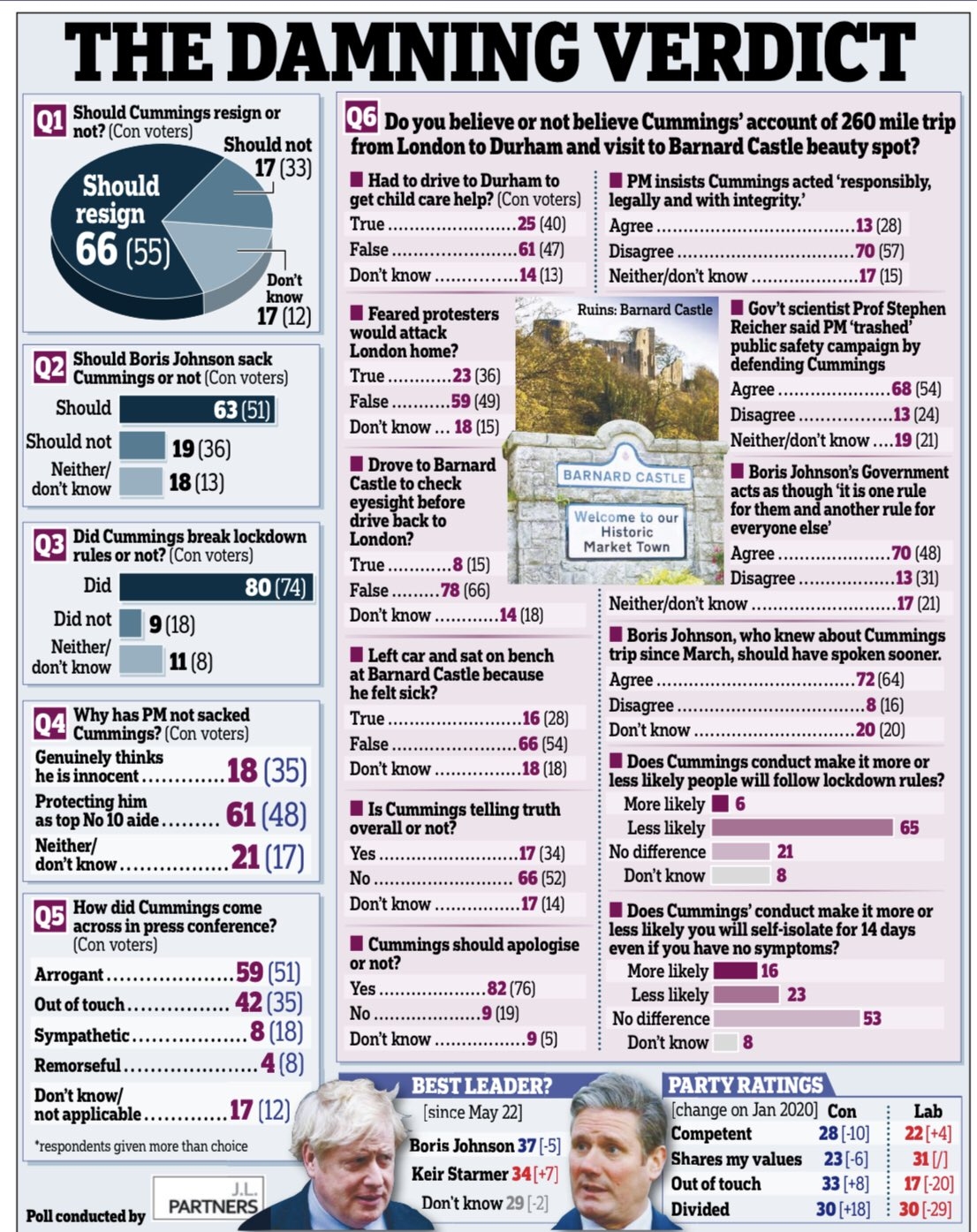 A UK survey commissioned by the Daily Mail found that an absolutely overwhelming majority of Conservative voters (63-37 excluding DKs) thought Dominic Cummings should either resign or be fired. It found that the Cummings affair was significantly damaging voters' opinion of Boris Johnson and his government, something which was emphatically confirmed by other polls.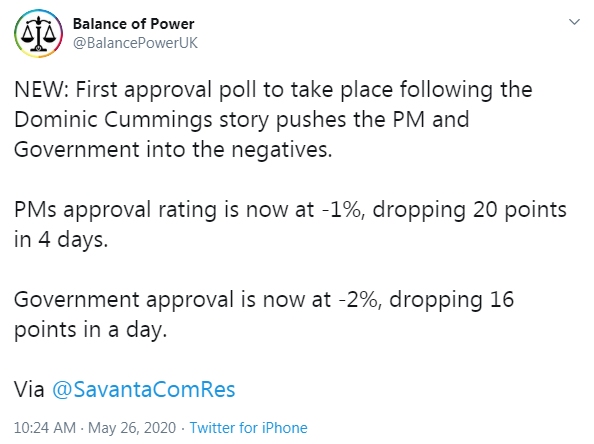 But here's the thing: Dominic Cummings is still in a job.
The SNP's current official strategy is to increase support for independence in the polls – a "magic number" of 60% is often cited – at which point we're told that Westminster will cave in to public opinion and grant us one.
Yet this week we saw that even the fury of almost two thirds OF ITS OWN VOTERS – and dozens of its own MPs and MSPs, who've now called for Cummings to be sacked – hasn't been enough to get Boris Johnson to let go of one man.
Do we truly believe that a smaller majority of Scottish voters – most of whom already don't vote Tory – would force him to let go of five million?