Alert readers of the Scottish Mail On Sunday – if any such people exist, that is – will have noticed that the paper has of late been cutting both costs and the middleman by giving Tory MSPs entire pages to spout party propaganda for free rather than paying a journalist to slightly rewrite it.
First Ruth Davidson, and now the party's finance spokesloyalist Murdo Fraser, have recently had free rein to say whatever they liked to the paper's readership, and today Fraser chose to go with the topic of "waste".
(Following on from a bizarre Scottish Daily Mail piece last month about which we'll have some startling new information for you very soon.)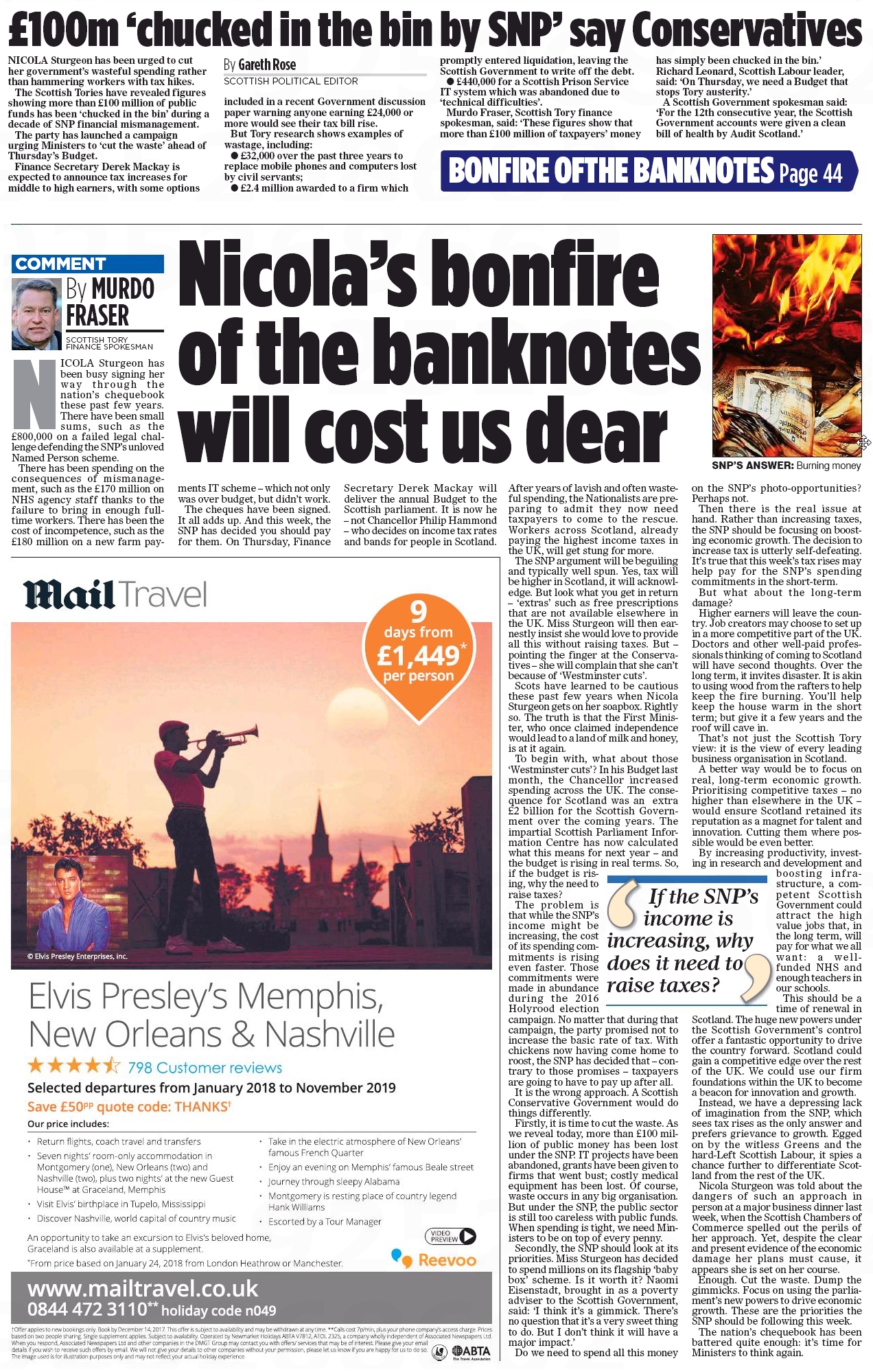 It seemed oddly familiar, with one rather significant alteration.
Fraser raged that "more than £100m of public funds has been chucked in the bin during a decade of SNP financial mismanagement".
Now, at an average of £10m a year, that would represent something like 0.03% of the Scottish Government's budget, which would be a pretty phenomenal 99.97% level of spending efficiency for any government on the planet to achieve, even if one were to agree with every item on Fraser's hit list of "waste".
(Only three examples of which are actually listed, totalling just £2.9m, none of which were actually the Scottish Government's fault. Incidentally, there are 44,000 people employed in the civil service in Scotland, so a "lost phones and computers" bill of £32,000 in three years comes to a "waste" figure of 24p per civil servant per year.)

Thing was, we seemed to remember Murdo Fraser trotting this line out before.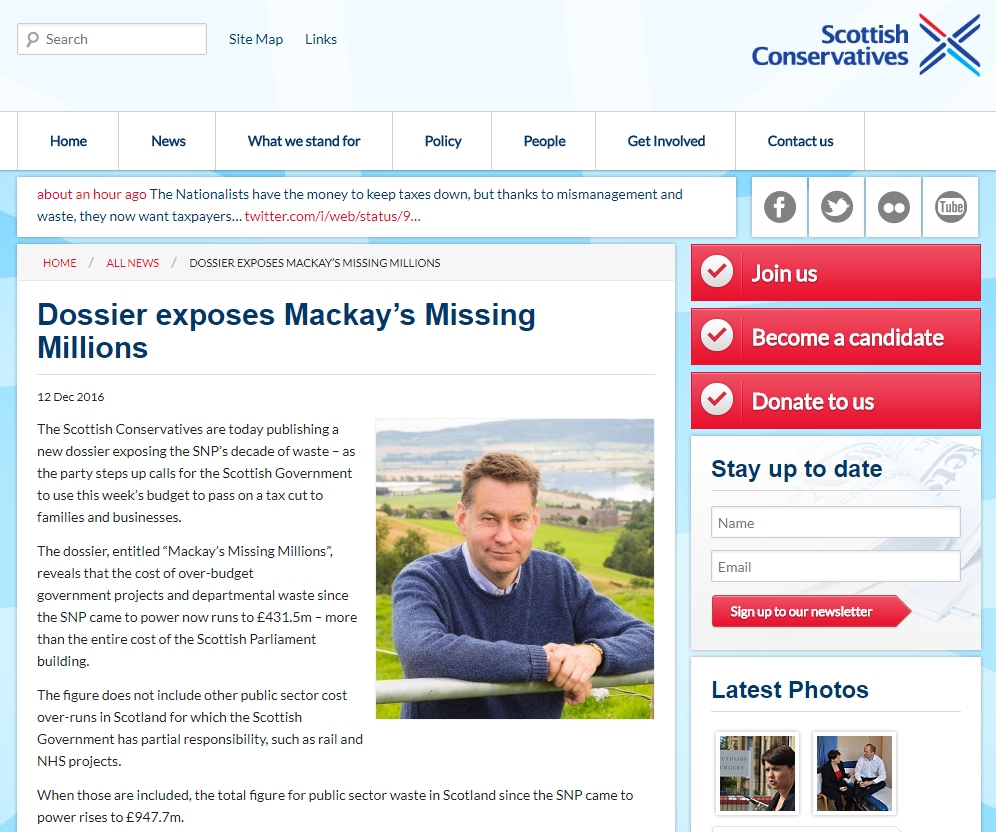 And sure enough, almost a year ago to the very day (12 December 2016) he'd been honking on about alleged "waste" over the same decade-long period of not £100m, but almost TEN TIMES as much – a whopping £947.7m, to be precise.
We can only think of three possible explanations for the enormous reduction:
(1) The story got so little traction in the press last time that Fraser concluded he was over-egging the pudding and decided to have another go with a slightly more believable figure this time;
(2) He decided after a period of sober and thoughtful reflection that £847m of the 2016 money had in fact been well spent after all but was too embarrassed to apologise for his previous mistake; or
(3) He's a brainless clown who can't count any better than he can win elections.
We'll leave you to decide for yourselves which applies.