The Scottish Daily Mail runs this shock-horror outrage piece today: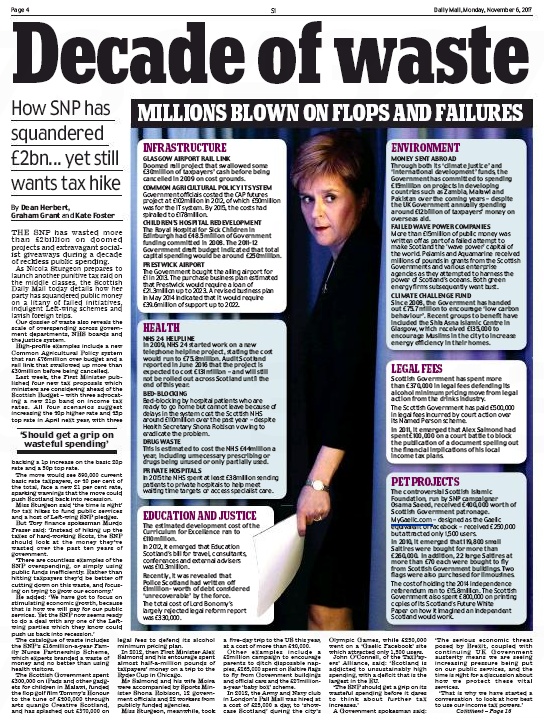 Let's zoom in a little closer on that, shall we?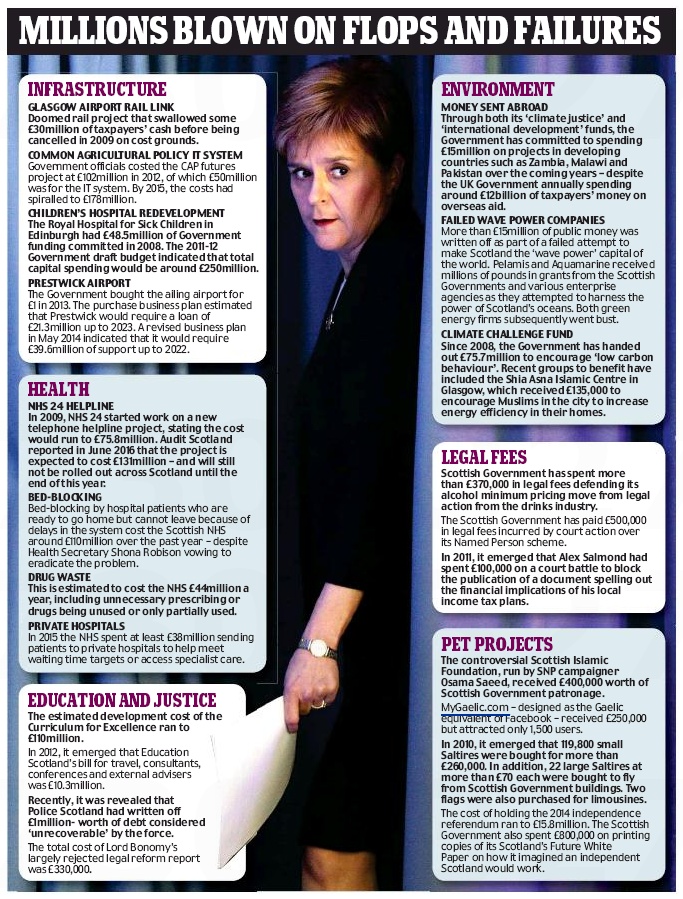 To save you getting your calculators out, we've added up all the alleged "waste" in the boxout. It comes to a total of £823.3m – a long way short of half of the "£2bn" claimed in the strapline, opening paragraph and hysterical editorial leader.
And to get to even that figure you have to contort and torture the word "waste" until it loses all meaning – and indeed the word "spend". The Mail includes £16.6m spent on the 2014 independence referendum, for example – or to put that another way, on a government enacting the policies on which it was overwhelmingly elected.
It includes large sums of money which haven't actually been spent at all yet, like £15m of foreign aid and £40m of support for Prestwick Airport over the next half-decade, regardless of how that investment might pay off.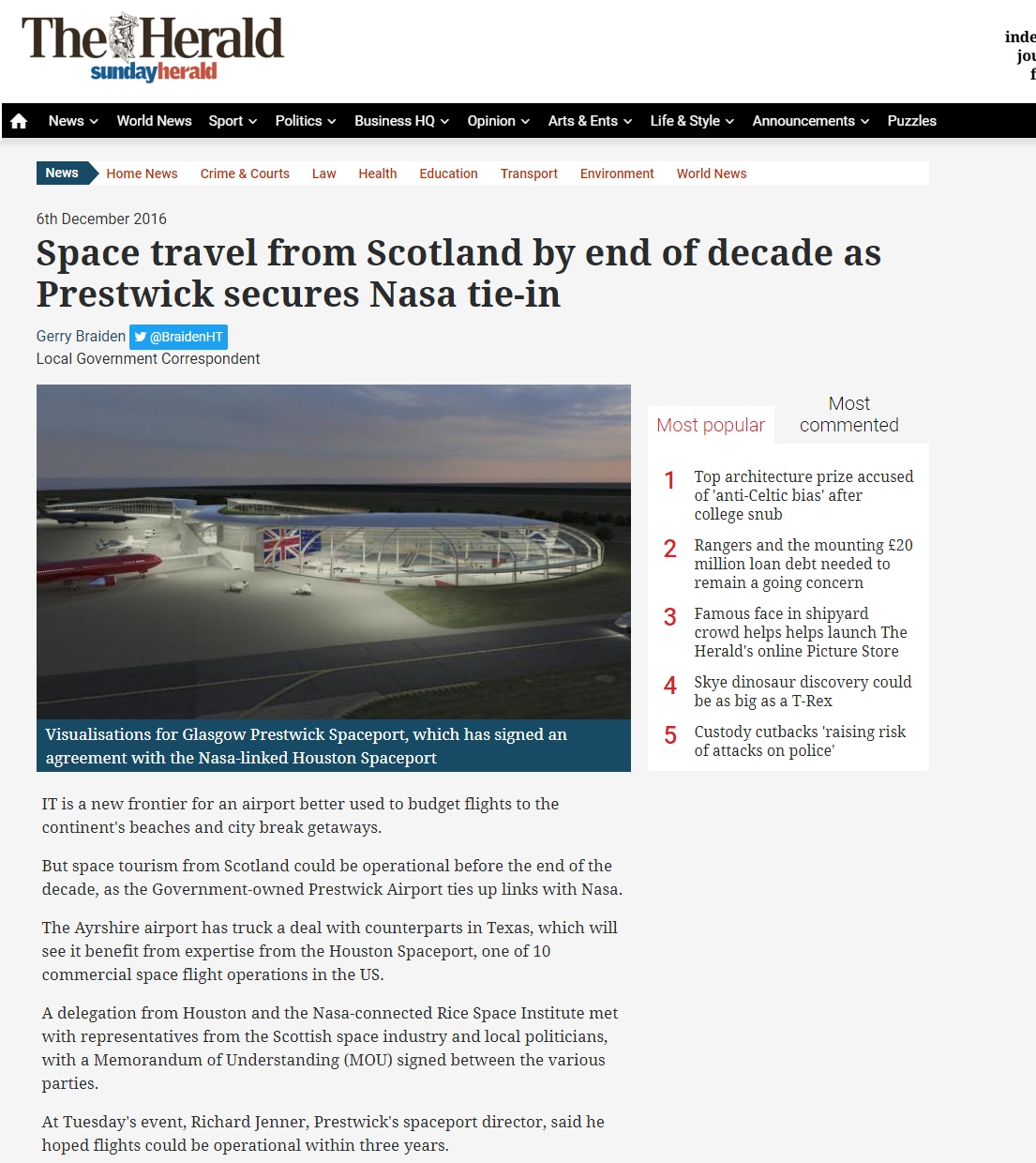 It's padded out with large amounts of "estimates" from unspecified sources, like the £44m supposedly lost on "drug waste", an incredibly nebulous and subjective term. It includes "wasted" money like £38m on, um, sending sick people to hospitals.
It complains about £76m of expenditure aimed at reducing carbon output, but without a single word suggesting why that was a bad use of money or whether it succeeded.
Another "estimate" (we're not told who's estimated it) is the £110m is chalked down to the Curriculum For Excellence, a major educational reform programme whose effects and value will take years to be measurable before anyone can judge it.
£110m is also the figure attributed to "bed blocking", but that's NOT expenditure in any sense, it's the opposite. The Mail is in fact complaining in that instance that money has NOT been spent to end the problem of delayed release, though of course it has no idea how it would be done, what the cost would be or whether the solution would be more "expensive" than the problem.
The biggest single item on the bill is a £200m cost increase on redeveloping the Royal Hospital For Sick Children in Edinburgh, from just under £50m to £250m, but there's no attempt to explain it. Did everything just get 500% more expensive overnight? Have the original plans been extended to something bigger and better? We're not told.
In any event, we'd wager a hefty sum that if you asked voters, building and improving hospitals for sick kids is exactly what they'd say they wanted their governments to be spending money on, so calling it "waste" is a bold move.
The piece blames the SNP for wasting £30m on the Glasgow Airport Rail Link, a project instigated by the previous Labour/Lib Dem executive which the SNP cancelled barely over a year after coming to power, the best part of a decade ago. Cancelling it saved three-quarters of the projected £120m cost, but for some reason the Mail classes it as waste rather than a saving.
And by the end the article has plumbed the desperate depths of moaning about £1,500 spent on Saltires for Scottish Government buildings and "two flags for limousines".
Of course, an average of £200m a year over the course of a decade would be piddling loose change in terms of government expenditure anyway. Over that ten-year period the Scottish Government will have disposed of somewhere in the region of £300bn, of which £2bn would be under 0.7%. Most of us would be pretty chuffed to achieve 99.3% efficiency in our spending.
But even that figure appears to be absolute cobblers. Nowhere in the article is there the slightest explanation for where the other £1.2bn in "waste" has come from, or any suggestion as to where a full breakdown could be found. The Mail has seemingly just pulled the figures out of its backside. The term "fake news" barely begins to cover it.