One of the great battle cries of the No campaign is the insistence that an independent Scotland couldn't possibly be a "land of milk and honey" (even though nobody has ever actually said that it would). You simply can't, we're constantly told, run a country with Scandinavian levels of public services on US levels of taxation.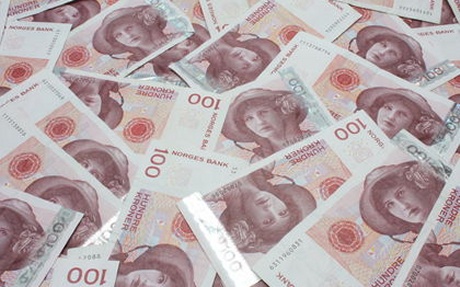 That, of course, is a matter of opinion, rather dependent on what you want that country to spend its money on – it's a lot easier to afford pensions if you haven't spunked all your cash on a load of nuclear submarines and aircraft carriers.
But that's by the by. To make a better, Nordic-style Scotland, we're warned, we'd all have to pay much more tax, and if there's one thing that terrifies British people beyond sanity it's the threat of higher tax. But just for a moment, let's assume that's really the choice, and have a quick quiz.
Which of these scenarios would you prefer?
(a) A salary of £23,063 taxed at 21%?
(b) A salary of £41,025 taxed at 27%?
Take your time. Use a calculator if you like. There's no rush.
We didn't just pluck those numbers out of the air. They're the World Bank's current calculations of international GDP per capita for the UK and Norway respectively, adjusted for what's called "Purchasing Power Parity", or PPP. (We've also converted them from dollars to Sterling.)
What PPP means is that the figures already take account of the cost of living, so they're genuinely comparable – it doesn't matter that beer costs £10 a pint in Norway or whatever, because that's been factored into the figures, which means you know you can still afford to buy 1.78 pints (41 divided by 23) in Oslo for every one pint you can get in Auchtermuchty before your wages run out.
The gap's getting bigger, too. Those are 2012 figures – in 2009 Norwegians were only 1.59 times as well off than their British counterparts. And it's actually worse still, because those are national averages but Norway is a much more equal country than the UK, so the average Brit doesn't get as much of their fair share of national GDP wealth as the average Norwegian does. But let's not complicate things.
The graph above is Norwegian taxation. Conveniently, the exchange rate between the Norwegian krone and the pound is almost exactly 10:1, so it's easy to compare to UK wages. At an income of 410,000 krone a year (£41,000), a Norwegian worker is still paying only around 27% in income tax and the equivalent of National Insurance.
(In the UK that same income would put you just inside the 40% bracket, which currently starts at £41,000. Factoring in current personal allowances, your tax and NI would take roughly £11,200 out of that – an effective combined tax/NI rate of, er, 27.3%. So what we've learned is this: on a very healthy salary of £41,000 a Norwegian would actually still be paying slightly LESS tax than a UK worker on the same wages.)
But the average UK worker would actually be taking home roughly £18,000 a year less than that, and paying a lower total of around 21.4% in tax and NI after single-person's allowance. So let's finish the calculation:
Worker with average national purchasing power
UK: £23,000 minus tax/NI of £4935 = £18,065 disposable income
Norway: £41,000 minus tax/NI of £11,070 = £29,930 disposable income
That, readers, is the reality of the "Scandinavian tax levels" with which the No camp seeks to terrify Scottish voters. A country the same size as Scotland with similar levels of natural resources, but which chooses different spending priorities, is almost £12,000 better off per head per year DESPITE higher tax rates.
This is the great lie of neoliberalism, the political creed which now unites all three UK parties – that we need austerity because there just isn't enough money to go round, but we have to cut taxes for "wealth creators" so that some of it will trickle down to the rest of us. But Norway shows that it's simply a matter of which choices you make.
So that's the reality. Vote Yes next year and you could find yourself paying 6% more tax, but in return for a 65% pay increase. Sound like a fair trade?