Louise Morton is the Vice Chair of Moray Labour Party. She's already familiar to some of our more veteran and alert readers for laughing when Yes activists were intimidated out of campaigning at a local fair with threats of violence.
Less than two days after Labour's hapless candidate for the Westminster seat of Angus resigned for likening some children at a peaceful protest to the Hitler Youth, Ms Morton – whose son Sean is the party's 2015 candidate for the Moray seat – thought it'd be a wizard jape to tweet this: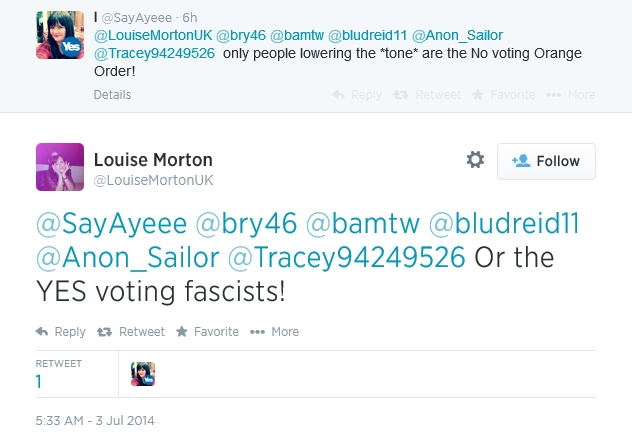 It's like a disease, readers. They can't keep a lid on their hatred to save their lives.