Most newspapers have a story today about the resignation of Labour parliamentary candidate Kathy Wiles after her long history of abusive and offensive comments on social media was exposed on this site on Monday and Tuesday.
The BBC, STV, Scotsman, Herald, Daily Record, Express, Times, Courier and most others all report the story to varying degrees of accuracy, and most of the pieces are all but identical, featuring the same quotes. (Only the Telegraph declines to mention it, perhaps out of embarrassment over this unfortunately-timed, one-sided Alan Cochrane rant about "cybernats" on the same day Ms Wiles caught everyone's attention.)
As the local paper of the would-be MP for Angus the Courier's coverage is the best, with not only the standard resignation story but also a slightly deeper delve into her lengthy record of nasty postings and an editorial leader column, which is the only place we've seen raise the more important question arising from the incident.
Because as we noted ourselves yesterday and as the Courier points out, it wasn't the least bit difficult to find out what sort of a person Kathy Wiles was. Five minutes looking at her Twitter and Facebook accounts, now deleted, threw up dozens of glaring examples of abusive conduct, aimed largely at the SNP and its voters but also more widely, such as the page (now private) she created calling for Top Gear presenter Jeremy Clarkson to be shot, and left to fester in his own excrement in old age.
And it's not as if the Angus Constituency Labour Party which selected Ms Wiles as its candidate isn't online-savvy. Its chair, John Ruddy, is a man whose name will be very familiar to anyone following the independence debate online, being a regular feature of most newspaper politics sections with pro-Labour, anti-SNP comments (of which he's posted almost 3000 on the Guardian alone) and as one of the most prolific contributors to the late and little-lamented "LabourHame".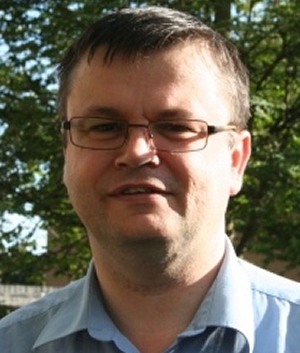 Mr Ruddy has gone to ground since the story broke. His Twitter account has also been made private and he appears to have taken a vow of silence in the newspaper comment sections. But as far as we know he remains chair of Angus CLP, and he, more than Kathy Wiles, is the person with serious questions to answer.
Ms Wiles is an imbecile, but there's no law against that. Her views were only of any consequence and newsworthiness because Labour selected her to be a prospective Member of Parliament, and the responsibility for that rests on John Ruddy's shoulders.
As we and the Courier both observe, it can't possibly be that Angus CLP was unaware of her character. Even the most superficial and cursory vetting would have revealed it in all its gory detail. So we can only assume that the party simply didn't care. All that appears to have mattered is that Ms Wiles really, really hated the SNP and anyone who voted for it, or might have voted for it, or for independence, or was foreign.
(We are, of course, absolutely NOT suggesting that there's any connection between the Nazi graffiti painted on the Angus South SNP MSP's office and the fact that Kathy Wiles was canvassing in Arbroath last weekend. We link the story merely to highlight the depth of hatred that exists among some No campaigners for the Yes movement, and which Ms Wiles – who suggested among other things that SNP supporters were "racist" and "anti-democratic" – appears to have shared to some degree.)
Readers would be forgiven for wondering how many other such candidates lurk in the Labour lists, waiting to be cast into the spotlight by a single witless tweet that invites scrutiny onto their murky histories. Indeed, it might be reasonable to wonder if Labour itself knows, or ever tried to find out.
Because at the moment, its entire selection process seems to consist of "Loathe the Nats blindly and with every fibre of your being? You're in!" And that has implications which risk disfiguring the entire future of Scottish politics.