Jim Murphy didn't turn up at Westminster today to vote with the Tories for £30bn of austerity cuts, like 28 of his Scottish Labour colleagues did. That's because he was taking some Scottish journalists to lunch to explain an important thing to them.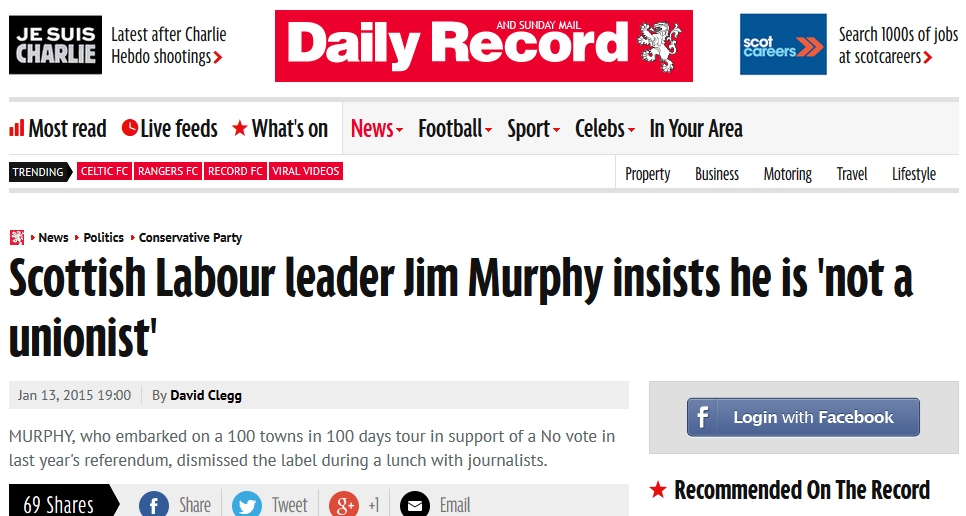 We've been sat staring at a blank paragraph for the last 10 minutes trying to think of something satirical to say. We've got nothing, readers.
Luckily, a subversive Daily Record employee was on the case for us.

[EDIT 8.39pm: The story has already vanished from the Record website, having been online for less than an hour.]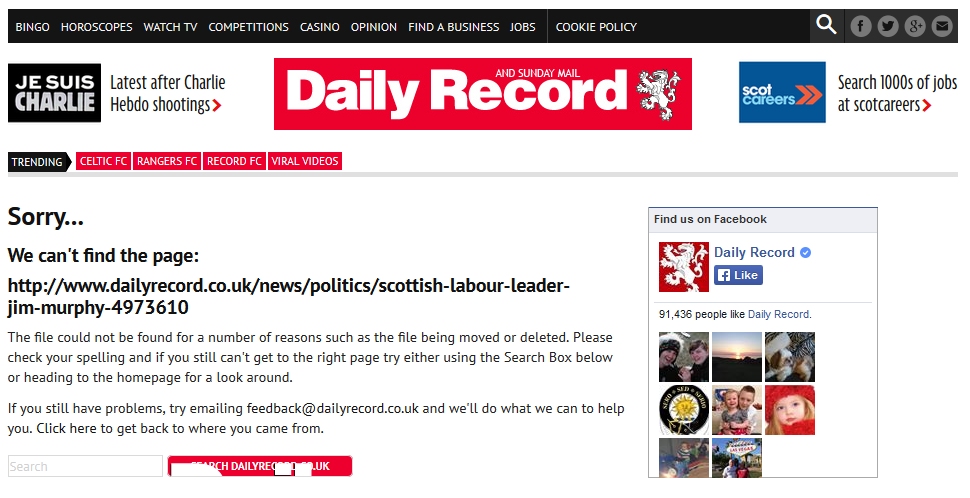 "Part of my argument is that we are stronger in a union. I've always thought that workers are better off in a union at work and Scotland is better off in a union of the UK. I know it's an old fashioned idea for some but this sense of unity being strength is as true today as it's ever been."
– Jim Murphy, 10 June 2014