With the greatest of reluctance, and only in the absence of anything even remotely more interesting, then, let's have a few words on Scottish Labour's latest solemn and sincere declaration of its full, total, complete and utter autonomy.
Because while the media is reporting the development that UK Labour has decided to extend a few extra inches of lead to Kezia Dugdale's branch office as if it had the slightest importance to anything, it seems oddly reluctant to ask the obvious question.
The situation as it stands – assuming the decision is rubber-stamped by conference this coming weekend – is this:
– Scottish Labour will now be allowed to decide on all devolved policy (something they've been telling us was already the case for years)
– It'll also be allowed to form policies on matters reserved to Westminster
– And some boring internal party stuff (but NOT including, for example, the purging of Scottish Labour members by the UK party, as in this year's leadership election. That'll still be a matter for the London head office, although the Scottish branch will be allowed to express an opinion).
And that creates a really, really obvious problem. Let's take the easy example.
Currently Scottish Labour is opposed to the renewal of Trident. (Yes, yes, we know – that's a policy on a reserved issue, which they declared almost a year before what we're being told is a dramatic new change allowing them to do exactly that, so readers may find themselves reasonably wondering in what sense anything has changed.)
UK Labour, however, is still fully committed to renewing the weapons system.
So should there be an election – whether a Westminster or Holyrood one – people thinking of voting Labour in Scotland will have to vote for a single party holding two directly contradictory, totally irreconcilable policies at the same time.
(We've already noted that it shouldn't even be possible to do that under UK electoral law, but we can't see the Electoral Commission getting involved.)
Which of the two wins in that contest? That's an easy answer – the UK Labour policy trumps the Scottish Labour one. You can vote for a Trident-opposing Scottish Labour all you want, but if Labour are in charge of the decision you'll be getting a new Trident and that's that.
The same goes for any other policy on which Scottish Labour might take a position at odds with that of the UK party – the UK party policy is the one that happens. So, and forgive us if this is another shot at the bleeding obvious, what's the point?
It's a bit like us disagreeing with Gordon Strachan over who plays in Scotland's next World Cup qualifier. Now, he could suddenly announce that he was giving us official permission to disagree with him, but the reality is that we've been perfectly free to do that forever and we've expressed our opinions with regard to selection many times.
It's just that our opinion didn't, and doesn't, matter in even the most microscopically tiny way. Gordon picks the team and that's that.
Kezia Dugdale can rearrange the furniture on the Scottish deck of the Good Ship Labour all she likes. But her steering wheel is a plastic toy one that isn't connected to anything and her captain's hat came out of the gift shop.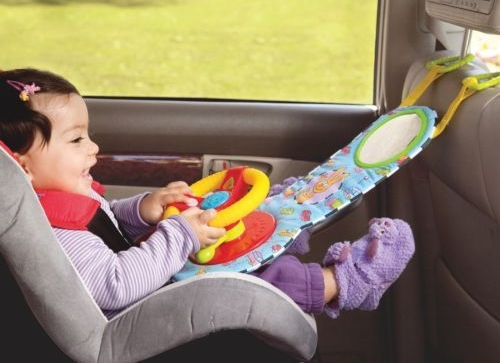 That was the situation five years ago, it was the situation one year ago, it was the situation yesterday and it'll be the situation this time next year. Every newspaper that's reporting this brimming bucket of horseplop as a "news" story is treating you like a slack-jawed Neanderthal. You shouldn't have to put up with it.