Alert readers will doubtless have spotted the news that the UK government is to press ahead with the sell-off of the Royal Mail. After all, with brutal job cuts under both Labour and Tory/Lib Dem governments having put over 50,000 people out of work in recent years the post is now not just viable but profitable, and we couldn't possibly have hundreds of millions of pounds in annual profits flowing back into the Treasury's hands to provide public services for taxpayers when they could be flogged to private companies to enrich the wealthy.
The sale is overwhelmingly opposed by Royal Mail employees, and by the public at large, across party boundaries. But it's far from unique in that regard. It's just hard to see how anything can be done about it.
Because, as we've highlighted at some length on this site for a number of years, the UK's catastrophically broken "democracy" offers no way for the electorate to actually vote for policies that majorities of them consistently favour. The Royal Mail, which voters clearly want kept in public hands, is just one case.
The sell-off of post delivery will almost inevitably lead to increased prices, and we're being needlessly optimistic with the "almost". Private-sector businesses don't just need to extract profits – to keep shareholders happy they need to make MORE profits each year than the last, and that money can only come from one place: customers.
One needs only look at the deregulation of directory enquiries for a simple example in the field of communications. Everyone used to know the number for directory enquiries – 192. It cost a flat-rate 40p, and was highly reliable because the numbers came from a single unified and constantly-updated central database.
Modern directory enquiries are a bewildering mess of different numbers (can you name any other than 118 118?) which typically charge FIVE TIMES as much as the old fee, for qualitatively-inferior results which providers have a vested interest in delivering more slowly, and which are often laced with traps like the offer to "connect" you directly to your found number, which will result in you being charged at almost £2 a minute for your entire call, even if it's to a business 500 yards away.
We've been having a little dig through some opinion polls for more examples.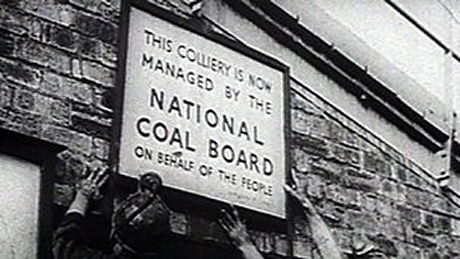 NATIONALISE ENERGY COMPANIES
Yes 69%
No 25%
Don't know 6%
Customer experience of privatised energy companies has been similar to that of directory enquiries – rocketing prices and poor services, often supplied by outsourced call centres which have the further effect of causing hundreds of thousands of job losses in the UK. The public, understandably, strongly wants to see utility firms returned to public ownership as rates of fuel poverty soar. There are alternatives to directory enquiries, but none to heating your home.
No electable UK party stands on a policy of renationalising energy companies.
NATIONALISE RAILWAYS
Yes 70%
No 28%
Don't know 2%
The public feels almost exactly the same way about Britain's railways, once the pride of the nation and now the least efficient and most expensive in Europe. Only one UK rail franchise is currently in public hands – the East Coast Line, which is the most lucrative in the country, having doubled its profits since being renationalised.
Yet once again, the government is frantically trying to offload the company into the private sector, where it can suck hundreds of millions of pounds OUT of the national coffers. The electorate not only wants that plan stopped, it wants all the other rail franchises returned to taxpayer ownership too.
No electable UK party stands on a policy of renationalising railways.
RETAIN NUCLEAR WEAPONS
Yes 42%
No 54%
Don't know 4%
The poll we've used here dates back to 2009 because there are surprisingly few polls directly regarding Britain's nuclear deterrent.
Questions are sometimes asked in other contexts – for example, a BPIX poll for the Mail On Sunday in 2010 said 63% of UK voters backed scrapping Trident specifically in the context of saving money to reduce the deficit, and a YouGov poll in 2009 found that only 30% of respondents prioritised spending £20bn on a Trident replacement over building affordable housing or paying nurses' salaries.
(With the actual cost of Trident replacement being five times that sum, we would expect the figure to be far lower if the poll was conducted now with the real cost.)
A much-cited Lord Ashcroft poll of Scottish voters in 2013 presented its findings as public backing for nuclear weapons, but only 20% of respondents actually supported the government's plan to replace Trident with an equally powerful system, against 34% who wanted the UK deterrent abolished entirely.
(A further 31% backed a purely theoretical cheaper nuclear weapons system, which has since been ruled out as a possibility by both the Conservatives and Labour.)
No electable UK party stands on a policy of nuclear disarmament.
BUILD NEW NUCLEAR POWER STATIONS
Yes 47% ("In the area where I live": 31%)
No 50% ("In the area where I live": 68%)
Don't know: 3% (2%)
We suppose we should applaud the honesty of people who said they were in favour of new nuclear stations, then immediately changed their minds when it was proposed that they be built where THEY lived. There's a narrow majority against commissioning new nuclear power stations anywhere in the country, but when you suggest to people that one might be built near them personally it turns into a crushing margin of comfortably over two-to-one.
As the Fukushima disaster in Japan continues to unfold horrifically in all sorts of unforeseen ways, it's hard to see that view shifting in favour of nuclear. Yet no electable UK party stands on a policy of stopping new-build nuclear power.
We could go on. But we've chosen a quick cross-section of policies which are commonly regarded as the preserve of tree-hugging 1970s eco-lefties, completely discredited and mocked as relics of a bygone age of socialism.
Yet even after 34 years of neoliberal Thatcherism, of an overwhelmingly right-wing media shaping people's consciousness and of Labour triangulating in desperate search of votes to the point where it can barely be distinguished from the Tories, the British public still appears to be doggedly socialist.
It doesn't reflect that outlook at elections because it can't – it has nobody to vote for who offers the policies the people consistently, across all parties, say they want. Labour was so traumatised by the surprise narrow defeat of Neil Kinnock in the 1992 general election that it panicked and abandoned everything it stood for, hurling not just the baby but most of its house contents out with the bathwater.
The loss of that counterbalance fatally destroyed British politics. The left-right tug-of-war which kept the UK fairly centred was disastrously skewed as most of Labour moved to join the ideologically Tory side, leaving only a few hardcore diehards hopelessly digging in their heels as they were hauled irresistibly rightwards and spectators watched on in bewildered dismay, left with no side on the field to cheer for.
A few even tried to fill the gaps themselves, but splintered, underfunded groups, isolated and hampered by ever more draconian restrictions on protest, could do little against dedicated political heavyweights working together against them. British politics appears beyond salvation. Only Scotland has an alternative.