And we do mean rank. It's been quite a week already for super-hapless Labour MP Hugh Gaffney, but he excelled himself today when joining in with Scottish Labour's campaign to resist building a new hospital in Gartcosh (which is the recommendation of an independent NHS panel), rather than on the site of the current one in Monklands.
(And yes, that is the same one Labour wanted to shut down in 2007.)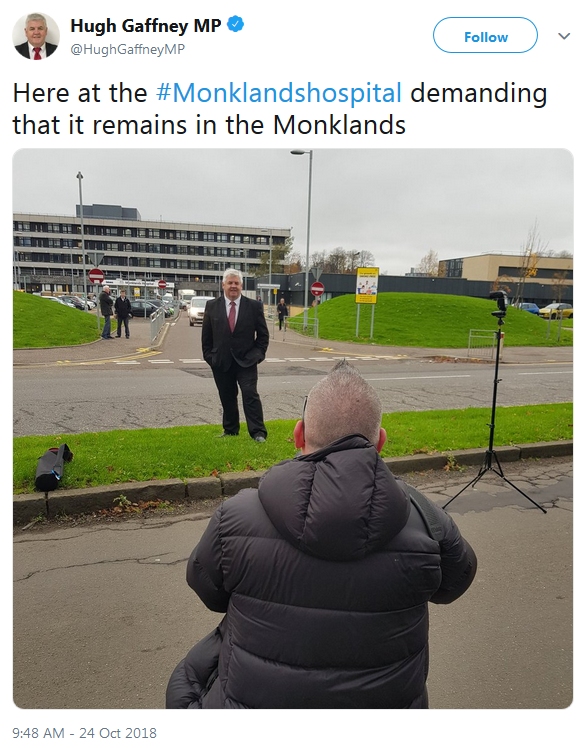 Because it wasn't terribly long ago that he took a rather different view.
He didn't even think to delete the previous tweet, let alone actually give any reasons for the sudden change of heart. And here at Wings, we believe that standout political talent like that deserves recognition.