Hoo boy. Here we go again.

So, for the historical record: I have no belief whatsoever, earnest or otherwise, that I can get rid of Nicola Sturgeon in the next four months.
I'm an idiot with a website. I have no power. I haven't been elected to anything and I'm not the commander of an army. Information to which I'm privy would get me put in jail if I published it, and would in itself have no power to remove Nicola Sturgeon anyway. The only people who can bring that about between now and May are Sturgeon herself or, collectively, the Scottish Parliament.
This site has for some time called for Sturgeon to resign because it is our belief that she's going to have to anyway, on account of events over which we have no control or influence. Because of that it would be the responsible and conscientious thing for her to quit early enough that the SNP/independence movement had a chance to deal with the issue of her succession and regroup in plenty of time for this May's election.
The remaining window of opportunity for that to happen is now getting very narrow. And the enemies of independence will be beside themselves with delight about it.
Because, readers, you should really ask yourself what Unionists' dream outcome from current events would be. Try to put yourself in their shoes for just a moment. Right now they're heading for a crushing defeat at the election, and their only hope of avoiding the SNP getting a majority (they all know that none of them have even the tiniest chance of winning) is for the SNP to be fighting that election in chaos.
If the party had a new leader in place by February or March (last autumn would have been better), that chaos would be avoided. The election of a new leader would in all likelihood be bitterly fought between the SNP's two factions, and tensions would still simmer, but there would have been a clear victor and a pressing unity of purpose.
(This wasn't the case with the Labour party in 2019, but Labour didn't have any kind of clear and urgent collective goal in immediate sight at that point to unify around, whereas the SNP would have. Also, an interesting aspect would be that as far as we can tell, the Sturgeon camp's chosen successor, Angus Robertson, would be unable to stand because he isn't currently a member of any parliament.)
But what if Sturgeon clung on by her fingertips until late March or even April, and was obliged by the findings of one or both of the current inquiries into her conduct to either resign, or be forced out by a vote of no confidence?
There would be no time for an orderly replacement. The SNP would have to fight the election with either a catastrophically tainted leader (if she absurdly tried to hang onto the role despite being ousted as FM and replaced by her equally-tainted deputy), or no leader at all.
The chances of a pro-indy majority, let alone an SNP one, would surely shrink to zero, and even the most microscopic chance (in reality no chance at all) of forcing a Section 30 from the UK government would be gone for half a decade.
The only thing that could save Sturgeon from those inquiries would be crookedness on a scale only previously hinted at. It's an ALREADY-ESTABLISHED AND UNDISPUTED FACT that Sturgeon lied to Parliament with regard to the Salmond affair. The Scottish Government has admitted, publicly and in writing, that her repeated claims to have known nothing about it until April 2018 were false. That lie alone requires her to resign under the Ministerial Code.

She could of course refuse to do so, taking on the mantle of a tartan Priti Patel, but as leader of a minority government Parliament would be obliged to subject her to a vote of no confidence and all the opposition parties would be duty-bound to vote against her. If any opposition MSPs failed to do so, whether via chicanery, cowardice or bribery, the stink and taint of the whole affair would only increase.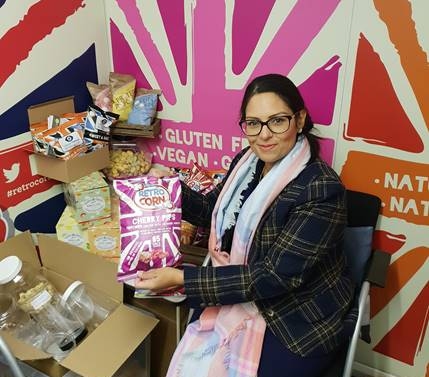 For the nth time, then – this site is not trying to remove Nicola Sturgeon from office. If we had that power we would have done so without hesitation many months ago, but we do not. This site is trying – and has been trying for about 18 months but in particular since last March – to warn the Yes movement that she IS going to have to resign, barring some truly scandalous level of corruption, and that it should be preparing itself to deal with that eventuality.
(We cannot, unfortunately, definitively rule out that level of corruption. Everything we've learned in the last 12 months of investigation points towards a conspiracy of corruption in Scottish public life on a truly grotesque and terrifying scale.)
And of course – albeit without any hope of success – we're also appealing to Nicola Sturgeon's sense of decency, integrity, and responsibility to the cause, for the reasons outlined above. But really that's just a formality, because we know from her actions that she has none of those things, only a lust for personal power.
Opinion polls and personal ratings count for nothing in the context of the Ministerial Code, in the same way they'd count for nothing if she'd murdered someone. You've either broken the laws or you haven't, and there is no doubt whatsoever that Sturgeon has. We await only the formal finding of facts that are already public knowledge.
And let's be clear: the only thing the Unionists fear is Sturgeon going in the next few weeks. If she clings on until the eve of the election and is then brought down, they'll celebrate the near-certain avoidance of an SNP/indy majority, aided by the idiotic "both votes SNP" argument (ironically promoted by James Kelly) that ensures hundreds of thousands of pro-indy votes are wasted.
And if somehow corruption does keep her in power and even deliver a majority SNP government with her as FM, they'll regret that majority in a smaller political sense but they'll rejoice that at least there's no fear of another referendum, because they know she's absolutely set on giving Boris Johnson a veto and we learned today (yet again) that he has every intention of exercising it.
In short, then, the Unionist order of preference is this:
(1) Nicola Sturgeon brought down as close to the election as possible.
(2) Nicola Sturgeon remains in power for the next five years.
(3) Nicola Sturgeon brought down now.
The remarkable reticence of both the Holyrood opposition and the Unionist media to weaponise the Salmond affair before now is the proof of that, every bit as damningly as the extraordinary, outrageous efforts of the Scottish Government to obstruct and delay the inquiry illustrate Sturgeon's desperation to cling to power whatever the cost.
All this site can do is what we've always done – tell the truth and warn people what's coming. Maybe this time is the time we'll be wrong.
We'll be embarrassed but overjoyed if we are, because we'd very happily take a huge personal riddy as the price of independence. Show us that contract and we'll sign it in a heartbeat. But we cannot with any sort of honesty tell you that we believe it's what's going to happen, and honesty is the only thing Wings has ever had to offer you.