It's morning in America, readers.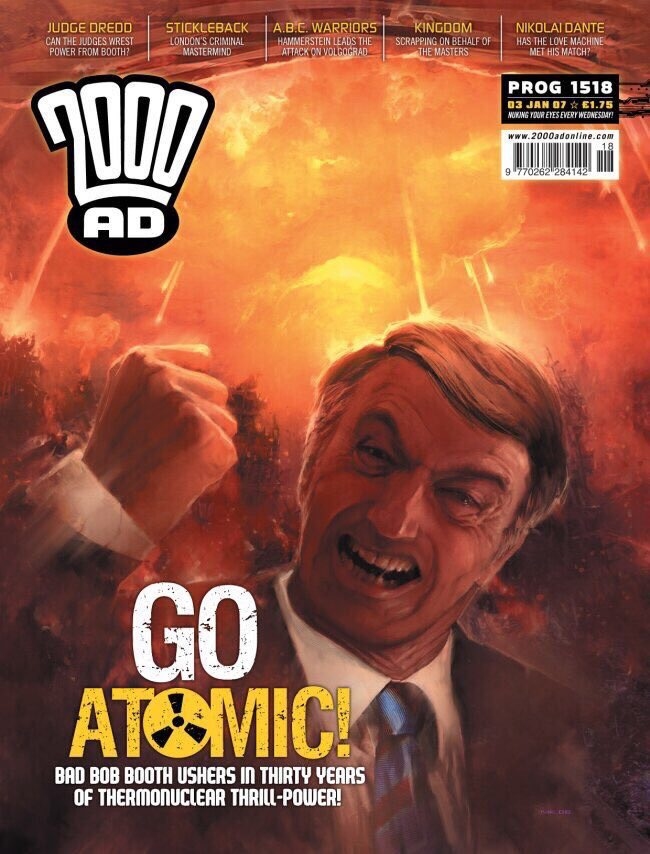 Judge Dredd: Origins was published in 2007, although in fact the basic story of how Bad Bob Booth became the last President of the USA and what he did next was established right back at the 1970s beginnings of Dredd's parent comic 2000AD.
We actually have a theory that it's all the Lib Dems' fault.
The British public has been increasingly disillusioned with politics for a long time. Nine million people walked away from voting in the decade from 1992 to 2001, and most of them have never come back. The toxic duopoly of Labour and the Conservatives guaranteed by the First Past The Post voting system has left a large percentage of the population without a party it can vote for with any hope of achieving anything.
Ever since the arrival of the SDP in 1981, the only chance of creating real change was to have a strong middle party which couldn't actually win an election and form a government, but could hold the balance of power in a hung parliament and make electoral reform in the shape of proportional representation a condition of its support.
Those circumstances finally arrived in 2010, and with everything they'd ever wanted within their grasp, the Liberal Democrats completely blew it. With ministerial posts and privileges dangled in front of them by a dangerously weak Conservative Party, the Lib Dems caved and abandoned what for many was the main goal of their existence – PR – and settled for a referendum on what their leader Nick Clegg called the "miserable little compromise" of AV, which was resoundingly defeated.
Disillusioned voters abandoned the Lib Dems en masse after the five-year coalition with the Tories that followed, and it's our contention that along with Clegg's party the electorate – quite rationally – abandoned all hope of change through middle-way means and started to look to extremists instead.
The Lib Dem implosion gifted the Tories a narrow majority, which they'd won in part by buying off UKIP voters with the promise of an EU referendum, and a public sick to the back teeth of all three parties delivered the result all three of them had opposed.
The Brexit vote fed into a wider mood across the northern hemisphere and, in our view, contributed to (along with much else) the election of Donald Trump as President of the USA. And that's where we came in.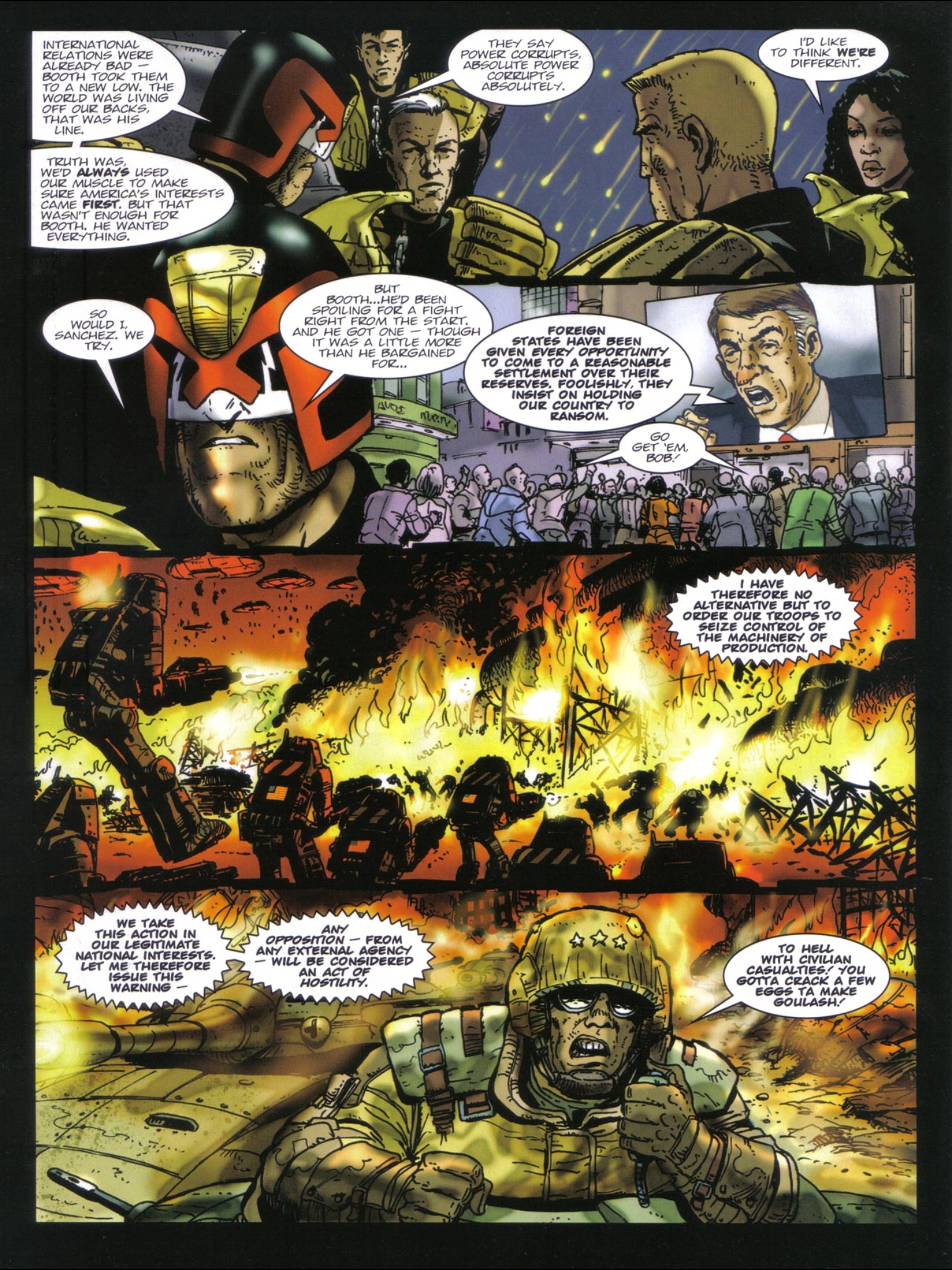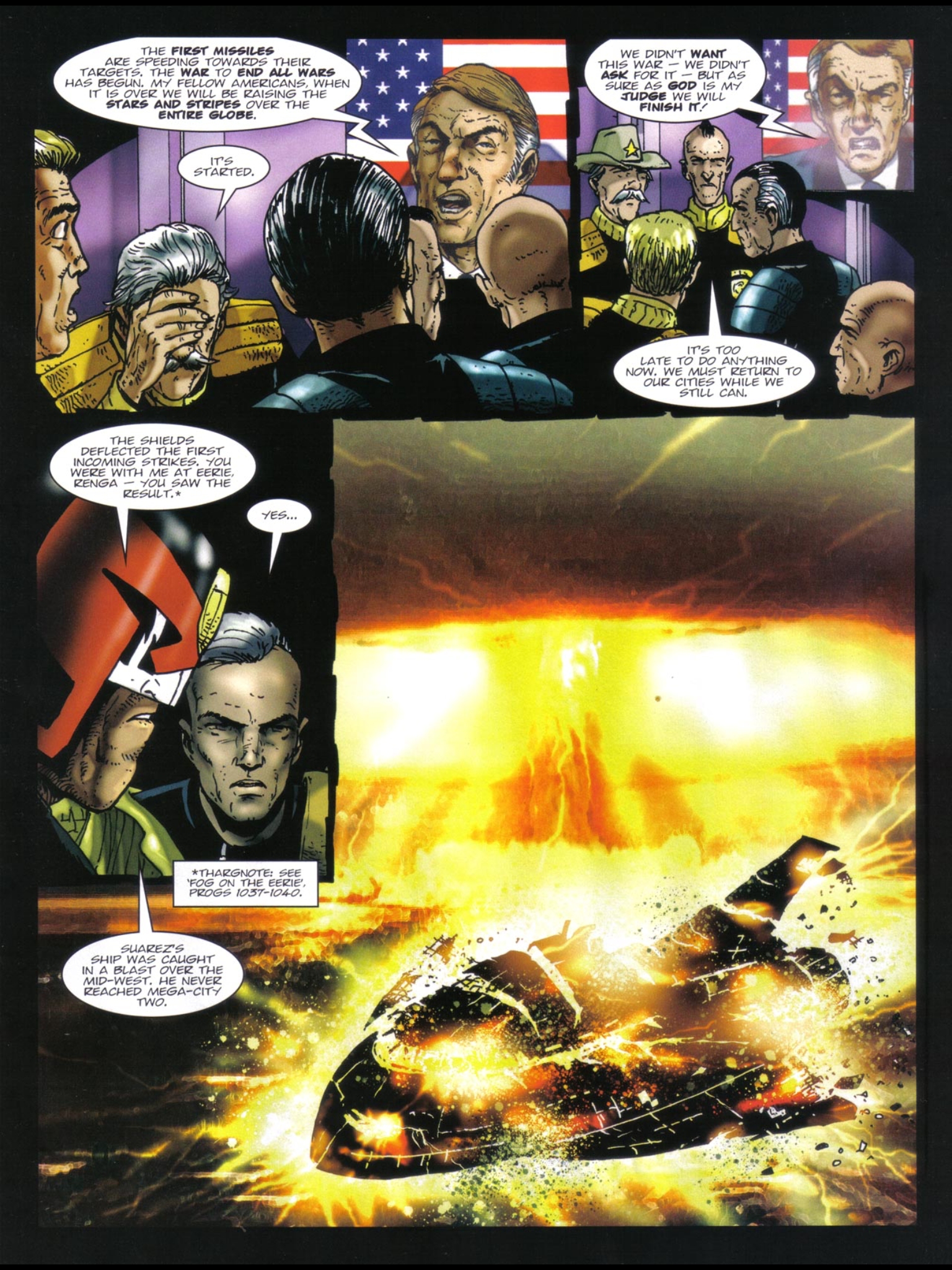 It's just a theory, of course. Good luck, everyone.