We all know how enthusiastically newspapers love to cover any celebrity story relating to Scottish independence, and this is actually quite a dramatic one.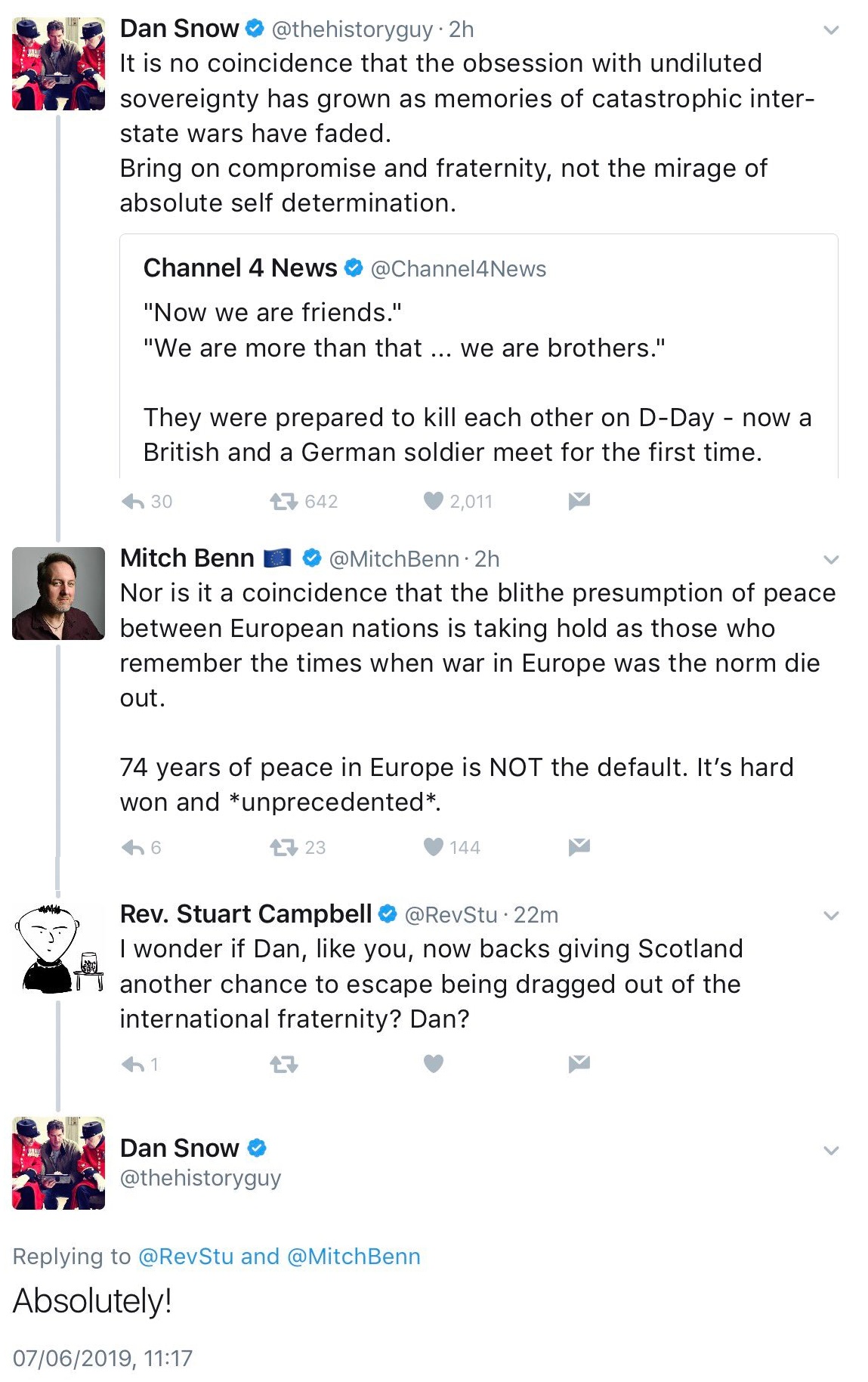 Because Dan Snow's not just some hasbeen pop star or rando off Big Brother.
Snow was behind the biggest celebrity anti-independence initiative of the entire indyref – the "Let's Stay Together" campaign, which culminated in a modestly sizeable public rally in Trafalgar Square begging Scotland to stay in the UK.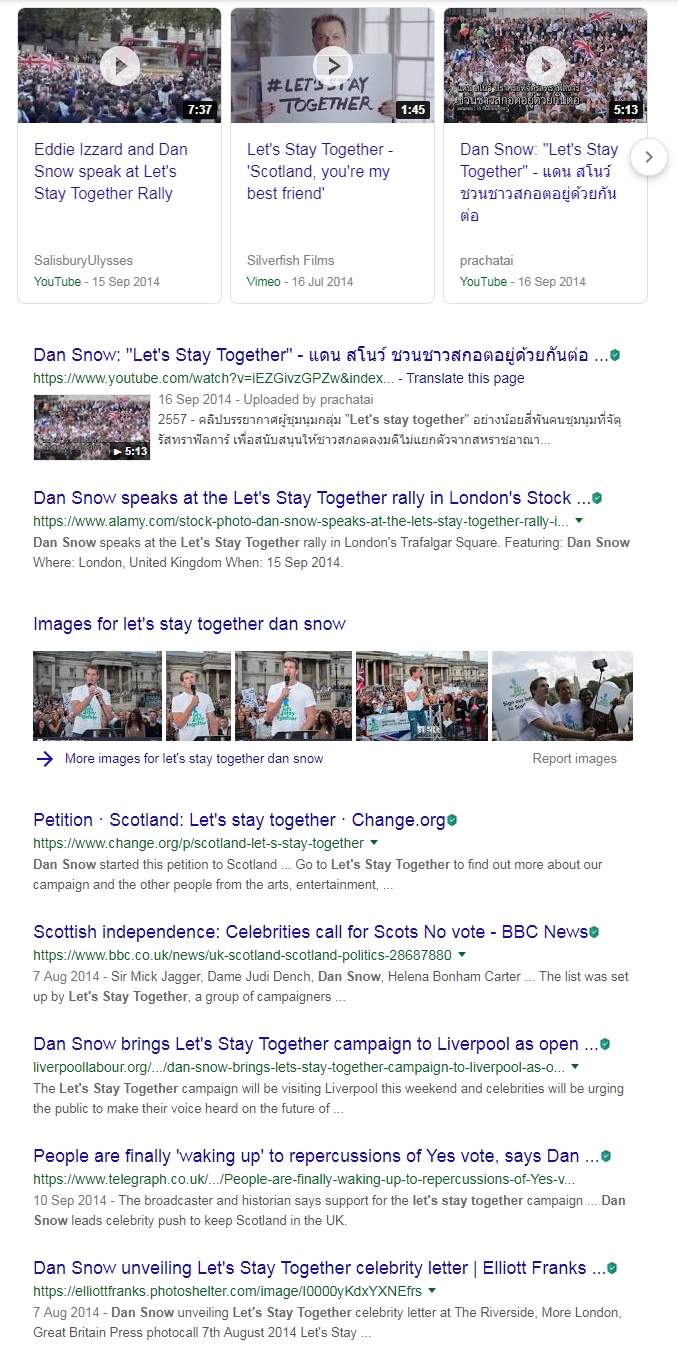 He was also extensively involved in the lucrative fundraising efforts of extremist loyalist zoomergruppe Scotland In Union.
But now – and we checked just to make sure there was no misunderstanding – he's essentially telling Scots to get the hell out while we still can.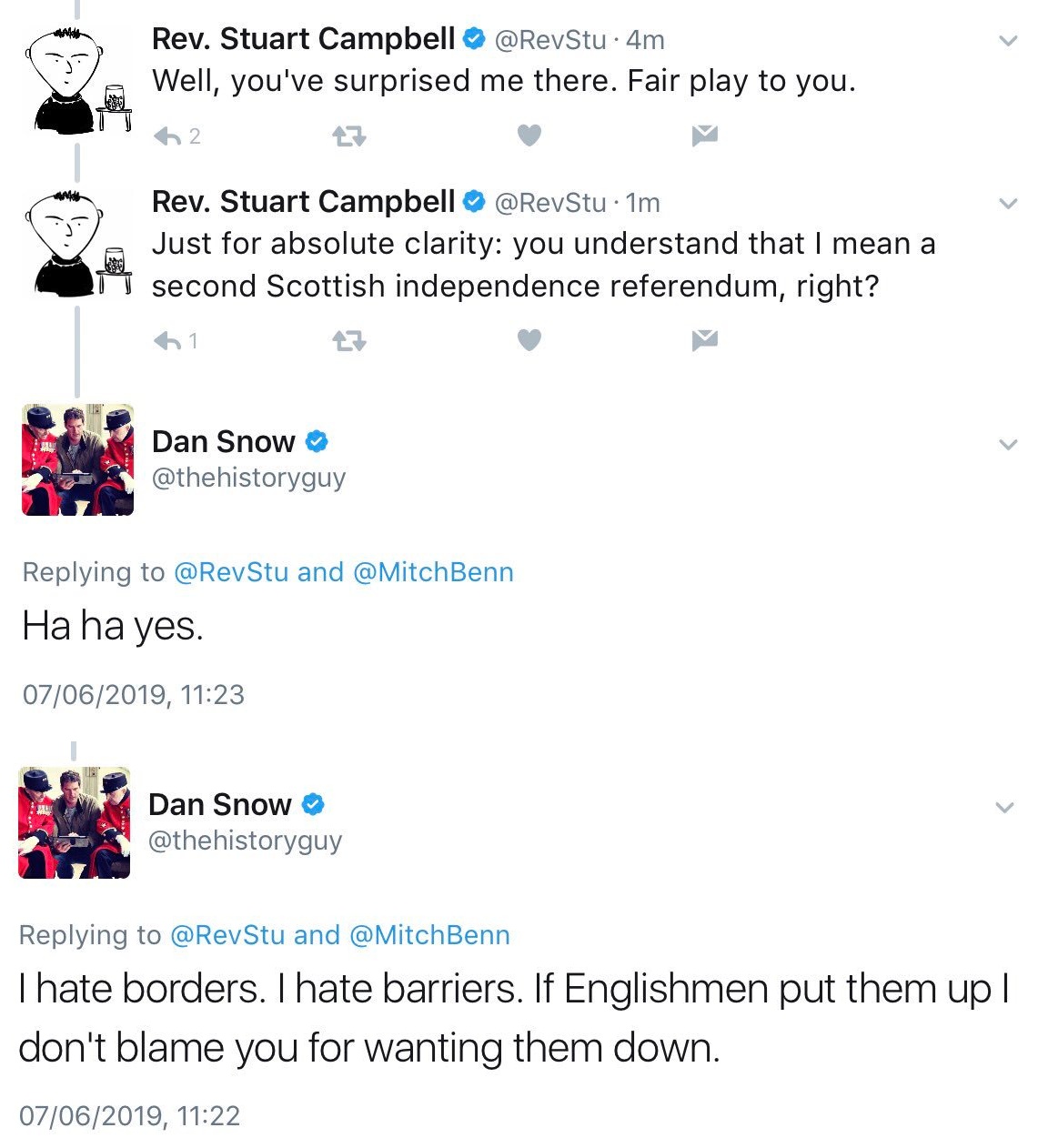 (The revelation came after comedian and musician Mitch Benn had expressed similar sentiments a few days earlier.)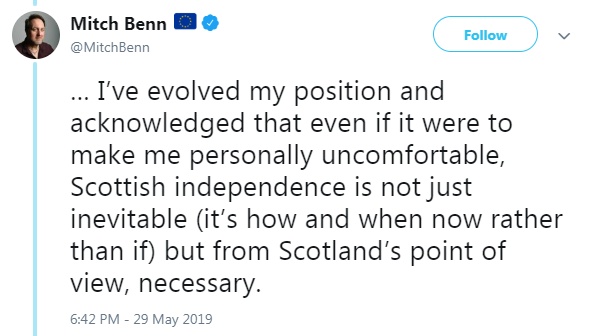 That's not a small deal, especially as Snow's family owns vast tracts of Scotland – his brother-in-law is the Duke Of Westminster, the world's richest person under 30, the second-richest person in Britain (after Ineos chief Jim Ratcliffe), and lord of six times as much UK land as the Queen.
So let's see how many of Scotland's newspapers pick it up tomorrow, eh?