Yesterday's Daily Record (which would increasingly be an accurate three-word name for the paper) ran an innocuous piece of page-filler fluff rubbish, and for once we're not talking about a David Torrance column.
It featured the "psychic" predictions of a man who, the Record told us – no fewer than FIVE times in the opening few lines – previously predicted Donald Trump's victory in the US presidential election, and who had a track record of "incredible accuracy".
Sounds pretty spooky. Maybe he's got the gift.
There was only one problem, as an alert Wings reader spotted.
As well as actually predicting that Trump would lose, Hamilton-Parker's list of 2016 visions scored a strike rate, by his own count, of just TWO out of 23.
We'll assume "EU referendum brought forward and leaves EU" is the Brexit one – congrats, Craig, a 50/50 shot came off for you – and he got just one more.
Even that was a quite a stretch. He claimed "Famous footballer shot by terrorist" was vindicated by the tragic murder of former "Rangers" player Arnold Peralta in Honduras, which is straining both the definitions of "famous" and "terrorist" to their limits.
In reality no organisation has claimed responsibility for the killing, and Peralta – who played for the five-year-old Glasgow club just 24 times over two seasons and spent the entirety of the rest of his career in the Honduran league – is believed by police to have been murdered over "personal problems".
The Record also bizarrely credits CHP with foreseeing the July 2016 terrorist attack in Nice, although what he'd actually said was "terrorist attacks in Paris, Brussels, Berlin and London", before adding "It's clear that all these places are ongoing targets and  the war on terror will escalate and you do not need to be a psychic to 'see' this!"
(It's perhaps worth noting at this point that Nice is on the Mediterranean coast, next to Monaco and the Italian border, and just about as far away from Paris – 579 miles – as it's physically possible to get while still being in France.)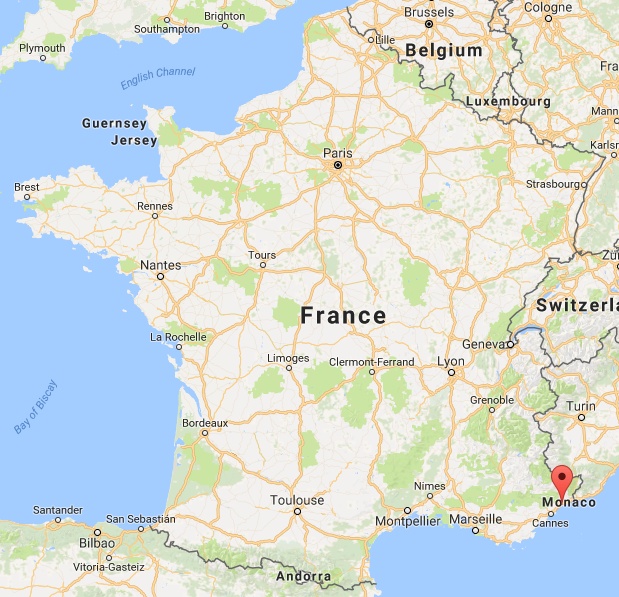 Highlights of Hamilton-Parker's failed predictions included a previously-unseen comet or asteroid having a near miss with Earth (nope), a huge earthquake in the Himalayas (nope) the discovery of nude photographs of Kim Jong-Un (thank God nope), a "new form of nanotechnology used to track terrorists" (nope) and our very favourite:
"British Labour Party splits in two with one section joining the Liberals. British Labour Party make big gains in Scotland."
And okay, maybe the Record is giving him column inches because they just really want that last one to come true at some point.
But having said that he "foresaw Trump's win", "predicted Donald Trump's White House victory", "predicted Trump", "predicted the election of Donald Trump" and "forecast Trump's victory" all inside the first 112 words, it's a slight blow to the paper's claims of "incredible accuracy" to find out that he did the exact, precise, polar opposite.
But wait – it's even funnier than that. Because we must with our trademark scrupulous fairness acknowledge that Hamilton-Parker later revised his prediction in the light of events to say that in fact Trump WOULD win, but would then become ill and stand down within months. So now he'd covered himself by predicting both a Trump defeat and a Trump victory, and somehow still managed to be wrong. Genius!
(The revised 2016/17 forecast also had Boris Johnson succeeding David Cameron as UK Prime Minister, a "political coup and popular uprising" in China, the Russian economy collapsing, the Euro plummeting against the pound – which didn't pan out too well – and, excitingly, "A National Strike [being] called in Scotland in a bid for a second referendum" before next month, which oddly the Record doesn't think its readers will be interested in hearing about.)
We can only conclude that falsehood is now so deeply, fundamentally ingrained into the Daily Record that it'll do it instinctively even on the most trivial of nonsense stories. Readers might feel that was worth keeping in mind when reading the important ones.
Meanwhile, of course, if you want somewhere that ACTUALLY predicted a Trump win consistently from late 2015 onwards, you know where to look.