Sometimes it's hard for Yes supporters in Scotland not to be a bit jealous of Catalonia.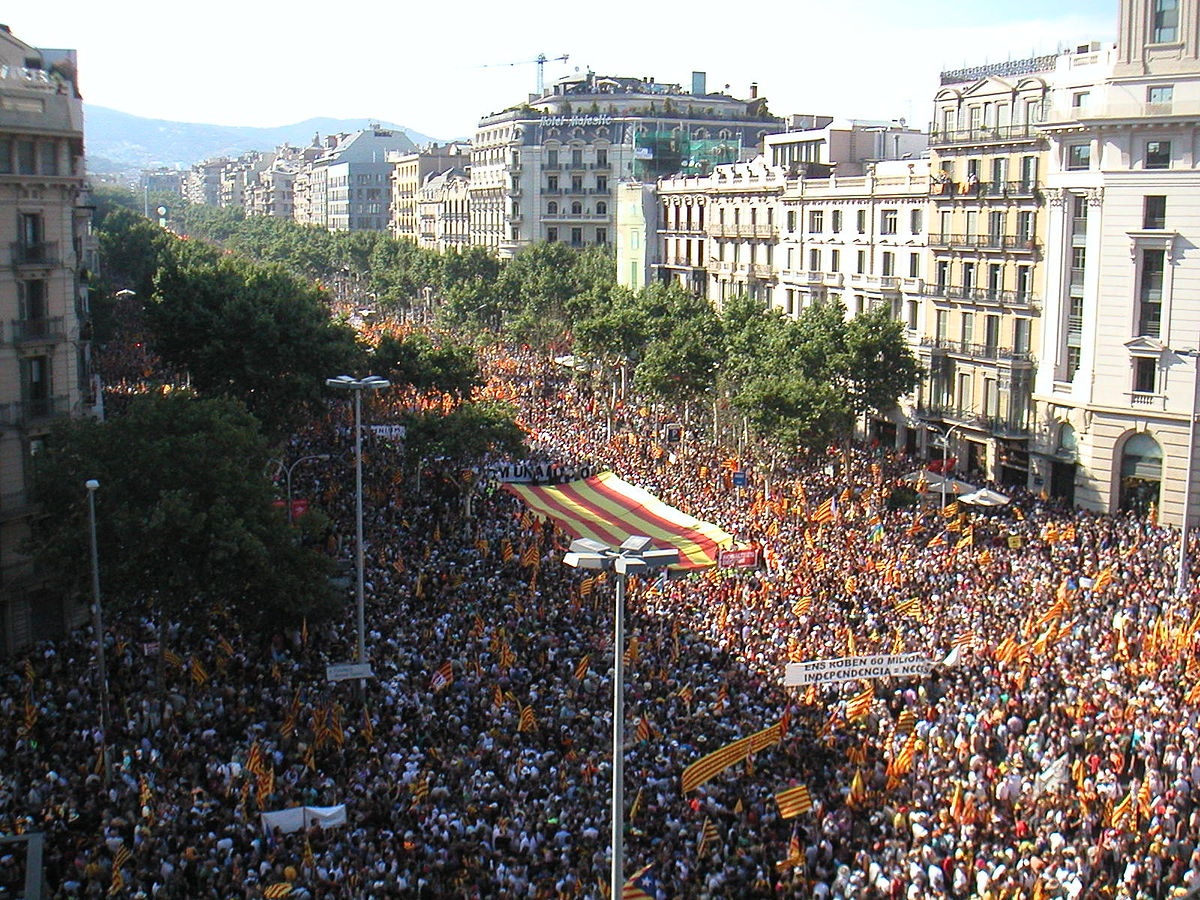 Despite their would-be nation being only a little bit bigger than Scotland, and despite being faced with very real physical and legal intimidation, the Catalan independence movement regularly manages to put hundreds of thousands of people on the streets.
Yes marches and rallies in Scotland, by comparison, often struggle to get attendances numbered in the hundreds, largely because squabbling factions refuse to get along with each other and by far the biggest entity in the Yes movement – the SNP – wants nothing to do with them.
Marches don't win independence, of course. But what does?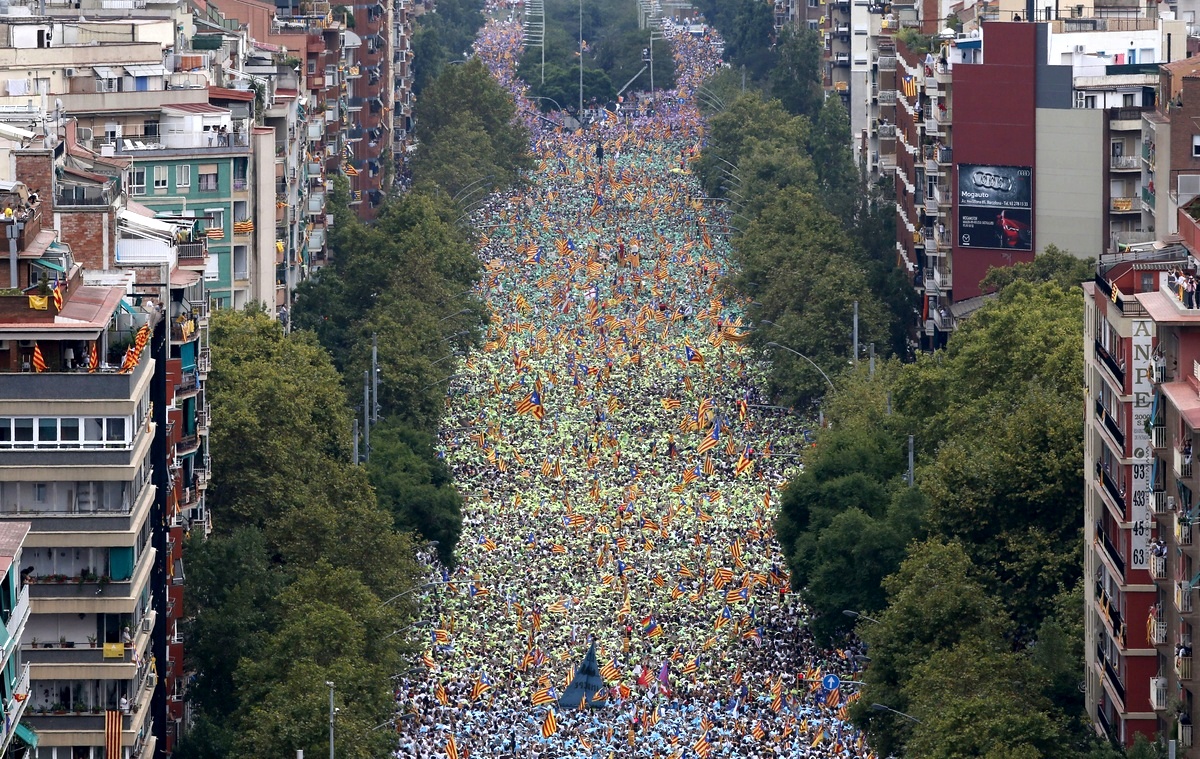 Since neither Scotland nor Catalonia is yet independent, that's not an easy question to answer. But we rather suspect that if Scotland had had Catalonia's indy movement in 2014, things would be rather different.
The discipline of the Catalans seems remarkable. Not for them the endless in-fighting over ideology and egos that bedevils their Scottish counterparts. You never hear about Catalonian activists angrily refusing to share platforms with each other over some arcane and barely-comprehensible policy detail. We've searched in vain for evidence of Catalans bitterly raging at each other over gender-balanced panels or Twitter jokes or exactly what the level of income tax in an independent Catalonia should be.
They appear to have realised that the only policy of an independence movement should be independence, and everything else is the business of normal politics once that goal is achieved.
Perhaps the open brutality of the Spanish government in Madrid helps focus minds. Perhaps you care less about your ego and your personal agenda when riot police are clubbing you about the head and throwing you down stairs and putting your elected representatives in jail and closing down your newspapers and TV stations simply for peacefully and democratically campaigning for their beliefs. But whatever the reasons, they've had an (organisationally) enviable outcome.
The independence movement in Scotland doesn't lack for middle-class talking heads pontificating endlessly in newspaper columns and to little rooms full of the converted, stroking their chins and nodding thoughtfully and electing themselves onto committees as they daydream about the utopian Scotland they would build if only someone else would go and win it for them first.
Nor is it at all short of embittered former politicians – last elected by anyone 30 years ago but screaming that people who've taken the movement a thousand miles further forward than they could ever dare to imagine are doing it all wrong – or brainlessly idealistic students who can't decide whether they actually want to run their own affairs or entrust them to the seething nest of vipers that's currently, temporarily, just about under the control of Oh Jeremy Corbyn.
What it doesn't have much of is the visible presence of normal folk. Because when it comes down to it, you can debate policy all day and all night and the only people who'll ever hear you are the 1% of the population who watch politics shows. But we're struggling to think of any major political movement anywhere in the world that has ever succeeded in bringing about radical change without being seen.
Maybe it's time to let people join in.