The following paragraph closes an article in today's Observer.
"Kelly Gibson, 36, a homeless Big Issue seller on busy Sauchiehall Street, perhaps summed it up best: 'I think that maybe we've got too much to lose. If they can't explain to me how Scotland will be richer, how do I know that I will be better off?'"
We're almost lost for words. But not quite.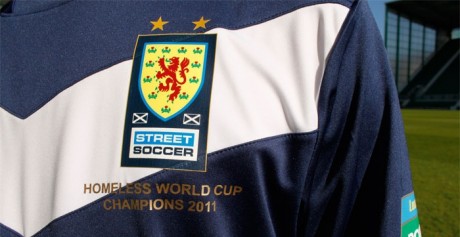 For decades and centuries within the Union, the Scottish people have been belittled as too wee, too poor and too stupid to run their own affairs. The idea has been mocked and ridiculed relentlessly, by governments and oppositions and TV shows and newspapers, with barely a voice to defend it. Only an election victory on a shocking, unimagined scale – designed to be impossible to achieve – for the SNP in 2011 has suddenly made the prospect a reality and forced a stunned UK into lashing out in its surprise and indignation at our temerity.
Even the No campaign no longer tries – as policy, at least – to claim that Scotland would be an economic basket case. It's agreed by Yes and No alike that the country COULD be perfectly viable and successful. But generations of being told the opposite have taken their toll. Almost 40% of the people refuse to accept what ALL sides tell them about their country's ability to do what every other country on Earth manages. Some are infuriated by the mere suggestion of it.
And now so ingrained into Scottish DNA is this cancer of cringing inferiority that even a homeless Big Issue seller, with no detectable sense of irony, will allow himself be quoted saying he has "too much to lose". A man without even a roof over his head is still so browbeaten and afraid that he imagines his nation will – if put in the hands of its own clever, inventive and resourceful people, respected and admired the world over for their ingenuity and determination – somehow contrive a situation where he'll be worse off than sleeping in the street.
(Like what? An economy so ruined we won't even have shop doorways any more?)
We could weep, readers. But we daren't, in case it puts out the fires of our rage.