What's even the point any more?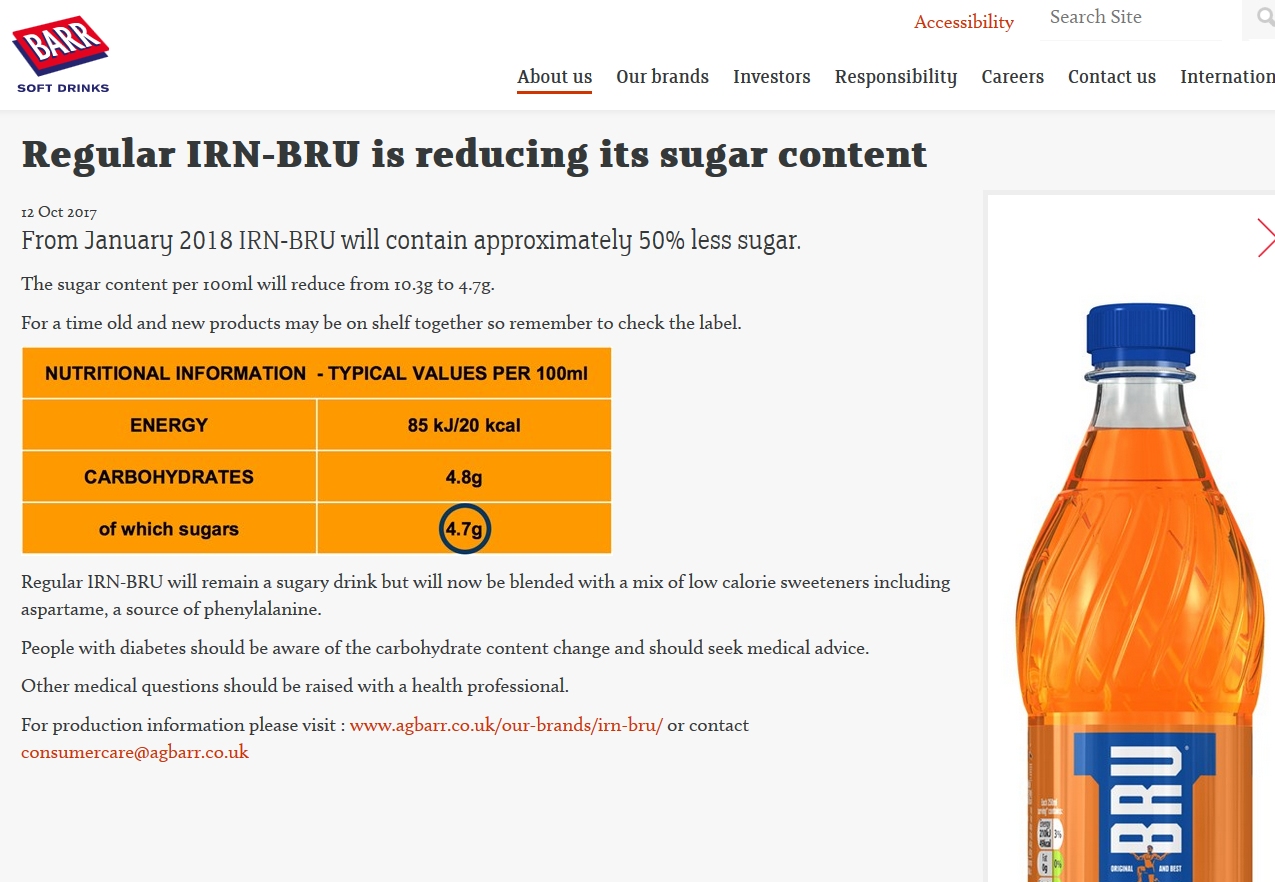 Even if you don't buy into any of the persistent health concerns about aspartame, there are already TWO chemically-sweetened Irn Bru brands (Sugar-Free and Xtra) for the people who can stomach the foul taste of fake sugar. But now nobody will be able to choose a version without it.
Alongside whisky, Irn-Bru is arguably THE iconic branded product of Scotland but now 120 years of history have just been casually crapped on and thrown aside in the name of the nanny state and corporate greed (aspartame is dirt-cheap compared to sugar, and Barr – having ruined Tizer, Red Kola and its other drinks the same way years ago – also wants to avoid the UK government's sugar tax taking a bite out of its profits).
Let's just shut down Holyrood, rebrand as North Britain and be done with it.