"Just go on the radio, play it all with a dead bat, fob them off with some bland waffle and kill the story", the Lib Dems will have said to Sir Malcolm Bruce this morning.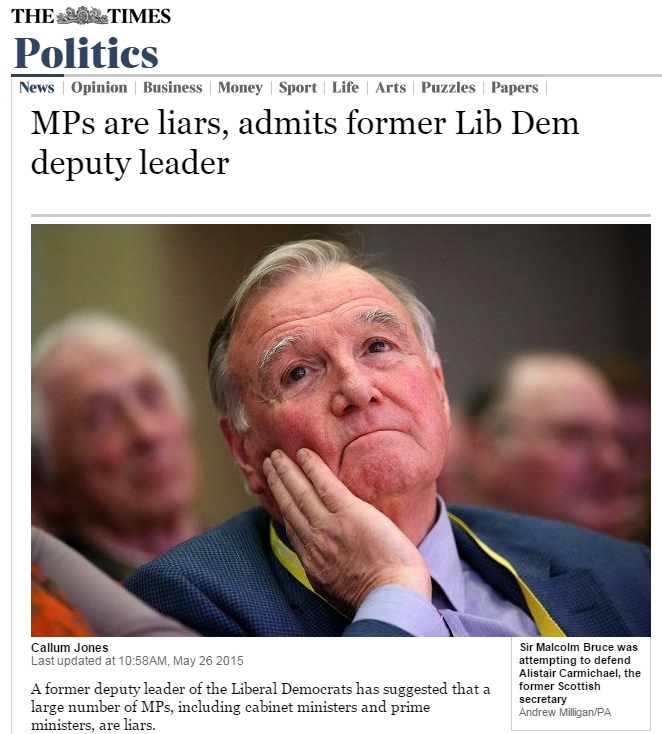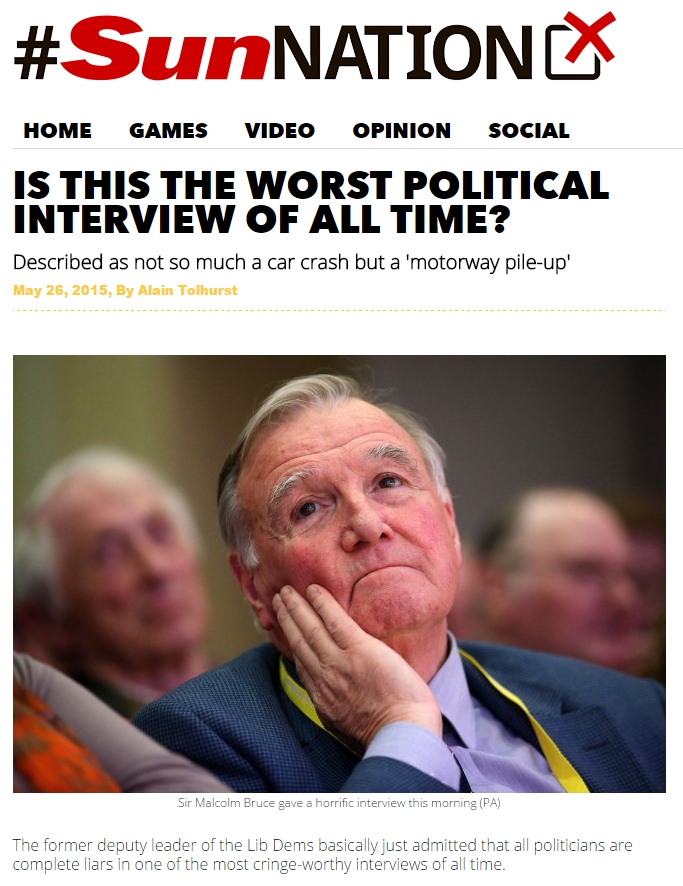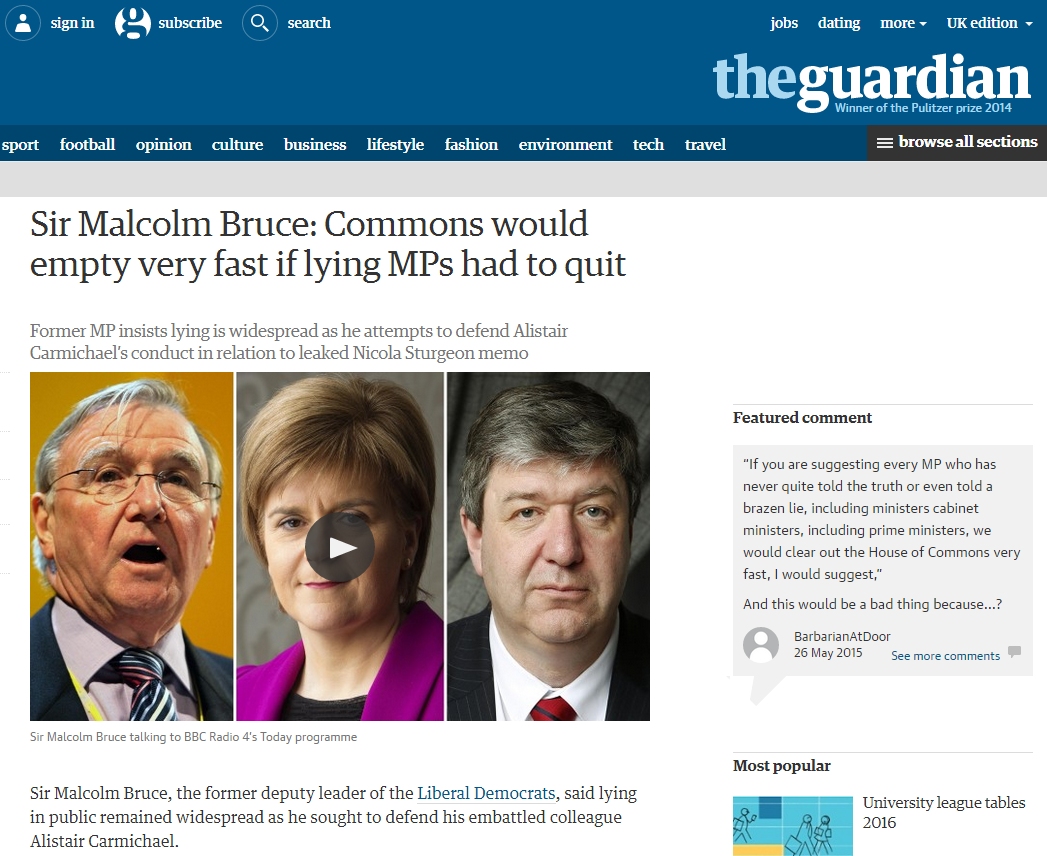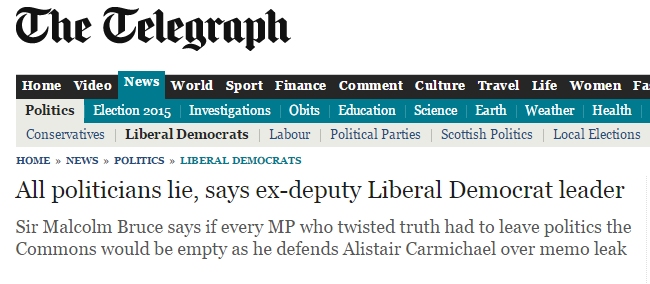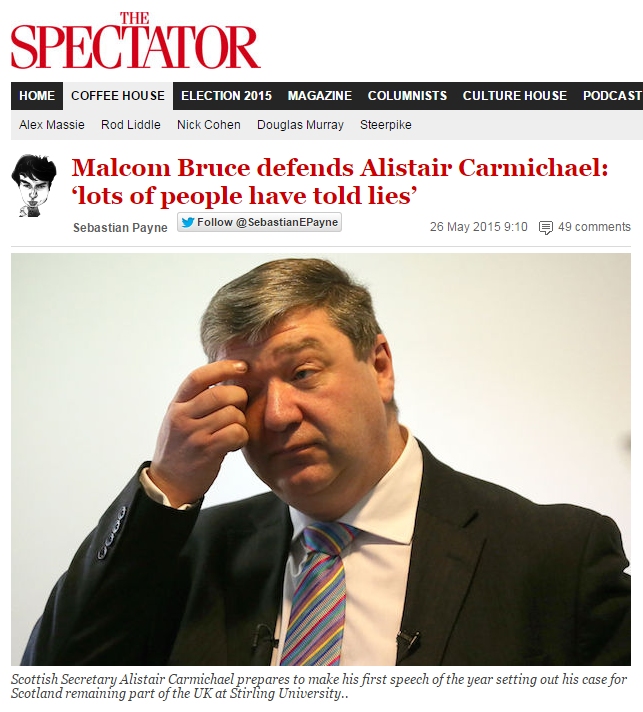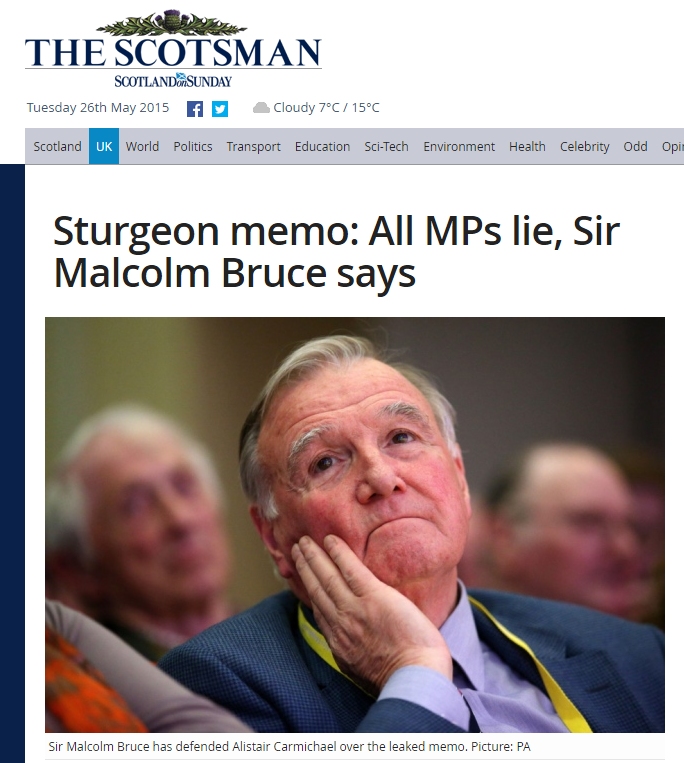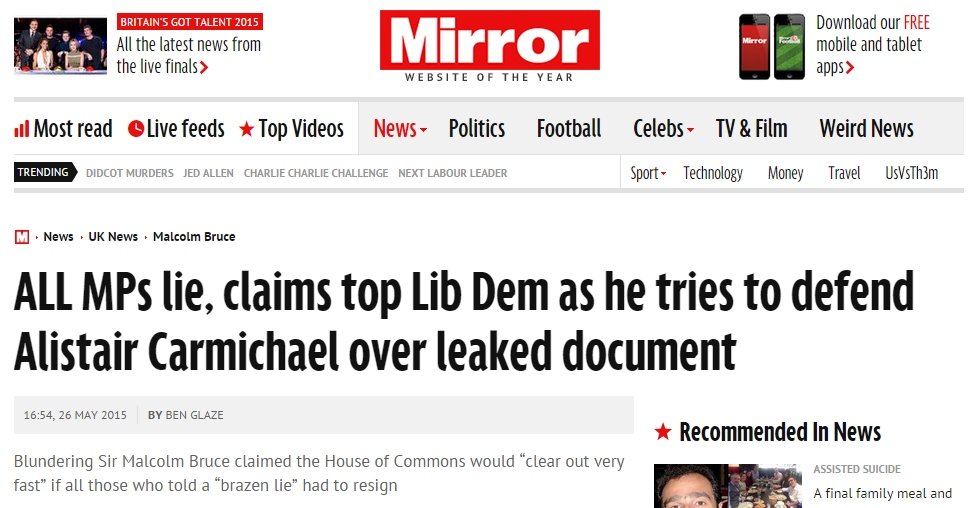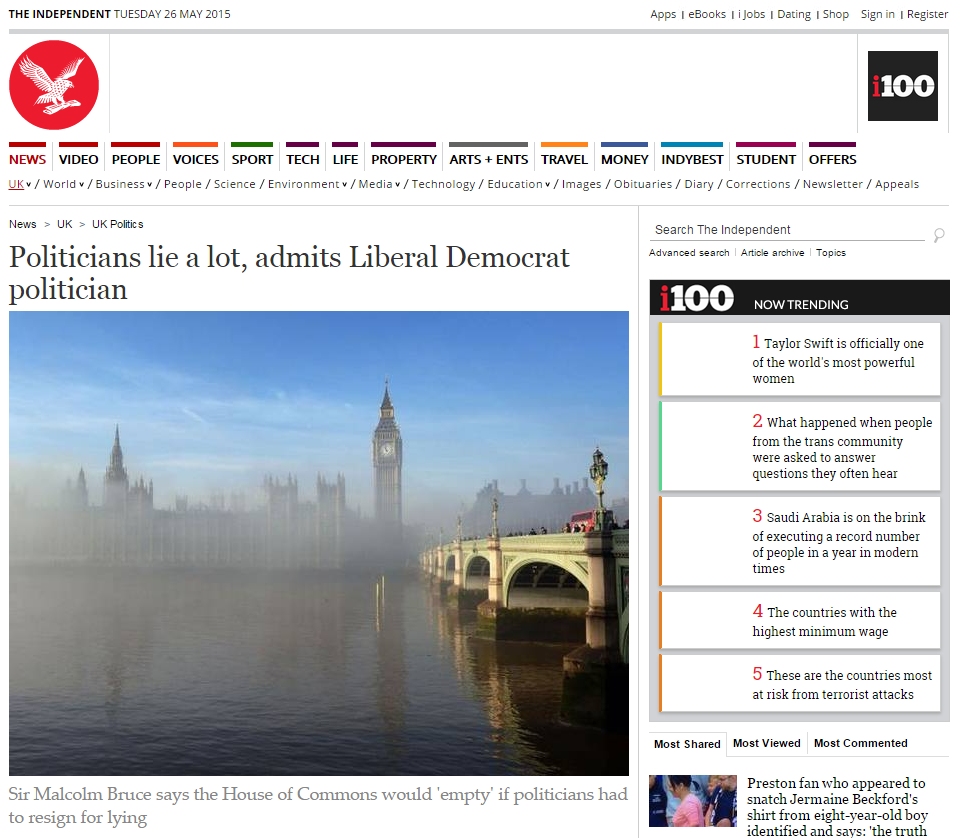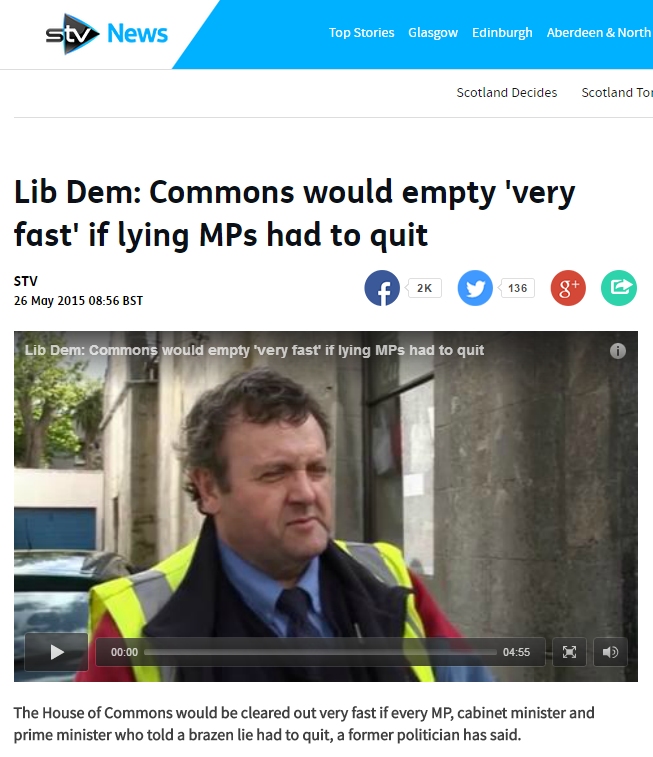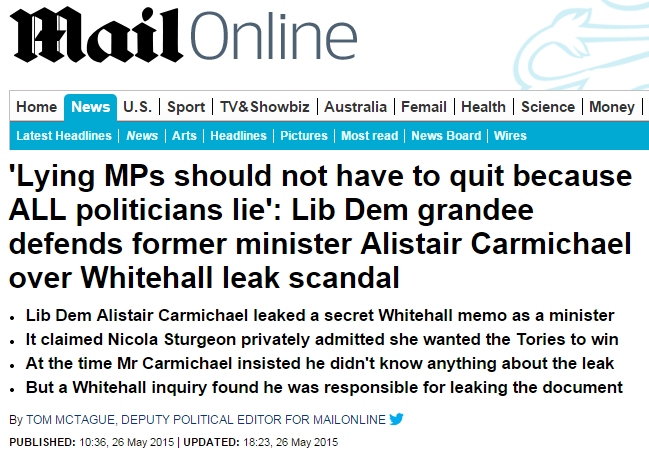 So that went well.
Of course, the state broadcaster covered the story too:
Hmm. Maybe take another swing at that one, guys.
That's a bit better. Great job, Sir Malcolm!