So the French presidential election result is in. And we're getting early reactions: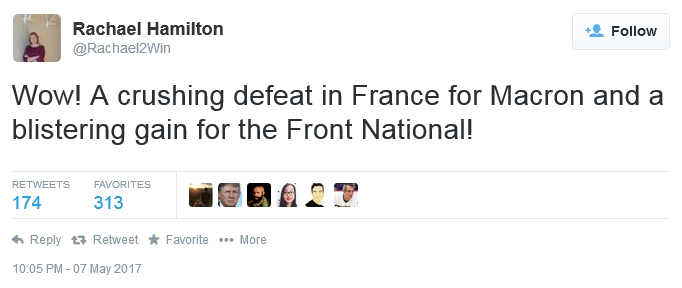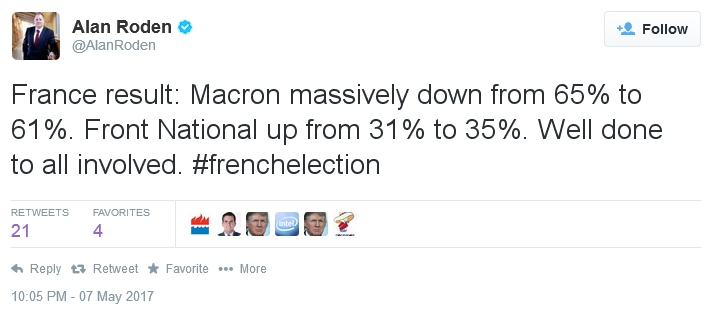 Well, those are a bit weird, aren't they?
The tweets above are all fake, of course. That's how hard it is to fake a tweet. But all we've done in all of them is substitute French names/terms for the Scottish ones that the politicians above really tweeted this week. Otherwise we've changed nothing.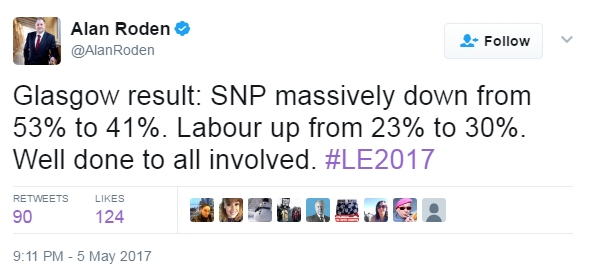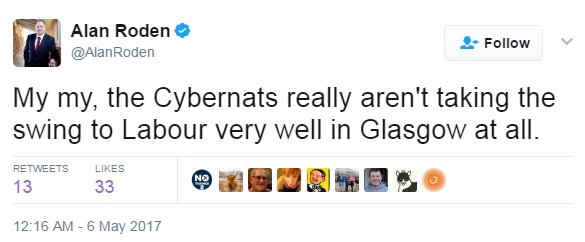 A little bit of perspective, there. So now we're just waiting to hear from the BBC that they've calculated the "notional" results from 2012 and that Le Pen has actually won.