This tweet mysteriously vanished from Blair McDougall's Twitter timeline last night: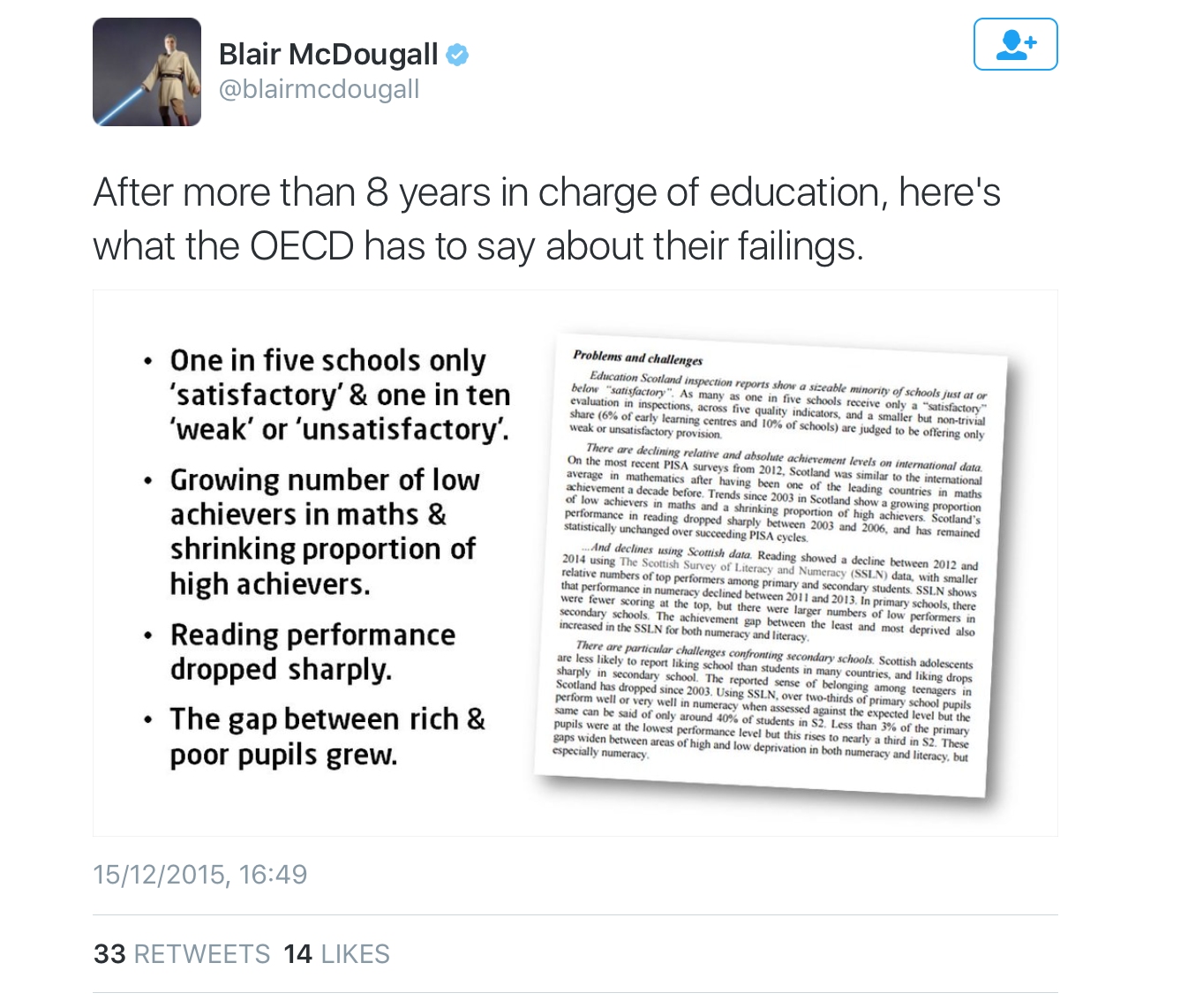 We're not sure why, as we know that Scottish Labour love nothing more than to attack the Scottish Government (no matter how ham-fistedly) over education.
And we're pretty sure it's not because McDougall felt guilty about picking out only the negative aspects of what Scotland's biggest teaching union called a "largely positive picture" of the state of Scottish education – and which the OECD itself said contained "much to be positive about" – because if there's one thing we know for sure about Blair it's that his conscience isn't troubled by misleading people.
Our best guess was that even he was just too embarrassed at having made an attack line out of the fact that 20% of the country's schools were "only" rated "satisfactory", thereby implying that "satisfactory" status was actually in some way unsatisfactory.
In doing so, of course, he was echoing the words of his hapless leader Kezia Dugdale, who in September told the Holyrood chamber that "no parent wants a satisfactory education for their child". Maybe McDougall just realised belatedly that he was reading from the wrong month's script.
Or maybe it was that he just realised that he'd been too busy gloating about "reading performance dropping sharply" to check the small print, which noted that said drop in fact occurred between 2003 and 2006. When, er, Labour were in charge. Whoops!