Today, Johann Lamont – someone elected by nobody except the people of Pollok in Glasgow – took it upon herself to apologise on behalf of the people of Scotland for the early release of Abdelbaset al-Megrahi, a man who may or may not be responsible for 270 deaths in and over Lockerbie, but who most definitely spent the past three years in absolute agony and being kept alive by totally artificial means by a Libyan government determined to use him for propaganda purposes.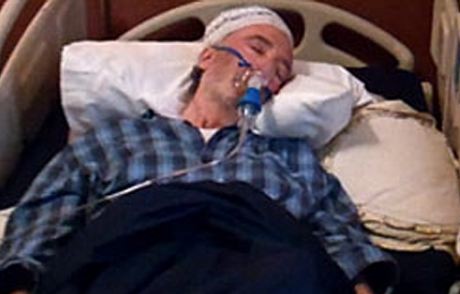 That a country could see fit to release a dying man on compassionate grounds is something to be proud of, especially in comparison to the sort of blood-lust demanded by those across the Atlantic. As such, I was utterly disgusted by Lamont's comments – they were arrogant, they displayed contempt, and ultimately they serve only to undermine the whole principle of human compassion. So, to stop myself bursting a blood vessel, I decided to send her an email.
Dear Johann,

I take great offence at your recent comments about apologising for Megrahi's early release on the behalf of the people of Scotland. For a start, you might wish to remember that the only people you can lay claim to "speaking for" are your constituents in Pollock, although it would be interesting to see how many of those even agreed with your comments. I have never even voted for Labour in my life, never mind you personally, so you do not – in any way – speak for me. Just because you managed to avoid the hammering in Glasgow that you were expecting this month, do not make the mistake of thinking that the whole of Scotland is suddenly behind your every word. I can guarantee you that we are not.

But far more than that, I am one of the many people who took great pride in being part of a country that was able to show genuine compassion for another human being, rather than just paying lip service to such an idea. Regardless of how safe or otherwise his conviction actually was, the simple fact was that keeping Megrahi in jail when he was terminally ill served no purpose other than satisfy the desire of people across the Atlantic to see "justice" done. I'm sorry, but I don't see debasing ourselves as being "justice". If he was indeed guilty, then he has been dealt a far harsher punishment than any the Scottish justice system is permitted to hand out.

Your comments display arrogance, contempt and, above all else, they serve to undermine what was an incredibly humanistic action by our justice system. Being a part of a country that does not condemn people to die in jail is something we should be proud of, not something we should apologise for.

The only insult to this country is you, and the only apologies you should be making are for your own misinformed comments. Comments such as this show why you will never be the leader of this country (for which I am eternally grateful), and prove that your party still hasn't learned a thing from your humiliating defeat last year.

I pity you, I really do.

Yours disgustedly,
Douglas Daniel
…
I'll let you know if she ever replies.
…
(This piece was originally published on Alba Matters. Reproduced with permission.)