The Scotsman is delighted to have some bad news to report:
So, the number of teachers is falling, right?
Well, no.
Alert readers who know how to interpret the Scottish media might have had warning klaxons blaring in their heads already, on account of the Scotsman's inexplicable comparison to 2008 – a date of no particular relevance to anything except that it marked the beginning of the financial crisis which led to the UK government's austerity programme and the slashing of the Scottish Government's budget.
But what would happen if we were to pick a different arbitrary starting point?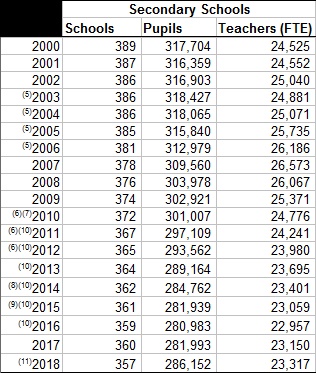 What we'd actually find is that secondary-school teacher numbers in Scotland have been rising for the last three years, in keeping with pupil numbers. In previous years they'd fallen slightly, also in keeping with pupil numbers.
(The movement in any given year, in either direction, has never been more than roughly one teacher per school of 800-900 pupils.)
If we go back to the start of the century – the first full year of devolution – there was one teacher for every 12.95 pupils in Scottish secondary schools. After the last eight years of austerity and budget cuts there's now one teacher for every 12.27 pupils, which is a modest improvement.
(It's the same ratio there was in 2005, after a decade of economic boom.)
Let's just do that ratio for every year: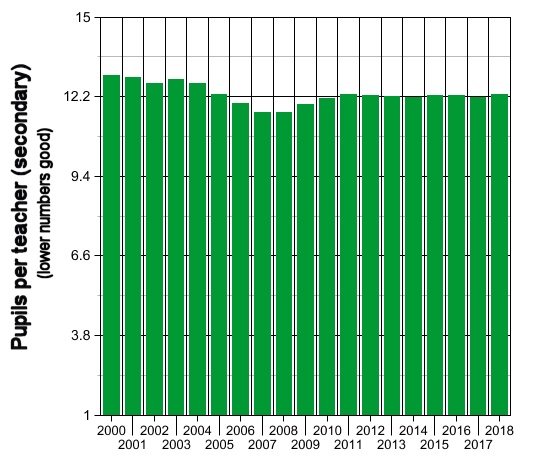 It's… it's not exactly a cliff edge, is it?
The truth of the matter is that the number of teachers in Scottish secondary schools has in real terms barely moved in 20 years, and the movement there's been over that period has been a positive one. The figure has been almost completely static since UK government austerity began in 2010.
Literally the ONLY way you can portray it as a perceptible decline (and even then it's still a tiny one) is to arbitrarily count from 2007 or 2008, which by a quite astonishing coincidence is the time period the Scotsman and the Tories have chosen.
It's all rather strikingly reminiscent of a story we ran in 2016, when another increase in teacher numbers was again presented by the Scottish media with the most negative spin possible, by singling out individual local authorities where numbers had fallen.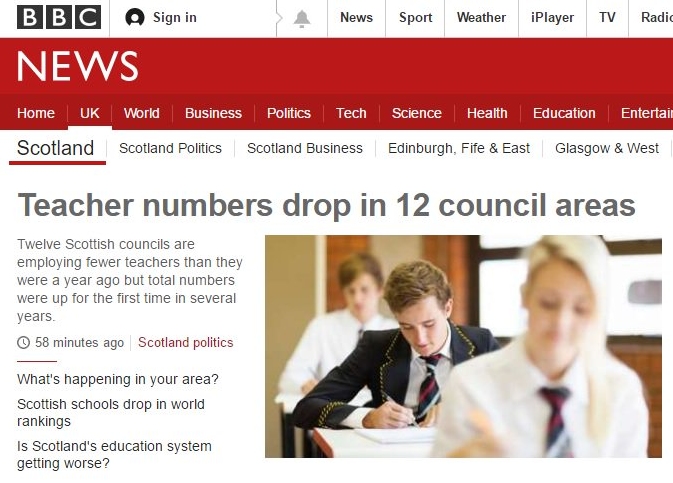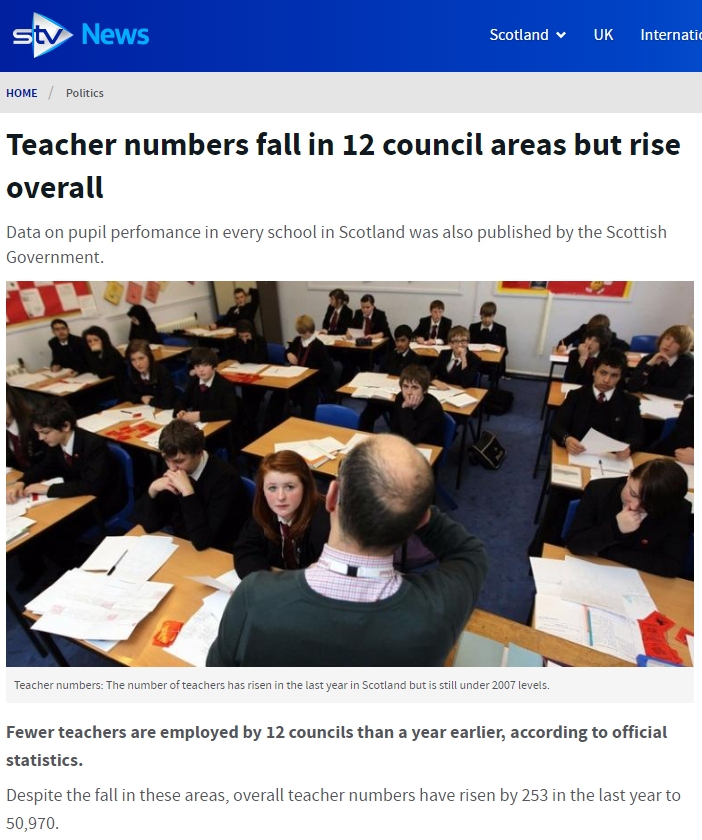 And that's because in Scotland, all news must be bad news.