We were intrigued to hear Labour activist Duncan Hothersall tell radio listeners this morning that his party's opposition to independence was rooted in "Labour values", and most specifically by his assertion that "nationalism and socialism are opposites".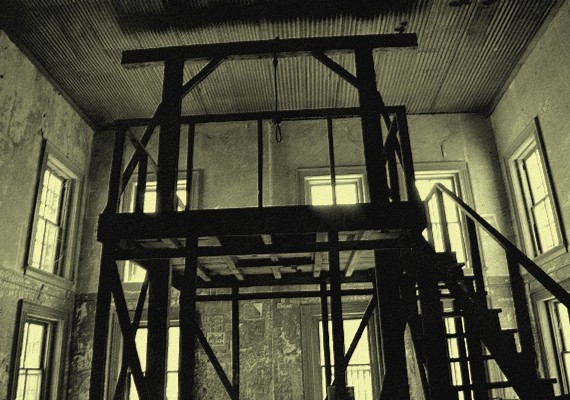 So we thought we'd take a look back at our last Panelbase opinion poll, which we conducted in February, and see what the values of Unionists were.
We were able to do that because we'd asked a number of social-attitudes questions which weren't related to the constitutional issue. And studies on the Brexit referendum had shown that the best indicators of whether someone had voted Leave or Remain were their demographics and wider social views, with a particularly strong correlation between voting Leave and wanting the death penalty brought back.
And as it happened our own poll mirrored those findings. Remain voters in Scotland opposed the return of hanging by a margin of 14 points – 36% in favour, 50% against – while Leave voters overwhelmingly backed the return of the rope by a margin of 48 points (66 to 18). That's a huge 62-point gap.
(We already knew it wasn't party political, because every party in Scotland supported a Remain vote, yet all saw substantial proportions of their voters back Leave.)
So we weren't all that shocked when comparing the poll responses from Yes and No voters turned up some similarly wide social gulfs. Slightly curiously, the death penalty wasn't one of them (Yes voters backed it by +8 points with No voters only slightly higher at +14), but elsewhere Scotland was very much a nation of two tribes, divided on independence lines over things that were nothing to do with independence.
 We ranked the questions in order of the size of the gap, biggest first.
80 POINTS: NUCLEAR WEAPONS
Yes voters opposed retaining Trident by -35, No voters backed it by +45.
75 POINTS: THE MONARCHY
Yes voters: opposed by 10 points. No voters: support by 65 points.
63 POINTS: VOTES AT 16
Yes voters: support by 29 points. No voters: oppose by 34 points.
59 POINTS: NAMED PERSON LEGISLATION
Yes voters: support by 18 points. No voters: oppose by 41 points.
57 POINTS: ARMED FORCES SPENDING
When asked if Scotland should reduce military spending and divert the money to public services, Yes voters backed the proposal by 17 points, whereas No voters opposed it by 40 points.
52 POINTS: ENGLISH VOTES FOR ENGLISH LAWS
Yes voters: opposed by 4 points. No voters: support by 48 points.
41 POINTS: THERE IS TOO MUCH IMMIGRATION TO THE UK
Yes voters: agreed by 7 points. No voters: agreed by 48 points.
39 POINTS: THERE IS TOO MUCH IMMIGRATION TO SCOTLAND
Yes voters: disagreed by 12 points. No voters: agreed by 27 points.
38 POINTS: WORKFARE
Asked if welfare claimants should have to work a full-time week in return for their benefits, Yes voters disagreed by 25 points, No voters agreed by 13 points.
35 POINTS: PRIORITISING RENEWABLE ENERGY
Yes voters: agreed by 71 points. No voters: agreed by 36 points.
32 POINTS: NATIONALISE RAILWAYS
Yes voters: agreed by 64 points. No voters: agreed by 32 points.
(Even the smallest of those is a big difference. The EU referendum vote in Scotland is generally considered to have been a thumping victory for Remain, but it was still only 24 points, lower than any of the margins above.)
So the values of Unionism are apparently monarchy, weapons of mass destruction, militarism in general, denying the vote to young adults, refusing to protect children, opposition to immigration, second-class Scottish MPs, forced labour for the poor and (relative) resistance to clean energy and public ownership.
And we know what you're probably thinking at this point, but we checked, and it wasn't a case of the No figures being distorted by Tories. There were no cases where there was a significant difference between the views of No voters as a whole and the views of Labour voters – the biggest discrepancy we found was nine points, on the monarchy, but the Labour voters were still in favour by 46 points.
The truth of the matter is that socialist values simply now belong, beyond any rational dispute on the basis of the facts, to the Yes side.
That's by no means to say that the SNP, or even the wider independence movement, are intrinsically socialist. But those who believe in traditional "Labour values" – those embodied in the old Clause IV – have almost all moved to independence, presumably believing it a far more plausible route to enacting those values in Scotland.
It seems that Scottish Labour would rather hang by the neck than keep up with them.