BBC Scotland is hosting a live TV debate tonight.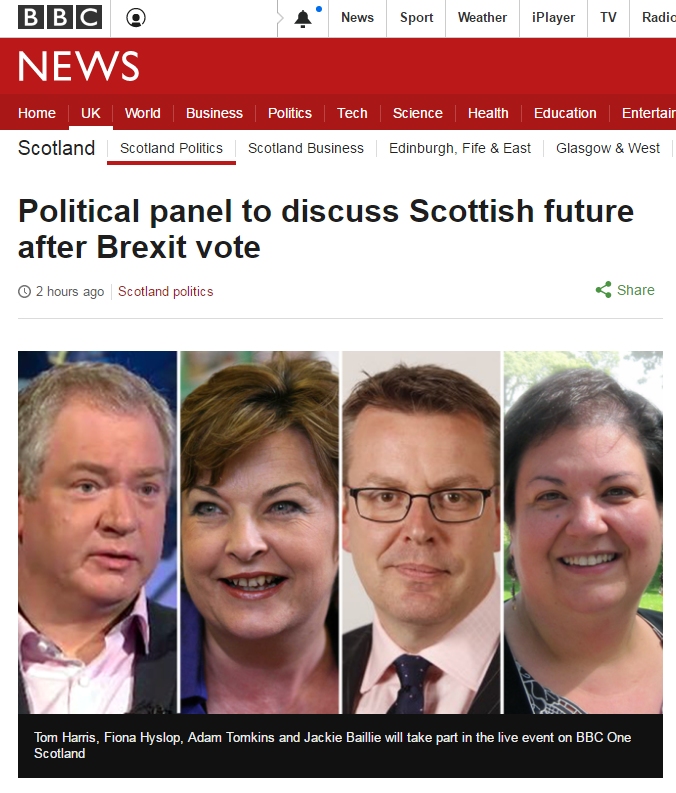 Despite having an even number of participants, the panel is split 3:1 in favour of Remain and 3:1 against independence (surely the biggest specifically Scottish issue likely to arise from the Brexit vote, and which several polls in the last couple of weeks now show is backed by a majority of voters).
Half of the debaters are also Labour politicians, which means that the third-placed party which got 22% of the vote in this May's election has as much representation as two parties who got 69% between them.
We've been racking our brains for a couple of hours trying to work out a way in which such a multiply-skewed line-up could be justified (other than flat-out trolling), and we've got nothing. Does anyone have any ideas?