We've had another letter from the government.
A few weeks ago we sent this letter to the Prime Minister's office.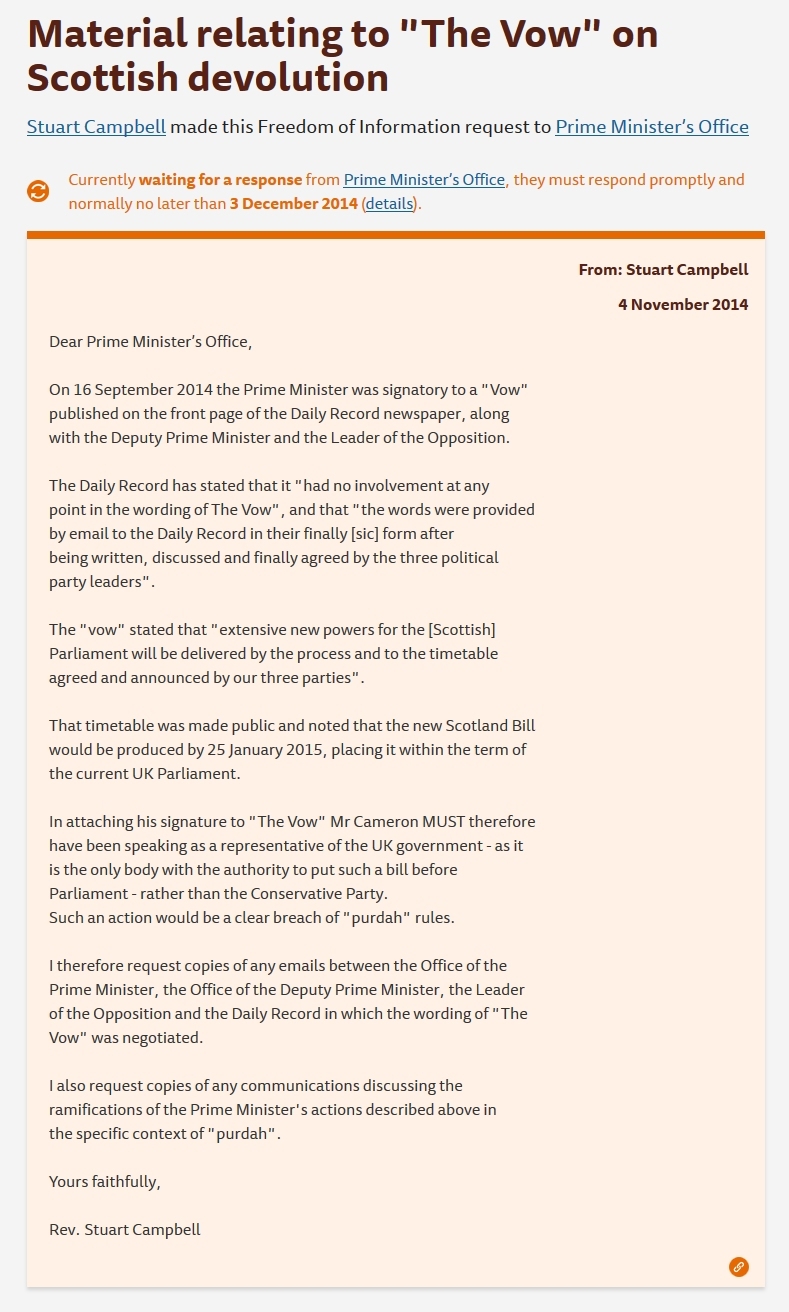 Today we heard back.
"I am writing to advise you that following a search of our paper and electronic records, I have established that the information you requested is not held by the Cabinet Office."
Other than the standard boilerplate, that's it. That's all of it. No withholding of data on the grounds of privacy or national security or any of the usual dodges, just a flat-out denial that it happened at all. Nothing to see here, move along.
Daily Record editor Murray Foote expressly stated this month that email was the delivery mechanism. Now the Prime Minister claims no knowledge of any such emails. How, then, was "The Vow" arrived at? A midnight chat in an underground car park? Smoke signals? A nod and a wink and a tap of the nose? We don't know, and frankly we're not sure where we go from here in trying to find out. Any ideas, readers?