The latest Wings Over Scotland annual readership stats are in:
2017 average monthly unique visitors: 303,719
2016 monthly average: 286,162
2015 monthly average: 290,522
(pre-2015 stats from different provider not comparable on a like-for-like basis)
That's a 6% increase year-on-year, which is pretty respectable going for the dullest 12 months in Scottish politics since this site started (and particularly given the challenging circumstances we had to operate in for the whole of the autumn).
We also found out we were by some distance the most popular website of the Scottish Government, which was nice: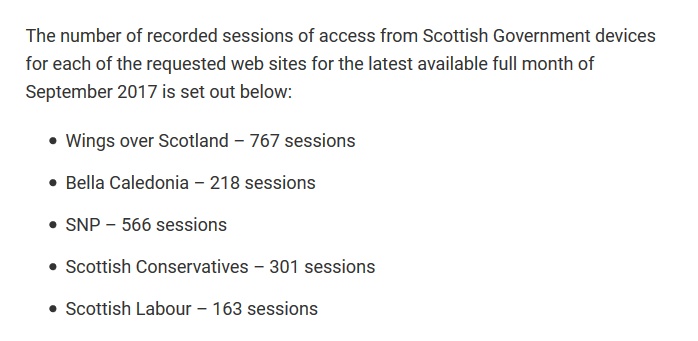 Thank you for all your support, your financial backing, your tip-offs and your company. 2018 is shaping up to be somewhat more interesting, so we hope you'll stay with us.