An alert viewer noticed this evening that after being broadcast twice in two days, "The Trial Of Alex Salmond" has tonight disappeared from BBC iPlayer.
We have no information as to why, although we do know it committed contempt of court by providing so-called "jigsaw identification" of one of the complainers in the case. If that's the reason for the show being pulled, it's going to be VERY interesting in terms of our ongoing enquiries with the Crown Office and Procurator Fiscal Service about why a number of Scottish newspapers and websites critical of Salmond haven't been acted against for publishing exactly the same information, while pro-Salmond blogger Craig Murray faces a trial and a potential two years in prison for doing less.
We'll keep you posted with anything we find out.
On the mobile iPlayer, incidentally, it doesn't show up at all.
It was definitely available to watch before, as this Google cache shows: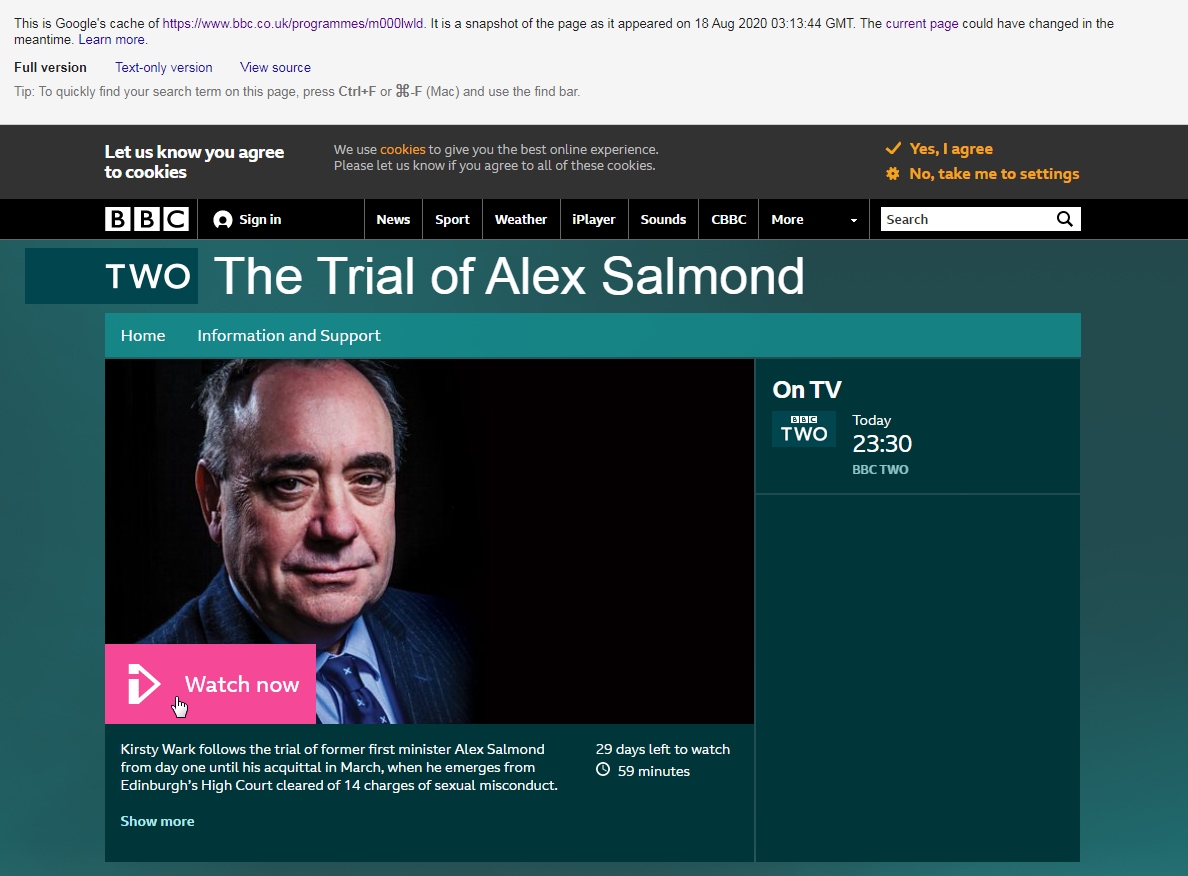 And in fact, EVERY SINGLE programme featuring Salmond is now gone.
Another alert reader has notified us that Kirsty Wark has deleted every tweet about the show from her Twitter feed, although we did find one from last week remaining.
The plot thickens.