The BBC ran a completely insane story this week about a transman (ie a mentally ill woman) who almost died of kidney failure because she didn't tell her doctors what sex she really was. The standout paragraph was probably the one pictured below, in which the atom-brained narcissist imbecile explained to a startled nation that apparently having a mental disorder also changes your physical biology:

(Also, y'know, "cute and awesome!" is definitely how men talk.)
But anyway. When we commission opinion polls, we've often noted that in any given poll you can expect around 5-10% of respondents to vote for even the most seemingly ridiculous options – either as a "joke", or because they're too dim to have understood the question, or whatever.
And last week we thought we'd put that to the test.
So we got Panelbase to ask a sample of 1,011 voters (the same sample that returned the 55% Yes result) a series of controversial and not-so-controversial questions. The results, even allowing for the 5-10% rule, pretty much blew our minds.
We're going to list the 12 propositions we put to voters in order of least popular to most popular. Buckle up, readers, this one's going to get crazy.
12. "Sometimes it's okay for an adult to have sex with a child."
Agree: 2%
Disagree: 98%
Well, that's a relief. Despite "MAPs" (Minor-Attracted Persons, or paedophiles in the old money) being a protected category on Twitter and agitating for admission into the ever-expanding LGBTQIA+ "community", even the 16-34 age group was unsupportive of paedophilic rape, with only 3% of them willing to accept it.
The biggest agreement overall came from Labour voters (5%), followed by Lib Dems (3%) and SNP (1%), with the Tories in last at less than 1%.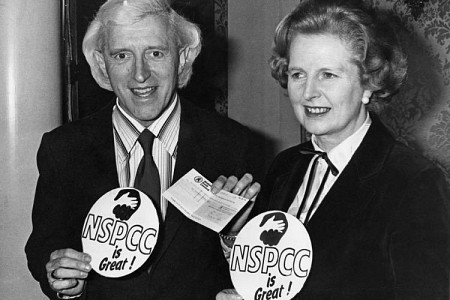 11. "Sometimes men can be lesbians."
Agree: 5%
Disagree: 95%
Much lower than we were expecting, to be honest, given how many institutions have been captured by transgender ideology and how many "brave and stunning" heavily-bearded and bepenised men like Alex Drummond (below) are walking around loudly demanding that lesbians have sex with them or be cast out as disgusting bigots.
Unsurprisingly the youth demographic was keenest on this idea, with 9% of 16-34s agreeing, compared to just 4% of 35-54s and 3% of over-55s. And again Labour voters were most supportive (8%), followed by SNP (5%), Lib Dems (4%) and Tories (1%).
10. "Sometimes it's possible to stop the tides of the ocean from coming in or going out"
Agree: 5%
Disagree: 95%
Famously, of course, even King Canute himself didn't believe this, and conducted his famous experiment in an attempt to demonstrate that it WASN'T possible. But 5% of Scots do, and once again it's young people and Labour voters in the lead. The three age groups went 7%-5%-2%, youngest to oldest, while party voters were Lab 7%, Lib Dem/Con 4%, SNP 3%.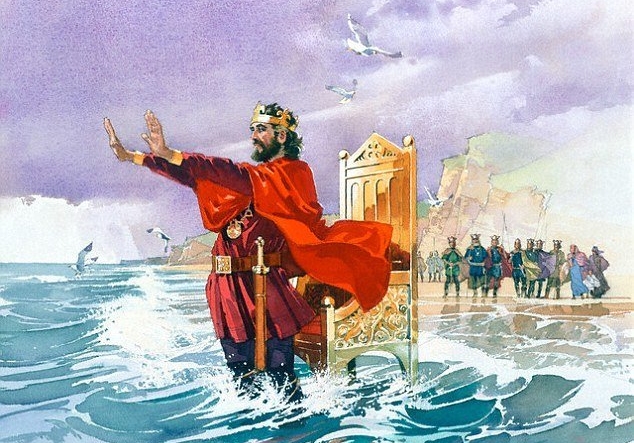 9. "Sometimes 2+2=5"
Agree: 7%
Disagree: 93%
Erk. Alert readers will be aware that this is a debate that's been raging implausibly for the last couple of weeks on social media, triggered again by transgender activists. So it was a bit of a surprise when over-55s were the most likely age group to agree with the proposition (9%), compared to 7% of younger voters and 6% of the middle-aged.
Labour voters (perhaps desperately hoping it was a route to more votes) led overall with 11% agreement, vs 8% from Lib Dems, 7% from SNP and 5% of Tories.
8. "Sometimes it's better for dictators to rule countries, not democracy"
Agree: 7%
Disagree: 93%
This is actually a relatively mainstream political viewpoint, mainly on the right, usually used to defend "strong leaders" in foreign regimes who are friendly with the West. And sure enough Tory voters (12%) were most likely to agree, followed by Labour (9%), SNP (5%) and Lib Dem (4%) voters.
Young people were most likely to lust after a bit of authoritarianism, with 10% agreeing compared to 8% and 5% respectively among the middle-aged and old.
7. "Sometimes white people can become black people, or vice versa"
Agree: 7%
Disagree: 93%
Rather weirdly, while trans activists insist that human beings can change their sex just by announcing it, they get extremely irate at the idea that they could also change their race in the same way, such as in the case of Rachel Dolezal (below).
But the youth were still the most supportive here, with 10% agreeing compared to 8% of the middle-aged and 3% of the old. Politically the split was Labour 7%, SNP 6%, Lib Dem/Tory 4%.
 6. "Sometimes it's acceptable to steal"
Agree: 12%
Disagree: 88%
We thought this might score a little higher in these troubled times, with so many people in desperate need and hunger, but the voters of Scotland were pretty firm, perhaps believing that (eg) foodbanks were picking up the slack.
A hefty 23% of the youth demographic did agree, though – dramatically higher than the 10% and 8% of the middle-aged and old respectively. Labour voters recorded 18%, SNP 14%, Lib Dems 7% and Tories 6%.
(We should perhaps point out here that there were no really big differences for any of the questions between Yes and No voters, or Remainers and Leavers.)
5. "Sometimes the law should be different for different groups of people"
Agree: 13%
Disagree: 87%
No big deal here, just the core principle of criminal justice – that the law should be the same for everyone – being casually tossed aside by almost one in seven Scots.
Rather unexpectedly, Lib Dem voters (16%) were keenest to have the law altered by demographics, with Labour and SNP supporters tied on 12% and Tories on 9%. Once more young people were also the most supportive age group (17%) compared to 12% and 10% for middle and older ages.
And while it's traditionally Lady Justice who's blindfolded, women (14%) were keener on the prospect of seeing the defendant before making the rules than men (11%).
4. "Sometimes it's safe to drive significantly faster than the speed limit"
Agree: 20%
Disagree: 80%
While it's one of the highest scores in the poll, we also thought more people would agree with this proposition because it's so manifestly true. The UK's current speed limits were introduced in 1965, when cars were incredibly primitive and dangerous machines compared to today's models equipped with power steering, anti-lock brakes, crumple zones, airbags and whatnot, so the idea that you can't safely do 80mph on an empty motorway at 3am seems absurd.
But only one in five Scots concurred with that opinion. Tories and Labour voters (both on 25%) were most likely to regard the limits as over-restrictive, followed by Lib Dems at 22%, with SNP supporters on just 16%. The middle-aged (23%) were the biggest speed-freaks, followed by the young (20%) and the elderly (19%).
3. "Sometimes women have penises"
Agree: 22%
Disagree: 78%
This is a strange one, because while only 5% of Scots think that men can be lesbians, more than four times as many think women can have penises. How does THAT work?
To nobody's surprise young voters (34%) were most likely to accept this proposition, way ahead of the middle-aged (20%) and old (14%). Labour voters backed ladydique by 25%, just ahead of the SNP's on 23%, Lib Dems on 18% and Tories on 12%.
There was almost no difference between men (21%) and women (22%), ironically.
2. "Sometimes it's possible to communicate with the dead"
Agree: 22%
Disagree: 78%
While technically a tie with the female-penises question, marginally more people (222 vs 220) agreed that you can have the occasional chinwag with the deceased. Unexpectedly, the over-55s were the LEAST likely to agree (18%), with the middle-aged group the most seance-friendly (20%) and the young in the middle (23%).
27% of Labour voters thought they could talk to the toddled-off, plus 23% of the SNP's, 16% of Tories and 12% of Lib Dems. Curiously, people who rented their home were almost twice as likely (31%) to believe in supernatural dialogue as homeowners (16%).
(This was the only question in which those two groups differed so dramatically.)
Even religious people tend to only think you get to talk to your deceased relatives once you too shuffle from this mortal coil. What could possibly be more doolally than this?
1. "Sometimes the Sun revolves around the Earth"
Agree: 27%
Disagree: 73%
Wait, WHAT?
[checks data tables]
Seriously?
Okay, we're going to need a minute.
[lengthy pause]
Scotland, you need to have a word with yourself. MORE THAN A QUARTER of people WHO ARE ALLOWED TO VOTE IN ELECTIONS apparently still aren't too sure about that dodgy Galileo bloke. But that's even not the maddest bit.
The maddest bit is the "sometimes". Apparently one in four of our fellow Scots think that not only is several centuries of established astronomy a load of old cobblers, but that it VARIES according to unspecified circumstances. We've never wanted to go back and pose follow-up questions more. Like, WHEN do people think it flips? Leap years? Full moons? We… we can't even.
A mind-boggling 35% of voters aged 35-54 believe this gibbering lunacy to be the truth, as do 24% of over-55s and 22% of the young. Fully 33% of Labour voters are STARK STARING MAD, like 27% of SNP voters and 24% of Lib Dems and Tories.
Help.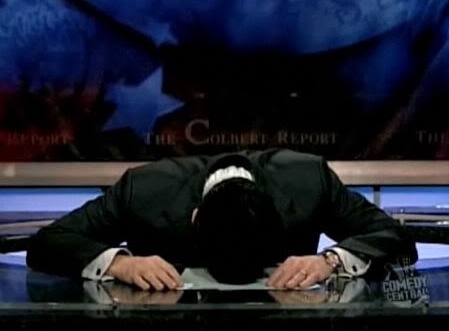 So in amongst some relatively sane propositions like being able to drive a little fast sometimes and thinking maybe we shouldn't come down too hard on hungry people stealing food, by far the most popular ideas of the ones we put to Scottish voters were that you can communicate with the dead, that women can have penises and that the Sun SOMETIMES revolves around the Earth.
Though these are perhaps the three most fundamental concepts of human existence – the Earth revolves around the Sun, men aren't women and the dead don't come back to life – around a million of us don't believe in them.
Suddenly, readers, it feels like what the country needs is a lot more kidney disease.