A couple of weeks ago Scottish Labour announced, to the traditional merriment, its commitment to greater federalism for the UK, as it has done every year since 2011 or indeed since 1910. (Sometimes under the equally-meaningless term "Home Rule".)
In today's Sunday Times, the much-missed former SNP spin doctor Kevin Pringle also pondered the idea, concluding that he could get on board a federal Scotland in the UK under certain conditions: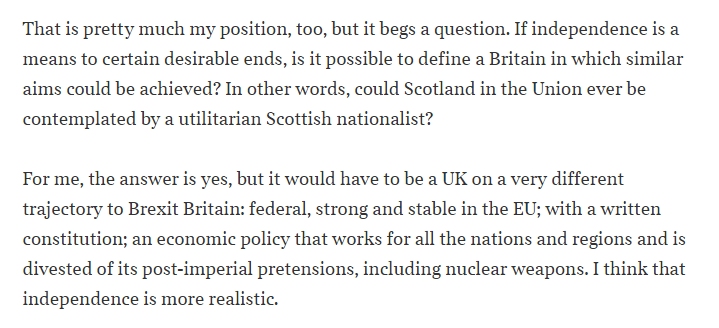 So in our poll of English voters last week, we thought we'd ask their opinion.
And sadly, it doesn't look like it's a vote-winner.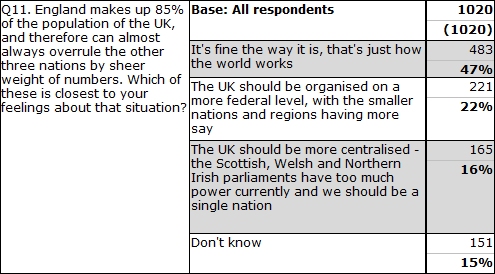 Barely one in five English voters thought the UK should be reorganised as a more federal state giving greater say to the minority partners in the Union. Almost as many thought devolution should be rolled backwards, with more power returned to the central parliament at Westminster.
And by far the largest number thought everything was just fine the way it was, even with the question (deliberately) worded slightly pejoratively to make the status quo sound a bit unfair. Just 38% backed any sort of change in either direction, and among Tory voters only 10% were willing to increase the scope or powers of devolution.
So don't hold your breath for federalism, is our advice.