Readers who've been following the ongoing avalanche of disturbing revelations about bigotry, sectarianism and racism among the ranks of Scottish Conservative politicians probably won't need to be told that the party's talent pool is desperately shallow.
More than a quarter of its Scottish candidates for the forthcoming UK general election actually already hold elected office – nine of them as councillors, four as MSPs, one as an MEP and of course the sole defending member, David Mundell.
(Several of the councillors have only been in their jobs for a matter of a few days and are already looking to scurry off to London for new ones.)
As for the rest, though – and following the discovery that at least two of its council candidates earlier this month had no idea that they were standing – the party's clearly been doing some more hasty press-ganging.
Because while already-elected members are expected to be more accessible to the public, most of the remaining 44 candidates either have no online presence at all, or a tiny one, or one that they're frantically trying to conceal.
We spent the weekend looking for the 44 hopefuls, and largely came up blank. As far as we could tell 19 of the 44 had no Twitter account at all, while two (Mark McGeever in East Kilbride and Daniel McCroskrie in the Western Isles, along with Cllr Charles Kennedy in Linlithgow) had locked accounts visible only to confirmed followers.
We also found two more locked accounts belonging to people we couldn't definitely confirm were the Tory candidates (Alison Harper in Kilmarnock and Thomas Haddow in Glasgow South West) and one which had had almost 7000 of its tweets – about 98% – deleted in the last few days (Paul Masterton in Renfrewshire East, below).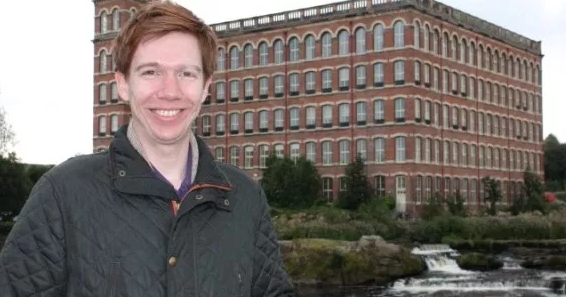 We also found one account which had been completely deleted – Stephanie Smith in Edinburgh South, the wife of notorious Unionist troll and previous failed candidate Allan DS Smith, and whose account was in her maiden name of SJH Murray.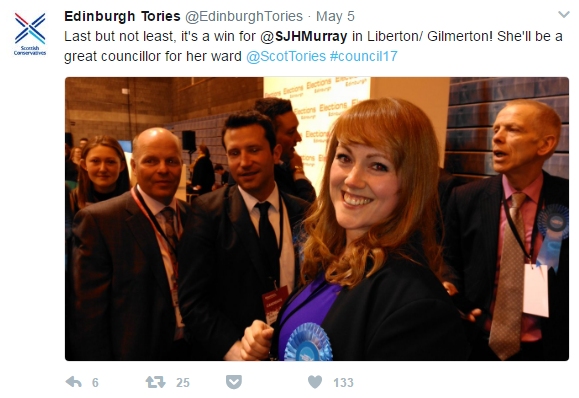 Given comments by former SNP apparatchik Calum Cashley when her candidacy was announced, we're quite intrigued to know what we're missing.

Of the remaining 21, most have accounts with very little activity, often amounting to just a handful of tweets over several years. Just five had accounts with over 1000 tweets to their name, 13 had tweeted less than 500 times, and five under 100.
In almost all of the 44 cases, in short, it was next to impossible to ascertain anything meaningful about the candidates or their beliefs online. (The exception being Jamie Halcro-Johnston in Orkney and Shetland, whose 14,400 tweets since February 2010 – still barely five a day –  were SIX TIMES as numerous as those of the next highest, Taylor Muir in Glasgow South, a Parliamentary researcher to Adam Tomkins MSP.)
Of course, most will be no-hopers. But readers might still be somewhat disturbed that voters are being asked to elect to the powerful UK parliament a bunch of people they know nothing about and whose only declared policy, judging by their leaflets, is NO SURRENDER TO A SECOND REFERENDUM.
Although given what their internet histories have been revealing about Scottish Tories in the recent past, it might actually be something of a relief.