The devil, they say, is in the detail, and that certainly seems to apply to the UK Government's first paper on the consequences of Scottish independence. With remarkably little fanfare, the coalition appears to have dropped an atomic bomb into the heart of the constitutional debate, and not even realised it.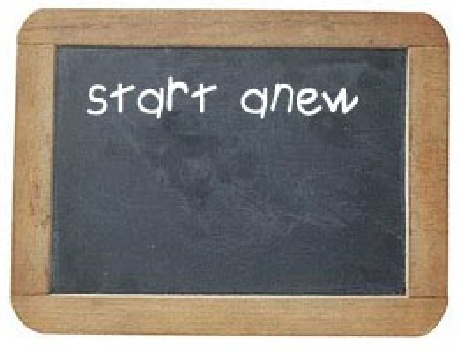 The core premise of the document appears to be the counter-intuitive idea that the UK can have it both ways – it can insist that an independent Scotland would be a brand-new nation with no rights to any of the shared property of the UK, but that it would somehow simultaneously be responsible for its full share of the UK's liabilities. Michael Moore is quoted saying precisely that in today's Herald.
The justification for this outwardly-absurd claim rests on an astonishing assertion lurking unassumingly in a series of paragraphs in the middle of the paper. We've copied it below and highlighted a couple of the relevant phrases.
34.      One view is that the union created a new state, Great Britain, into which the international identities of Scotland and England merged and which was distinct from both. Lord McNair writes: 'England and Scotland ceased to exist as international persons and become the unitary State of Great Britain.' This view has been relied on in UK courts: MacCormick v Lord Advocate.
35.      An alternative view is that as a matter of international law England continued, albeit under a new name and regardless of the position in domestic law, and was simply enlarged to incorporate Scotland. In support of this view, among other things:
3 5 .1      Scottish members joined Parliament at Westminster, but there was no new election of its English members. This was in accordance with the Acts of Union Article XXII.
35.2      Treaties concluded by England appear to have survived to bind Great Britain. Parry and Hopkins cite the Treaty of Alliance with Portugal as the oldest 'British' treaty, and it is generally accepted as being such, even though it was concluded by England. They suggest that no treaty between Scotland and a third state survives (though Scotland concluded treaties, for example with France, the Pope and Scandinavian states).
35.3      England's diplomatic representation in the rest of Europe continued uninterrupted. The Acts of Union Article XXIV appears to acknowledge this in retaining the Great Seal of England for transitional purposes.
36.      We note that the incorporation of Wales under laws culminating in the Laws in Wales Act 1536 (England) and of Ireland, previously a colony, under the Union with Ireland Act 1801 (GB) and the Act of Union 1800 (Ireland) did not affect state continuity. Despite its similarity to the union of 1707, Scottish and English writers unite in seeing the incorporation of Ireland not as the creation of a new state but as an accretion without any consequences in international law.
3 7.      For the purpose of this advice, it is not necessary to decide between these two views of the union of 1707. Whether or not England was also extinguished by the union, Scotland certainly was extinguished as a matter of international law, by merger either into an enlarged and renamed England or into an entirely new state.
38.      It is therefore misleading to speak of Scotland (or similarly of England, Wales, Northern Ireland or the isle of Great Britain) as if it were an entity already possessing international personality in its own right or some other relevant international status, regardless of what status it may have as a matter of UK domestic law.
39.      It may also be misleading to speak of dissolving the 'union' effected by the incorporation of those territories: whatever the position historically or politically or in domestic law, in international law the position of the UK does not necessarily differ from that of a state formed in some way other than by a 'union'.
Take a moment to digest that, readers. The 488 words quoted above make a stark and startling statement in the name of the UK Government: whichever way you interpret the legalities of the Union, Scotland does not exist. That's going to come as a bit of a shock to all the Unionists who've spent the last 18 months insisting that they're "proud, patriotic Scots" with two nationalities. Exactly as this site suggested last October, "the UK" is indeed one nation, and that nation is England.
("Patriotic" is defined by the Oxford English Dictionary as "having or expressing devotion to and vigorous support for one's country". But if the nation of Scotland was "extinguished" by the Union, as the UK Government has just told us it was, then it's simply not possible for there to be any such thing as a "patriotic Scot", because the term is an oxymoron – according to the document the only "country" any UK citizen can legitimately belong to, and therefore vigorously support, is either the United Kingdom or England, depending on your view.)
Michael Moore's comments appear to indicate that the full import of these words simply hasn't yet dawned on the UK Government. If an independent Scotland would be a brand-new nation, entitled to none of the communal fruits of 300 years of union with England, then it quite plainly could also not be responsible for any of the liabilities of the UK. Babies are not born into debt.
The document says that this new nation's negotiations over membership of various European bodies would nevertheless be "straightforward", so there's nothing to worry about there. But what would be the other implications of a clean break and fresh start?
Scotland would obviously lose its share in British institutions like the Bank of England. But as we're constantly told that we'd have no influence over its monetary policy in a currency union anyway, it's hard to see the loss there. Most governmental assets are buildings, and those would have to stay where they stood. We'd lose the right to a share of movable military hardware, but that's about it.
So an independent New Scotland would have to buy a few frigates and helicopters to get its armed forces up and running. But that's about it, and in return it would be freed of its share of the UK's enormous debt burden. Currently projected to stand at around £1.5 trillion by the time the process of independence would be concluded, that means Scotland would be walking away from a crushing per-capita-share millstone of £126 billion, and around £4bn a year in repayments.
That's the sort of windfall which would revolutionise the budget of the new nation. It would secure universal benefits for decades to come, AND provide enough flexibility to cover fluctuations in the price of oil, while allowing the building of a Norwegian-style sovereign wealth fund in good years. As a debt-free nation with a huge resource backing it up, Scotland's credit rating would be stratospheric.
If this is the deal the UK Government has just unwittingly offered, we suggest the Scottish Government besieges Whitehall right now, battering down the doors and demanding to know where to sign.