Even seasoned and cynical observers of the Scottish opposition and press such as ourselves, readers, have been rubbing our eyes in startled disbelief this week at the spectacular about-face performed by the aforementioned parties with regard to the Scottish Government's £10bn Chinese investment "deal" that was never an actual deal, and which may or may not have collapsed.
But today's Times just about boggled our minds completely.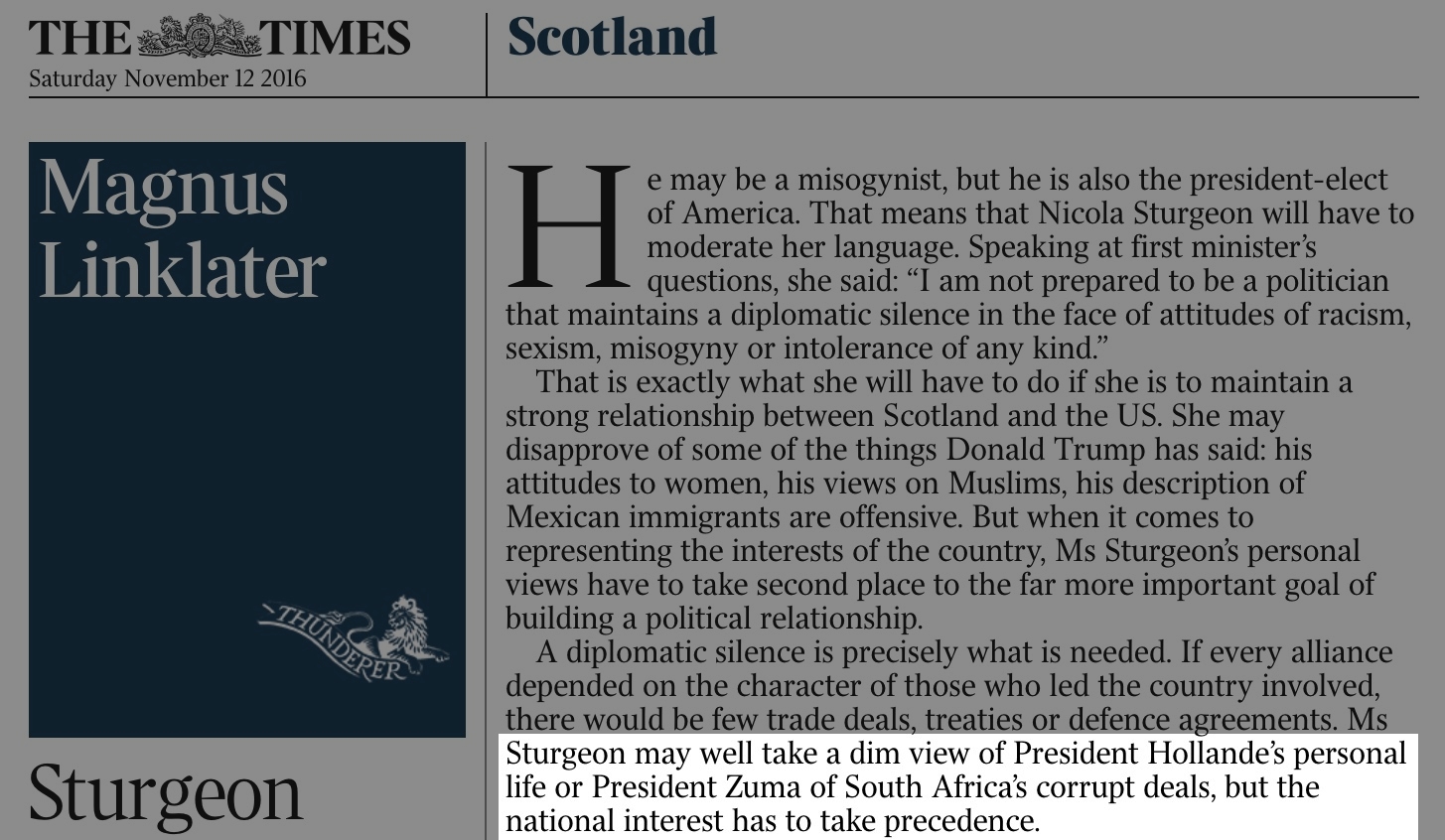 Well, who could disagree with that? Who would suggest otherwise?
After all, corruption is completely endemic in China. Trying to find a Chinese company wholly untouched by corruption to deal with would be like trying to find a Catholic in an Orange Lodge, and it rarely bothers other governments, such as the UK's.
The thing is, the paper's call for thoughts of corruption being sensibly put aside in the interests of Scotland might be just a smidgen more credible if the Times hadn't been the newspaper that had run at least FOURTEEN previous articles savaging the SNP over one of the Chinese companies being possibly engaged in corrupt practices.
We thought we should pop them on the record for easy reference.
Sturgeon signed China deal without full check on corruption claims
Watchdog presses Sturgeon on China deal
China's ethics not as black and white as its pandas
Sturgeon's lips sealed on Chinese whispers
Sturgeon under pressure over China deal
SNP denies secret deal with China involving party donor
Help the SNP out and forget the £10 billion China investment deal
Sturgeon is open to further trade deals with China
Souter revealed as go-between in Sturgeon's Chinese deal
Chinese fury at 'shambolic' Scots
Chinese slam 'Scottish shambles' as secret deal is scrapped
Collapsed China deal shows SNP's true colours
We wish we could be confident there wouldn't be more to add in coming days.